Richard Rich Joffe Esq
Rich Joffe grew up in Maplewood, NJ and entered Columbia University in the fall of 1968. High school had not been the most enjoyable of years, he was more into folk at a time when rock had become king. Folk's dominance had slowly faded since its early 60s-Hang-Down-Your-Head-Tom-Dooley-Kingston-Trio-Hootenanny  high point.  Many booed in 1965 when Dylan went electric at the Newport Folk Festival . Folk-rock emerged.
Richard Rich Joffe Esq
Kingston Trio to Kingsmen
Joffe had joined Columbia University's a cappella group, the Kingsmen. Their repertoire was limited to standard pop songs, but an opportunity to record pushed them to expand that repertoire.  They didn't have far to look: doo wop only needed a bit of dusting off and was a music that emphasized harmonies.
A 1978 Harvard Crimson article wrote how George Leonard, the brother of Kingsmen Robert Leonard, arranged a "nostalgia" show and suggested that the group dress in a '50s style.
Before the show, George also distributed a flyer that read: "So you think you're an Ivy Leaguer? Bullshit. Underneath your button-down shirt is the eighth grade greaser standing on the corner, whistling 'Duke of Earl' to yourself and watching the girls go by. Come down to Ferris Booth Hall where the Kingsmen will be reliving the old days. Come dressed up."
Joffe remembers: A big crowd came to hear us. We dressed up in what we thought were greasy clothes at the time–white shirts and turtlenecks. And this bunch of about 20 or 30 jocks were sitting in the corner, basically being rowdy during the first part of our show when we were singing all our usual corny stuff.
"When we did the five Oldies, these people went berserk. From then on, it was simply pandemonium."
The group used that night's energy to develop their act and costumes.
Richard Rich Joffe Esq
Kingsmen to Sha Na Na
Their local popularity grew, but their international fame came out of Woodstock. And their appeal crossed both sides of the political aisle. Hippies loved the nostalgia; older greasers loved the affirmations.
He remained a student and included study on Sha Na Na road trips. And while the band's appeal may have originally crossed the aisle, they gravitated toward peace activism. On August 8, 1970 they appeared on the bill of a peace concert at Shea Stadium in New York City sharing the bill with Dionne Warwick, Al Cooper, the cast of "Hair," Richie Havens. Poco, Ten Wheel Drive,  Paul Butterfield and Big Brother, Creedence Clearwater, Miles Davis, the Rascals, Paul Simon, and Steppenwolf.
Richard Rich Joffe Esq
Law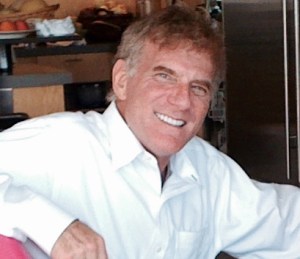 After most of the members graduated, each faced a choice: continue as a commercial entity or leave and get (back?) on their intended career path. Most chose the latter. Joffee was one of them, but at the same time he and some others felt that as founders of the band the commercial entity "Sha Na Na" owed them money for the band's ownership rights.
The suit was settled out of court. Joffe went to Harvard but took Woodstock with him. He And would take off semesters and go to auto mechanic's and welding school. He worked as a delivery boy and a police reporter.
Richard Joffe is currently a class-action litigator with offices in Sacramento, New York City and Houston. His site describes the practice as "He represents  practitioners, clinics, companies and health related organizations in complex health care regulatory matters throughout the United States, especially legal cases and investigations brought by federal and state government agencies. He has extensive experience in FDA matters, including clinical trials and new drug issues, Medicare and insurance fraud, professional licensure and criminal and civil scheduled drug prescribing problems."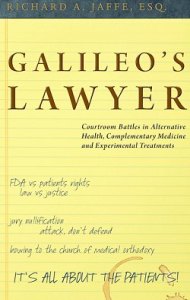 In 2008, Thumbs Up published his Galileo's Lawyer book. It is "an insider's view of the Alternative Health field based on the legal battles between medical mavericks,their patients, and the government and the church of medical orthodoxy. The book relates courtroom dramas such as the government's fourteen year battle against the Burzynski Cancer Clinic in Houston."
Richard Rich Joffe Esq
Endocannabinoid System
And sometimes that area of law brings him full circle to the haze over Woodstock.  He wrote in his blog: "In July [2018], I tried a California medical board case for a doctor who recommended medical marijuana to five-year-old who was having severe mood disorder problems at home and school."
It's an interesting read and another example of the many roads that led from Woodstock.
Richard Rich Joffe Esq
Please follow and like us: