American Immolations Vietnam War
What's a Vietnam?
For most Americans, the Vietnam War was not something that suddenly became part of their consciousness, but something that gradually seeped into it.
On June 11, 1963 the Gulf of Tonkin "attacks" were 418 days away. And of course we didn't know that President Kennedy's assassination was 164 days away.
American Protest Immolations Vietnam War
Thích Quảng Đức
On June 11, 1963, Thích Quảng Đức became part of our lives when he burned himself to death in protest of the South Vietnamese government's treatment of Buddhists.  He'd written beforehand:
"[I] respectfully plead to President Ngô Đình Diệm to take a mind of compassion towards the people of the nation and implement religious equality to maintain the strength of the homeland eternally."
The media called his action a self-immolation. I knew it meant to burn oneself to death, which it does and doesn't. It specifically means ""a sacrificing, sacrificial killing," but immolation is a much softer-sounding word than burning to death.
South Vietnam's government saw the immolation, and the several that would follow in that country, as stunts. [see Thich for more]
American Immolations Vietnam War
How could they?
For a white Christian American like me, it was confusing. After all, what could be worse than the thought of burning to death? Parents had raised their Baby Boomers with the threat of burning in Hell for an eternity as punishment for one's sins.
It didn't occur to us that an eternal punishment (billions of years wasn't even a beginning!) was incongruous when compared to the perhaps 80 year life expectancy we might have.
American Immolations Vietnam War
American Immolations
Yet as familiar as we Boomers may be with the picture of Thích Quảng Đức self-sacrifice, it comes as a surprise to find out that there were several Americans who did the same in protest of the Vietnam War.
Unfortunately, for some of those on this list, not much is known despite their sacrifice.
American Protest Immolations Vietnam War
March 16, 1965: Alice Herz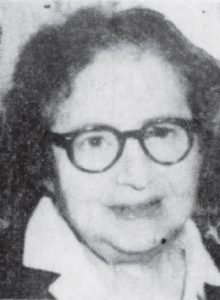 Alice Herz had been born in Germany in 1882. A widow in 1933 and anticipating the increasing horrors that Nazism was about to inflict on Jews and other minorities, she left there with her daughter Helga for France .  Alice and Helga got caught up in the Nazi invasion of France, but successfully escaped to the United States in 1942.
An opponent of war in general and the Vietnam war specifically, Alice Herz marched, protested, and wrote letters and articles expressing that opinion.
Frustrated with the peace movement's lack of progress and the government's seeming disregard for the movement's view, Alice Herz decided to follow the example of Thích Quảng Đức.
She died on March  26, 1965 from the injuries. Alice Herz was 82. (NYT article)
American Immolations Vietnam War
 October 12, 1965: Hiroko Hayasaki
Hiroko Hayasaki was a 36-year old Japanese-American Buddhist who immolated herself in San Diego, California.
American Immolations Vietnam War
November 2, 1965: 

Norman Morrison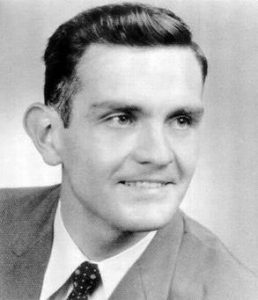 Norman Morrison was born in Erie, Pennsylvania and was married with two daughters and a son in Baltimore in 1965.  He set himself on fire below the Pentagon office window of Robert McNamara, Secretary of Defense.
In a letter he mailed to his wife Anne, he wrote, "Know that I love thee … but I must go to help the children of the priest's village". McNamara described Morrison's death as "a tragedy not only for his family but also for me and the country. It was an outcry against the killing that was destroying the lives of so many Vietnamese and American youth." (NYT)
Morrison died that day. He was 31.
Five days after Morrison died, Vietnamese poet Tố Hữu wrote a poem, "Emily, My Child",
American Immolations Vietnam War
Ê-mi-ly, con (Emily, Child) – by Tố Hữu (1965)
Ê mi-ly, con đi cùng cha

Sau khôn lớn con thuộc đường, khỏi lạc…

Đi đâu cha?
Ra bờ sông Pô-tô-mác
Xem gì cha? 
Không con ơi, chỉ có Lầu ngũ giác.

Ôi con tôi, đôi mắt tròn xoe

Ôi con tôi, mái tóc vàng hoe

Đừng có hỏi cha nhiều con nhé!

Cha bế con đi, tối con về với mẹ…

Emily, come with me

Later you'll grow up you'll know the streets, no longer feel lost.

Where are we going, dad?

To the banks of the Potomac

To see what, dad?

Nothing my child, there's just the Pentagon.

Oh my child, your round eyes

Oh my child, your locks so golden

Don't ask your father so many questions, dear!

I'll carry you out, this evening you'll going home with your mother…
American Immolations Vietnam War
November 9, 1965: 

Roger Allen LaPorte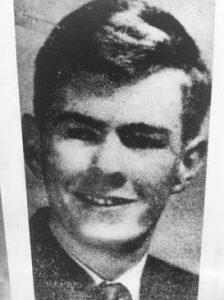 A week later, Roger Allen LaPorte, set himself on fire in front of the United Nations Building in New York City. He was a member of the Catholic Workers Movement–founded by Dorothy Day an dPeter Maurin in 1933–an organization that has, as one of its guiding principles, "hospitality toward those on the margin of society."
LaPorte had attended an antiwar demonstration on November 6 at which Day spoke and said, in part, " "I speak today as one who is old, and who must endorse the courage of the young who themselves are willing to give up their freedom… This very struggle was begun by courage, even in martyrdom, which has been shared by the little children, in the struggle for full freedom and human dignity."
LaPorte survived for one day and was conscious. When asked why, he responded, ""I'm a Catholic Worker. I'm against war, all wars. I did this as a religious action…all the hatred of the world."
LaPorte was  22. (NYT)
American Immolations Vietnam War
Celene Jankowski

24-year-old Celene Jankowski had just given birth to a daughter three months before. The daughter had died  on October 28 and the death left the mother "despondent" — what today doctors would likely diagnosed as Postpartum Depression & Anxiety.
Bert John Nowakowski, Jr, one of Jankowski's brothers had died in the Korean war.
The week before, Richard Jankowski, Celene's husband, reported that Celene suggested they both burn themselves to death, that "all the world's problems are my problems."
He had rejected the idea and she stopped speaking about it, so Mr Jankowski assumed she was past the notion. Celene Jankowski had not put any accelerant on herself beforehand and her screaming brought a neighbor who smothered the flames with a blanket. (NYT)
She survived.
American Immolations Vietnam War
October 15, 1967: Florence Beaumont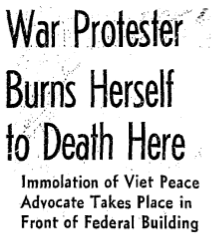 From the INSROLAND–lost lore of the historic core site:
"Late on Sunday morning, Florence Beaumont, 56-year-old former English teacher, Unitarian peace activist and mother of two, gathered a selection of literature pertaining to her activities in the anti-Vietnam war movement, climbed into her pickup truck with its Peace and Freedom Party bumper sticker and drove from her home in La Puente to downtown Los Angeles.
"At 1:05 pm, after climbing the steps of the new Federal Building, Florence poured most of a can of gasoline over herself, put the can down on a wall and lit a match. She immediately erupted in flames, let out a cry, and walked about 40 feet before collapsing, an unrecognizable charred mass. Over by the gas can was her purse, with a card taped to the front which read "Hello, I'm Florence Beaumont."
"Federal Building guard Ben Brown heard a scream, ran outside and saw the woman in flames. He returned to his post for a fire extinguisher, but arrived too late to help her. Retiree John Osberg was sunning himself on the steps nearby and heard a moan, looking up to see Florence burning and walking along the veranda. 'There were flames all over her. She didn't say anything, she just moaned. She was burning from head to foot.'
"Two nights earlier, Florence had told a friend, Ada Pettigrove, that she had been thinking of immolating herself. Ada told her not to talk like that, and put off mentioning the conversation to Florence's husband George because she had to leave for San Diego to retrieve a lost dog. 'I really didn't think she would carry it out. I guess I really didn't know her that well.'"
American Immolations Vietnam War
December 4, 1967: Erik Thoen
Erik Thoen was a student of Zen Buddhism
American Immolations Vietnam War
March 19, 1968: Ronald Brazee
From a 2015 piece on the Syracuse NEWTIMES site:
On a chilly March day in 1968, a woman walked into the Cathedral of the Immaculate Conception in downtown Syracuse. The magnificent Gothic Revival structure was quiet and peaceful. She thought she was alone, but soon saw a teenager standing near the altar.
Sixteen year-old Ronald Brazee had thought he too was alone, and quickly exited through the side door, leaving his coat and a metal gasoline can behind.
Outside, he asked a man if he could spare a match.
Brazee's quick departure probably seemed strange to the woman, but then again a lot of things seemed strange in 1968. Above everything else, the American war in Vietnam had become the focal point of world-wide protest against authority of all kinds.
Ron, or "Ronnie," was the second of eight children of Hugh and Elaine Brazee. "We weren't dirt poor, but we were barely three rungs above it," says software engineer Michael Brazee, the fourth oldest of the siblings.
The day that Ron died, he skipped school and hitchhiked from Auburn to Syracuse with his cousin. Mike isn't troubled that they played hooky, "It shows that he was a regular kid," Mike says. "We used to hitchhike sometimes, it was more normal then."
At one point the cousins split up and "sometime after 2 p.m.," Ron walked into a gas station. The clerk refused to fill his plastic container so he returned with a proper metal gas can. He then went to the Cathedral and once inside, poured the gasoline over his body. When Catherine O'Connell entered, he fled. He quickly made his way around the building to the front of the Cathedral and asked Joseph Madden, of Solvay, for a light. The elderly man told the Syracuse Post-Standard, "I gave him a match and he lit it and went up in flames and ran ahead."
"Other passersby, including Charles Fahey, director of Catholic Charities, and Harry Honan, former deputy county executive, ran after the blazing youth, tore off their coats and used them to cover the flames," the same article reported.
Ron had almost no chance of making it out of the hospital, as he suffered burns over 90% of his body. Not many people could visit him because of the severity of his wounds…
Ronald Brazee died on April 27, [1968] of pneumonia. There was no public vigil after his death….
American Immolations Vietnam War
May 30, 1969: Bruce Mayrock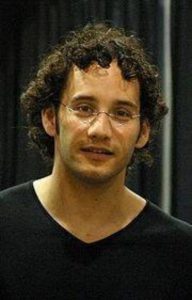 Bruce Mayrock died sacrificing himself for others. In this case he wanted to bring attention to the starving people of Biafra, an unrecognized country in West Africa from 1967 to 1970, made up of the states in the Eastern Region of Nigeria.
In 2016, the widow of Chukwuemeka Odumegwu Ojukwu [a Nigerian military officer and politician who served as the military governor of the Eastern Region of Nigeria in 1966 and  was the leader of the breakaway Republic of Biafra from 1967 to 1970.] spoke of her husband's final wishes.
American Immolations Vietnam War
A Widow's Story
From the EduJandon.com site:  [She said] "…his body must be taken to Aba, Abia state before burial, erecting a monument in memory of a 19 year old American, Bruce Mayrock who died for Biafra…"
She continued
"He told me that this young boy was 19 years old, a white American and University student who came from a wealthy family. During the Biafra war, Mayrock was too disturbed about the pictures of starving Biafran children and the genocide. He wrote letters to American senators and President, individuals, Christian organizations and the United Nations calling on them to come to the aid of the Biafran people. Mayrock lamented that the Biafrans were facing extermination.
"All these people even the United Nations could not do anything. To bring attention to the plight of suffering Biafrans, this boy went to the front of the United Nations building doused himself with gasoline, struck a match and set himself on fire. When they were chasing him to put away the fire he was running with the inferno. He ran until he collapsed. He was taken to the hospital and by midnight on 30th May 1966, he died. Ojukwu was humbled that a 19 year old boy sacrificed his life for a people thousand miles away that he never knew or met.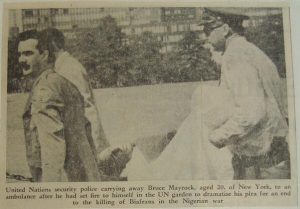 "His parents were unhappy that he sacrificed himself but he had told his priest that it was the only way he could get attention from the United Nation to take notice and save dying Biafra people.
"Ojukwu demanded that when he is dead, the story be narrated to his children and when his son turns 19, that a little plot of land be gotten to erect a monument in honour of Bruce Mayrock who sacrificed his life for the people of Biafra. Today in America, many Igbo people regularly visit Mayrock's grave to lay flowers and pray for him."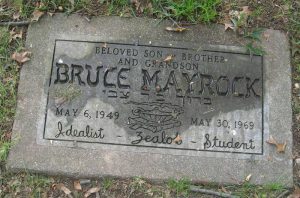 American Immolations Vietnam War
May 6, 1970: Robert Rex Vice
Vice was protesting both the Vietnam War and the recent Ohio National Guard killings of four students at Kent State University in Ohio.
In July 2010, Thom Lefic wrote about his memory of the tragedy in the Wabash College Class Agents Letter:
"…My recollection is that the unfortunate young man used naphtha, not gasoline to self immolate. I was in Bio lab that afternoon and we rushed out to see if there was anything that could be done to help. The self sacrifice that the Buddhist Monks' protests
represented led me to explore more deeply what was going on in Viet Nam and
our government's actions there. This young man's protest brought that even closer to home. My views became much less provincial and more open.
My attitudes about the war went through a profound change. My philosophical
positions were more informed, not just by what I was learning in the classroom, but also as a result of interactions with fellow students. I applied for conscientious objector status even though I had a student deferment that I knew would last through college and medical school (assuming I got in, which I did). I became an anti-war activist to some
degree and spoke to groups of students at other colleges.
The Kent State killings were painful. It was as if our government was now coming after us. I remember the student led meeting in the chapel, and the passion on both sides about whether we should join with other student bodies around the country and go on strike as a protest against the killings and the war. I also remember and learned a great deal from the discussion about adding a "Bobby Seale amendment" to the motion to
go on strike.
Tying the issue of institutional racism into the issues surrounding the war further opened my eyes to the bigger picture. I was proud then and still am that our student body stood up for what we thought was right. I didn't think about it at the time, but the process of those events, the spontaneity with which they occurred, was really amazing. It is
often said that attending Wabash can be a life changing event. This is an example of how true that statement is for me."
May 10, 1970: George Winne Jr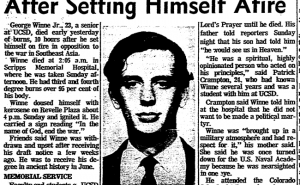 George Winne Jr. was 23 and a student at the University of California, San Diego. In protest of the  US involvement in the Vietnam war, set himself on fire.
From the  University of California. San Diego Triton site:
Winne was standing in the the northeast corner of the plaza by Ridge Walk, covered in towels and holding a sign that read, "In the name of God, end the war." A physics graduate student named Ralph J. Archuleta passed by Winne while he was dousing himself in gasoline. "I thought it was water and that he was just trying to cool himself off," Archuleta said. He kept walking.
Then Winne set himself on fire.
Witnesses, many of whom watched in horror from their dorm room windows, said that he ran diagonally across the quad to the southwest side, all the while clutching the sign and screaming, "Stop the war! Stop the war!"
A group of student activists were meeting in the Blake Hall Commuter Lounge when they heard the screams. Keith Stowe, a graduate student, was the first to reach Winne. "I grabbed him by the ankles and tackled him to the ground," he said. "I rolled over him, thinking it would put out the flames. It didn't help."
After murmuring the Lord's Prayer under his breath for nine hours, Winne passed away early the following morning.
American Immolations Vietnam War
21st Century
April 14, 2017: David Buckel
From a NYT article: A lawyer nationally known for being a champion of gay rights died after setting himself on fire in Prospect Park in Brooklyn early Saturday morning and leaving a note exhorting people to lead less selfish lives as a way to protect the planet, the police said.
The remains of the lawyer, David S. Buckel, 60, were found near Prospect Park West in a field near baseball diamonds and the main loop used by joggers and bikers.
Mr. Buckel left a note in a shopping cart not far from his body and also emailed it to several news media outlets, including The New York Times.
Mr. Buckel was the lead attorney in Brandon v. County of Richardson, in which a Nebraska county sheriff was found liable for failing to protect Brandon Teena, a transgender man who was murdered in Falls City, Neb. Hilary Swank won an Academy Award for her portrayal of Mr. Teena in the 1999 movie "Boys Don't Cry."
American Immolations Vietnam War
John Michael Watts
John Michael Watts, 58,  an Air Force veteran upset with the Department of Veterans Affairs set himself on fire outside the state Capitol in Atlanta. EMT took him to Grady Memorial Hospital in critical condition with burns on 85 to 90 percent of his body. [NYT story]
American Immolations Vietnam War