Declan O'Rourke Poor Boy's Shoes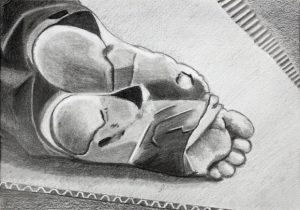 The fourth song on Declan O'Rourke's Chronicles of the Great Irish Famine was its genesis song. That is, it was the story behind this song  that initially inspired O'Rourke to create the album.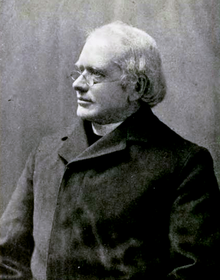 He had serendipitously  came across a 1995 book by John O'Connor: The Workhouses of Ireland: The Fate of Ireland's Poor. In O'Connor's preface, he referred  to a story from Peadar Ua Laoghaire's 1915 autobiography, Mo Sceal Fein.
Declan O'Rourke

Poor Boy's Shoes
"Well he danced…."
Well, he danced with her that summer until it showed on her sweet face
How she was taken by the warmth of him, and all his gentle ways
Then he swore to her his love was true
And he married her in poor boy's shoes
Declan O'Rourke

Poor Boy's Shoes
Happy enough
The music behind  Poor Boys Shoes cheerily accompanies the age-old story of a poor young man who fell in love with a girl who had flowers in her hair.
Love at first sight.
She fell in love with him, too. He married her in his poor boy shoes. Like Clogman's Glen, the struggling story begins before the Great Famine. Life is as expected: difficult but with love and  companionship and a family.
Blight
The blight and resulting famine arrived. Life turns.
The story and song turn.
Two starving children.
The refusal to give in.
The refusal to give up  their children to the Poorhouse, a place that might save them, but a place overwhelmed and where mistreatment  likely occured alongside attempts to proselytize them to the Church of England.  The price paid for charity.
Quid Pro Quo
The songs about the 19th century indifference by those with to those without sadly reflect the views of many in the 21st century.
Charity becomes a quid pro quo. Give up this to eat. Give up that to have medical attention. Be less like "us" to receive our aid.
Declan O'Rourke

Poor Boys Shoe's