ISR Rose Simpson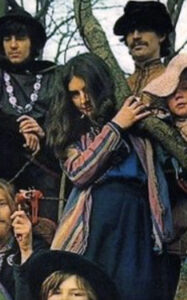 Happy birthday Rose
Born November 22, 1946
In 1967, Rose Simpson was attending college and loved the outdoors. She liked hiking and mountain climbing so much, she was president of her college's Mountaineering Club.
And she had learned to put up with the national Rock and Ice Club's misogynistic attitudes.
Returning after one wet day on a Scottish mountain, she saw the open door of Mary'Stewart (not the novelist) and her children's Temple Cottage.  A welcoming place of organized chaos that greeted all, including offbeat musicians.
It was there that she first met Robin Williamson (tall and blond and already matched with Christina Licorice McKechnie) and Mike Heron (short and dark and available).
Psychedelic Folk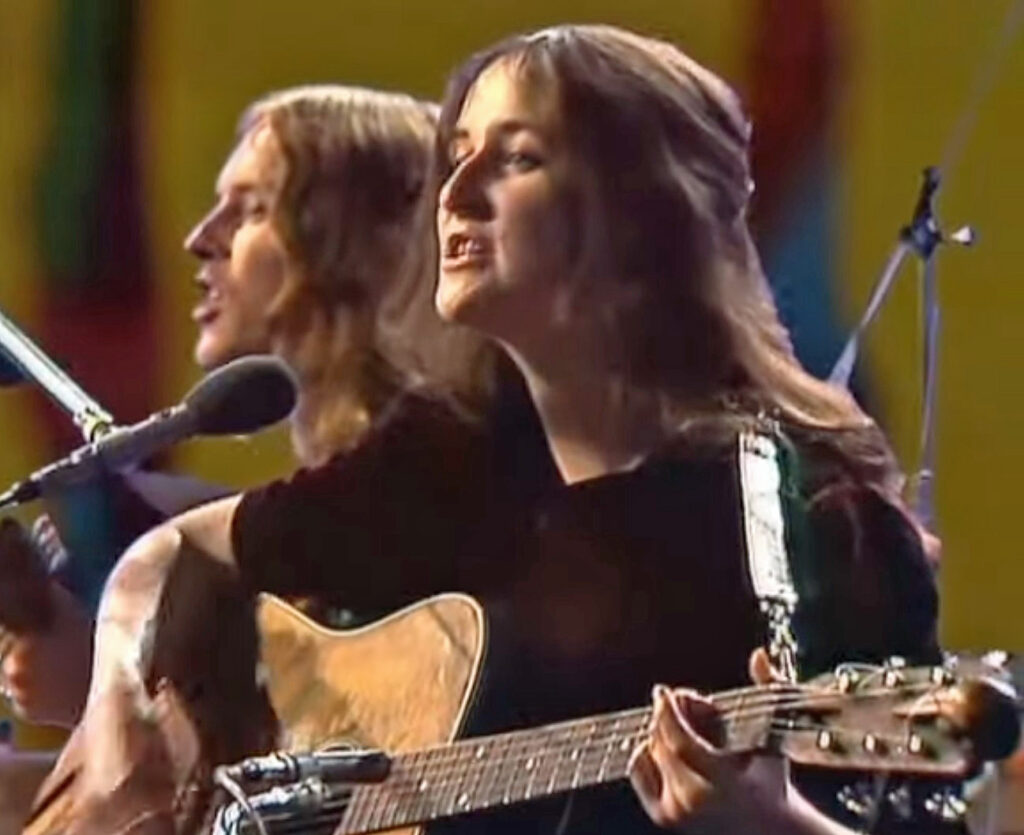 The vision of hippies and the sounds their music made include a wide range of styles. The Incredible String Band's style certainly fit within that range, albeit, at the edge.
Folk with an edge. Some call it psychedelic folk.
The Incredible String Band did not make it into the Woodstock movie or onto the Woodstock triple album [it did make it onto the expanded 25th anniversary CD and finally onto Rhino's 50th anniversary complete set]. If it had some exposure from the beginning, they, like other performers who did, would likely have enjoyed a bump in their popularity and benefited financially from increased album sales.
Having said that, I'm not sure that the ISB members ever intended to find a path to rock-stardom. Success, surely, but super-stardom?
ISR Rose Simpson
Rose Simpson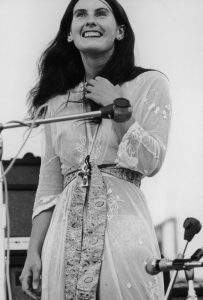 ISR had started as a trio: Williamson, Heron, and Clive Palmer, but became a duo. Gradually, Licorice began to join in their recording sessions and then after meeting Rose Simpson enlisted her as well.  It was those four who belatedly performed at Woodstock.
From the Herald Scotland site: Simpson has mixed feelings about the biggest gig in her life. "We could have done better, " she says. "It was a disaster, really. By the time we played on Saturday, the crowd wasn't in the mood to hear contemplative songs. It is uncomfortable when you see you're only getting through to one in a hundred."
Simpson recalls that the Friday afternoon at Woodstock was "like a big party". "We spent the afternoon eating strawberries and cream, talking and laughing, splashing in the creek," she says. "It was lovely. But then the rain came, the atmosphere changed, the roads were blocked and we were trapped. We couldn't get away to a hotel, the organisers threw tents at us. Before I met the String Band, I used to do a lot of winter climbing in Scotland, so I was used to discomfort. It was damp and miserable, like camping in the rain in Glencoe."
A quick online search reveals a picture of Simpson from the time, wearing a floaty white diaphanous dress and nothing else. "There was a lot of nudity, but when I see the pictures of myself there's a certain innocence about it," she says. "It wasn't a come-on, it wasn't like many pop singers today – a lot of that is just porn. It was part of the thing at the time, that women could dress as we pleased. It wasn't a sexual thing. We were saying we were free."
Woodstock had a lifelong effect on Simpson, and left her feeling that nothing could ever rival the sensation. "It wasn't our best performance, but it was still an amazing experience – the high of highs," she recalls. "There is nothing like playing to a crowd that big. There is nothing else you can do in life that comes even close."
And as Simpson said in an informative and lengthy Richie Unterberger pleasekillme.com interview: "I definitely think it would have been better to play on the previous night, even if it had only been M&R doing early stuff, e.g. from Hangman. They had always managed to hold audiences with that music, and Lic and I were more or less incidental to it. We could have been mainly decorative on that occasion, and I think we'd all have risen to the challenge if we'd known what it was. Obviously, we couldn't know that."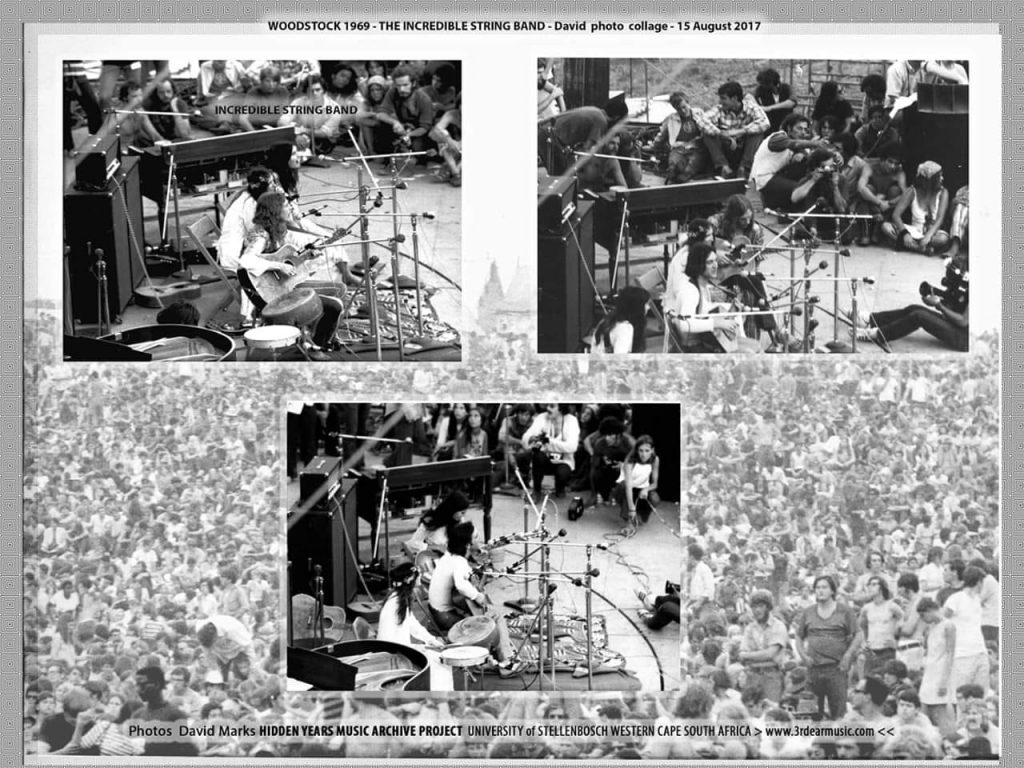 ISR Rose Simpson
Yorkshire
Simpson was born in Otley, Yorkshire and studied at the University of York.
According to the band's manager, Joe Boyd, "The day Robin proposed that Christina Licorice Mckechnie join the group, Mike went out and bought Rose an electric bass. 'Learn this,' he said, 'you're in the group now, too.'" That may be a hazy recollection,  but it is true that Simpson didn't know how to play a bass when she became the band's bassist.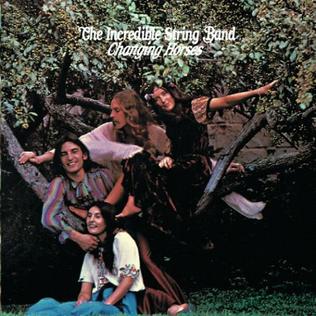 In 2020, Rose published the wornderful and well-written Muse, Odalisque, Handmaiden: A Girl's Life in the Incredible String Band and according to Rose, herself, ""When Licorice decided she wanted to be a stage performer as well as a disembodied voice, my presence redressed the balance. There were no discussions or arguments, decisions or arrangements made between the four of us—none that I know of, anyway, or that [producer] Joe Boyd remembers. There were no rehearsals, either, beyond the usual casual playing together in the latest rented flats Joe had found us."
ISR Rose Simpson
Lady Mayoress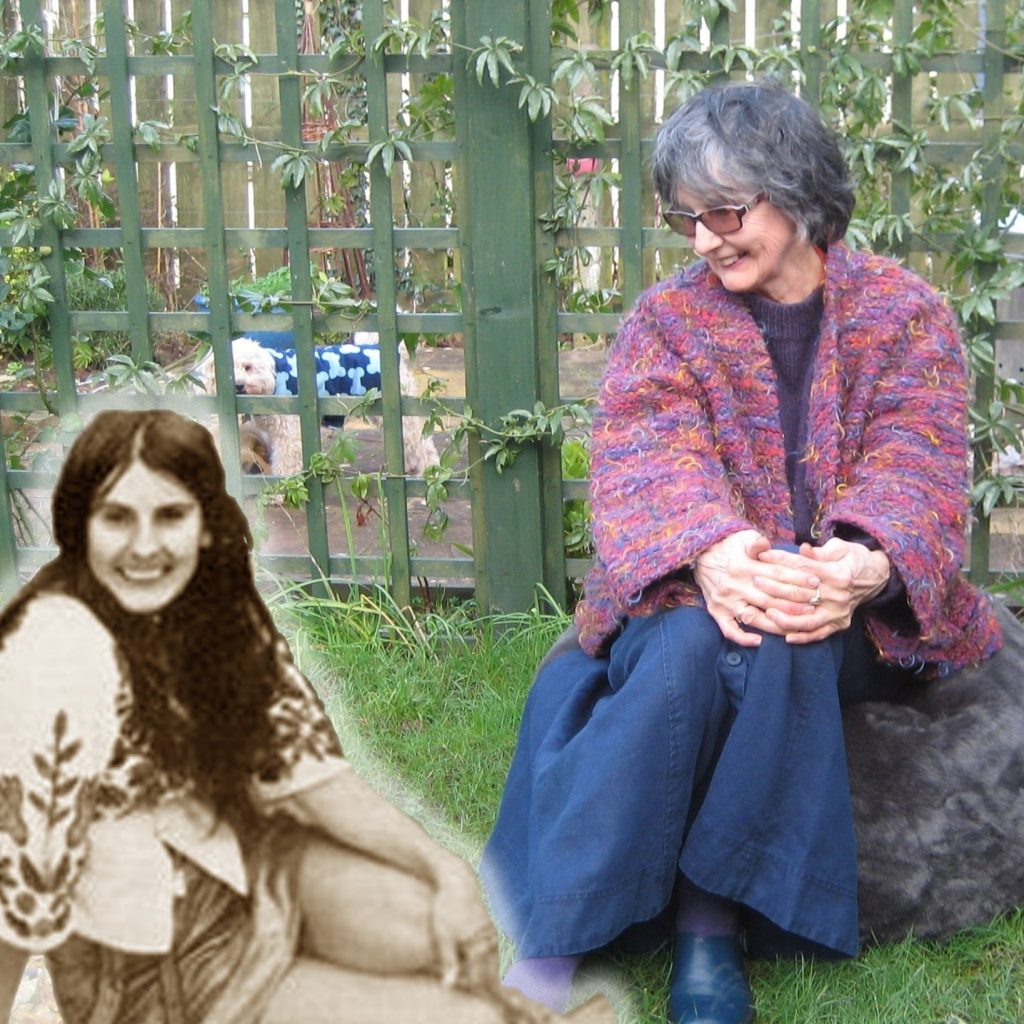 She stayed with the group until 1971 and was on six of their albums: The Hangman's Beautiful Daughter (1968), The Big Huge (1969),  Changing Horses (1969), I Looked Up (1970), Be Glad for the Song Has No Ending (1970), and Smiling Men with Bad Reputations (1971).
She writes that she left the band when "it clear that I must join them in their commitment [to Scientology]… I walked out of all of it, on my home…on my future with ISB and on my friendships of the moment."
She also left professional music after that and settled in Wales where at one point she was the Lady Mayoress of Aberystwyth.
Out of the limited limelight that she was in, Rose continues to live in Wales.
ISR Rose Simpson
ISR Rose Simpson, ISR Rose Simpson, ISR Rose Simpson, ISR Rose Simpson, ISR Rose Simpson,