James Royal Robbie Robertson
Remembering Robbie on his birthday
July 5, 1943 – August 2, 2023

The Band
Woodstock alum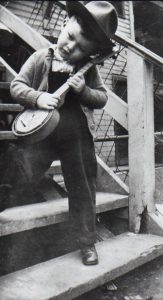 A lucky few are born with a silver spoon in their mouth. Apparently, James Royal "Robbie"Robertson was born with a guitar in his hands.
James Royal Robbie Robertson
Early on before Dylan…
Like many (most?) lifelong rock musicians, Robbie Robertson began playing in local bands in his mid-teens. By the time he was 18 he, along with Levon Helm, Rick Danko, Richard Manuel, and Garth Hudson) was a part of Ronnie Hawkins's band, Hawkins and the Hawks.
In 1961, Robbie Robertson and his mates became the Canadian Squires and released "Uh Uh Uh" with "Leave Me Alone" on the B-side. Robertson is credited for writing both.
James Royal Robbie Robertson
Enter Dylan
1965 was a turning point in rock and roll. Around for a decade already, the nonetheless "new" genre of Rock split with some headed in a new direction.
Why?
Bob Dylan had decided to stop working on Maggie's farm and go electric. For his band, Dylan recruited Robertson who was quickly followed by the rest of the Squires. They toured with Dylan and then near Dylan's in Woodstock, NY.
Their pink house was at 56 Parnassus Lane in nearby West Saugerties, NY. They set up a recording studio in its basement and played innumerable hours working on their music together. Dylan frequently stopped by and his famous Basement Tapes came out of this time.
Dylan's band became The Band and Music From Big Pink became their first album. Al Kooper, in his Rolling Stone magazine review of the album, wrote in Rolling Stone magazine in August 1968, "I have chosen my album for 1968. Music from Big Pink is an event and should be treated as one."
James Royal Robbie Robertson
The Band
Rolling Stone magazine carried a lot of weight and the fact that the well-respected Al Kooper endorsed it so enthusiastically was a double-barrel boost.
Robbie Robertson, the person who the record credits with doing most of the Band's composing, became a star along with the rest of the Band.
James Royal Robbie Robertson
Woodstock Music and Art Fair
If the reclusive Bob Dylan wasn't available for Woodstock Ventures get together in Bethel, NY, then getting the newly anointed Band there was nearly as good.
There style differed from most other bands surrounding them that weekend in general and that Sunday in particular. It is easy to forget how oddly "unrock" their style of rock was.
In concert the Band and Robertson were as tight and proficient as any ever was. Those basement hours paid many dividends.
James Royal Robbie Robertson
Fame
In 1969, they released their second album, The Band. In 1970, Time magazine put Robertson and the Band on its front cover with the caption "The New Sound of Country Rock."  1970 saw their third album, Stage Fright. Cahoots in 1971. Rock of Ages in 1972.
They toured and they partied. They partied and they toured.
James Royal Robbie Robertson
Last Waltz
By 1976, only eight years after the release of Big Pink, Robertson and the other members took a break. They billed it as the Last Waltz and threw a party filmed and recorded by filmmaker friend Martin Scorsese. A who's who of friends and musicians participated, including Ronnie Hawkins and Bob Dylan.
James Royal Robbie Robertson
Robbie Robertson
It has been  more than 40 years since the Band's last waltz. The Band, always without Robertson, got together occasionally to record and tour.
Robertson continued to record as well as acting (eg. the 1980 Carny).
James Royal Robbie Robertson
Film scores
He has often contributed to film scores particularly working with Martin Scorsese (Raging Bull, King of Comedy, Color of Money, Casino, Gangs of New York, Ladder 49, Shelter Island, The Wolf of Wall Street)
In November 2016, Robertson released his large memoir, Testimony.  (NYT review)
Death
On August 2, 2023 Robertson's management company confirmed the musician's death. "Robbie was surrounded by his family at the time of his death, including his wife, Janet, his ex-wife, Dominique, her partner Nicholas, and his children Alexandra, Sebastian, Delphine, and Delphine's partner Kenny," his longtime manager Jared Levine said in a statement. "In lieu of flowers, the family…asked that donations be made to the Six Nations of the Grand River to support the building of their new cultural center."
Martin Scorsese: ""Robbie Robertson was one of my closest friends, a constant in my life and my work. I could always go to him as a confidante. A collaborator. An advisor. I tried to be the same for him.
"Long before we ever met, his music played a central role in my life — me and millions and millions of other people all over this world. The Band's music, and Robbie's own later solo music, seemed to come from the deepest place at the heart of this continent, its traditions and tragedies and joys. It goes without saying that he was a giant, that his effect on the art form was profound and lasting. There's never enough time with anyone you love. And I loved Robbie." [Rolling Stone article]
James Royal Robbie Robertson