Rolling Stones Altamont Banquet
It is an extraordinary Rolling Stones bookend: December 6, 1968 and December 6, 1969. The Stones released Beggars Banquet on the former date. The album was a return to a more rock sound than the previous Satanic Majesty's Request of 1967.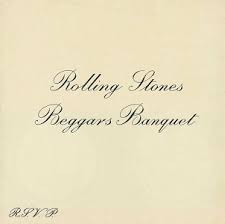 Rolling Stones Altamont Banquet
Banquet
The more popular the band, the more they seemed to attract media criticism and those bands rewarded the critique with more to criticize. The first cover, the cover that the record companies immediately dismissed, was a dirty bathroom wall full of  graffiti. It was always a Rolling Stones banquet of needling their detractors.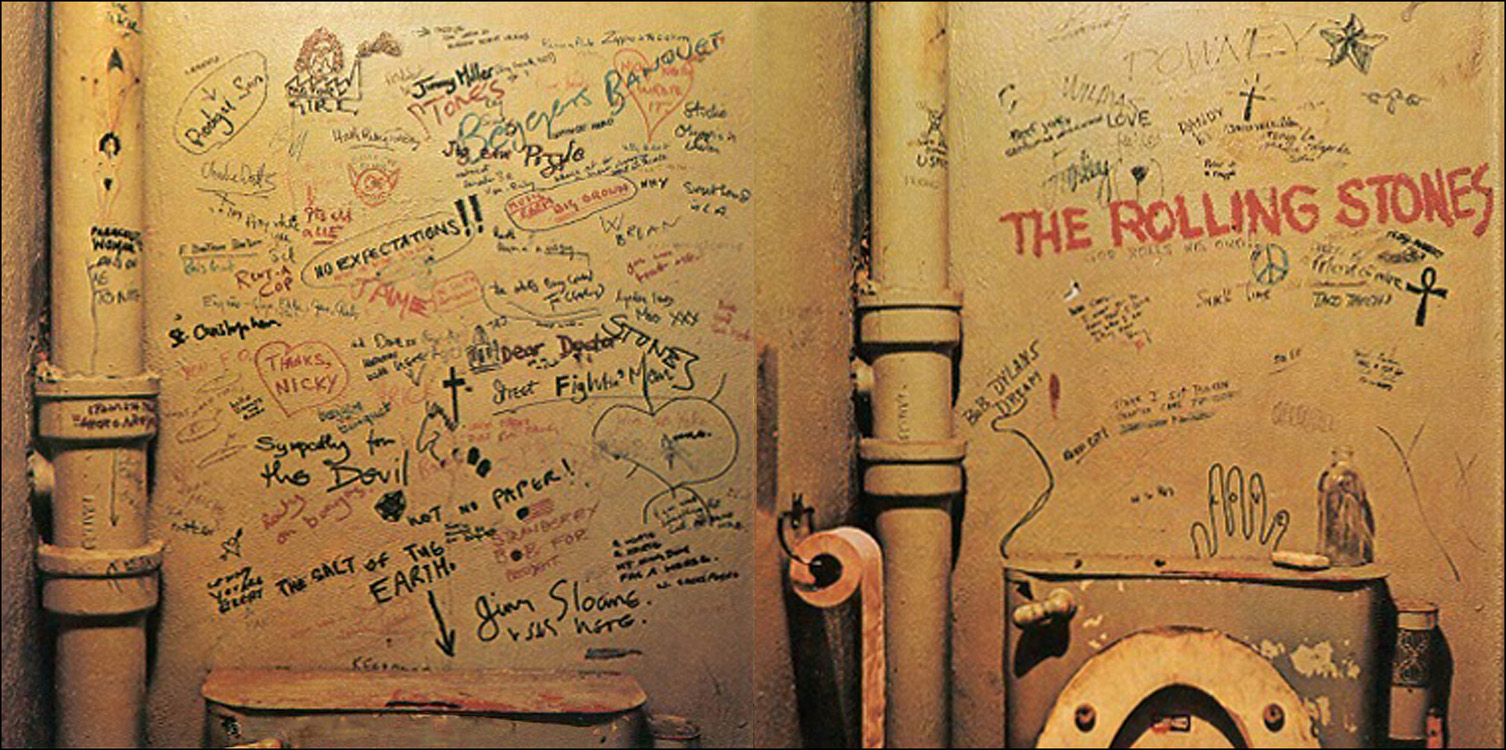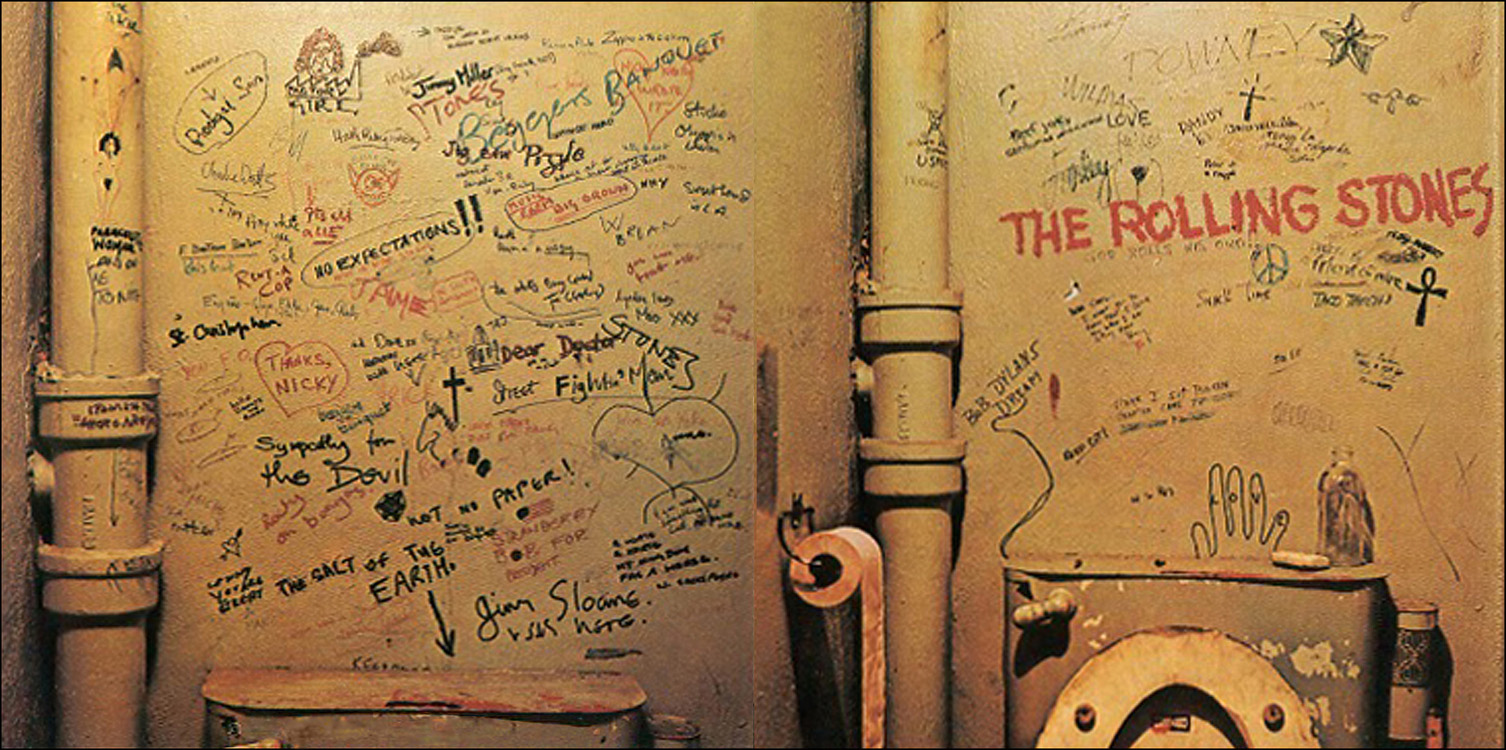 Rolling Stones Altamont Banquet
Altamont Free Concert
1969. The year of so many festivals crowned with the Woodstock Music and Art Fair. And exactly one year after the Stone's Beggars Banquet release, it was time for Woodstock's odd uncle: the Altamont Free Concert, at the Altamont Speedway in northern California. The Rolling Stones organized it with themselves headlining along with Santana, The Flying Burrito Brothers, The Jefferson Airplane, and Crosby, Stills, Nash & Young. The Grateful Dead refused to play shortly before their scheduled appearance due to the increasing violence at the venue.
That violence, captured in the film Gimmie Shelter by by Albert and David Maysles and Charlotte Zwerin , shows how attempts to control the crowd failed.
From Wikipedia: At one point Jefferson Airplane…Marty Balin is knocked out by a Hells Angel; Paul Kantner in response: "Hey, man, I'd like to mention that the Hells Angels just smashed Marty Balin in the face, and knocked him out for a bit. I'd like to thank you for that." To which a Hells Angel sitting on stage grabs a microphone, and replies: "You're talking to my people. Let me tell you what's happening. You, man, you're not happening!"  (click for full article>>> Wikipedia article on Gimme Shelter)
Rolling Stones Altamont Banquet