Keef Hartley Band Woodstock
It was around 4:45 PM when Chip Monck introduced the Keef Hartley Band. One of the common questions asked by visitors to the Museum at Bethel Woods Center for the Arts is, "Why weren't the Beatles here in 1969?" The simplest answer is that they had stopped touring three years earlier and by August 1969 cracks in the band's cohesiveness were wide.
Having said that, the Beatles aura was frequently felt.  Richie Havens's opening set had two Beatles songs: With a Little Help From My Friends (also covered even more famously at Woodstock by Joe Cocker) and Strawberry Fields. Early Monday morning, Crosby, Stills and Nash would cover Blackbird.
Many Beatle fans know that before he joined the Beatles, Ringo was the drummer for Rory Storm and the Hurricanes. Who was later a drummer in Rory Storm? Keef Hartley.
Maybe you'll win a drink someday with that Woodstock trivia.
The Keef Hartley Band released its first album, Halfbreed earlier in 1969. The album personnel who also played at Woodstock were: Keef Hartley (25), Miller Anderson (24), Gary Thain (21), and Henry Lowther (27). Jimmy Jewell was not on the album, but at Woodstock.
Their instruments were: Keef Hartley: drums
Miller Anderson: guitar, vocals, Jimmy Jewell: saxophone
Henry Lowther: trumpet, violin, and Gary Thain: bass.
Their 47-minute setlist was:
Spanish Fly
She's Gone
Too Much Thinkin'
Believe In You
Halfbreed Medley: Sinnin' For You (Intro) >Leaving Trunk > Just to Cry > Sinnin' for You
The band undeservedly encountered Woodstock's triple whamie: not on the movie soundtrack, not in the movie, and not on the Monument.
Keef Hartley Band Woodstock
Spanish Fly
While Woodstock fans may associate acts with horns with Janis Joplin, Blood, Sweat and Tears, Sly and the Family Stone, and Paul Butterfield Blues Band, the Keef Hartley Band stands equally beside those great bands' brass sound.
Spanish Fly is an instrumental and features those horns as well as  Miller Anderson's great guitar. Unfortunately, the crowd response is minimal.
Keef Hartley Band Woodstock
She's Gone
The band paused just a moment before Keef Hartley drummed the intro of She's Gone. The whole song is powerful.
Keef Hartley Band Woodstock
Too Much Thinking
No patter. A bit of tuning. A quick mention that Too Much Thinking is from their Halfbreed album and into the song.
There is something wrong with my life
Rather than I think
But I keep reflection in my mind
People imagine in such string
Think creeper through my hair
I'm tought I'm a man
But I feel yeah, just like a campagne
Everybodie's crazy
I'm working too if i work so lazy
Wonder women everything
Gonna stop stop it uneasy
Too much thinking no
If i don't stop
I gonna stop thinking
Woow… woow… yeah
But I fell stop myself
But stop myself
Yes if I stop myself
Ooh no… I'm just thinking
But I think myself
But I know where I look
If you can't think yourself
I'm looking in anybody
But strange think cramper to my hair
Though i'm a man
But I feel just like campagne
Everybodies crazy
I'm working too if I work so lazy
Wonder women everything
Gonna stop it uneasy
Too much thinking
If I don't stop
I gonna stop thinking
Woow. I felt stop myself
Ooh yes I felt to do that
But I stop myself
Yes I know I gonna stop myself
No… no. no… no I just can take
Keef Hartley Band Woodstock
Believe in You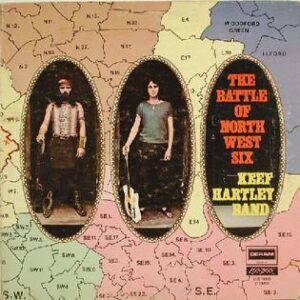 The next song will appear on the band's second album, The Battle of North West Six.
(No lyrics available)
Keef Hartley Band Woodstock
Halfbreed Medley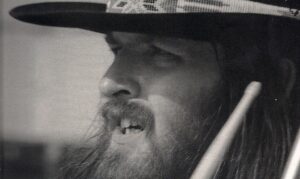 The medley consisted of Sinning For You / Leaving Trunk / Just To Cry / Sinning For You and was 17 minutes long. While there were many long songs played at Woodstock, this medley is the eighth longest.
The song ends, the crowd applauds, Chip Monck asks the crowd not to block Hurd Road and to please get off the light towers–again.
Keef Hartley Band Woodstock
Here is Bethel Woods description of the band.
The next act is the Incredible String Band.