Donald Donny York
Happy birthday
March 13, 1949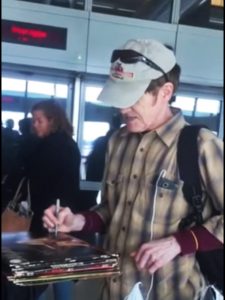 There have been many many members of Sha Na Na over the years, but Donny is one of the only two originals who still remain in the group.
Donald Donny York
Social media footprint
I've done many little pieces about the performers at Woodstock, but Donny York is the only one I've found a LinkedIn page for. Under Education, he lists the following:
B.A., liberal arts, political science,   – 
Transformed the King's Men into Sha Na Na
Activities and Societies: King's Crown Activities
His Facebook page expands upon his personal information:
Studied Political Science at Columbia University
Went to Borah High School (Boise, Idaho)
Lives in Midlothian, Virginia (though it seems he's back west now)
From Boise, Idaho
Married to Lily Grace
Donald Donny York
Pat Boone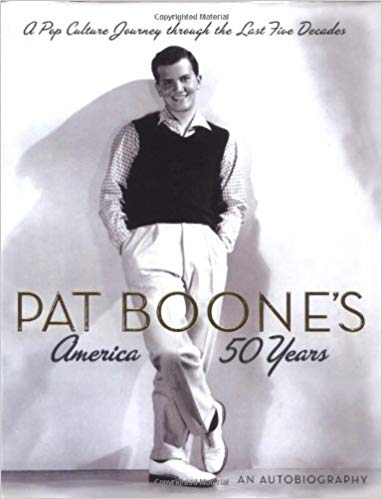 In addition to his years with Sha Na Na, he worked with Pat Boone on his 2006 memoir. Of that he says: "For me, getting this gig was a case of "Wait until the folks back home find out about this!" It was like the gig of a lifetime—even measured against the great gigs I've already stumbled into in places like Woodstock or in cinematic majesties like Grease. I appeared in them, along with other worthy young talents by the dozen. But I'm the only guy who assisted Pat Boone in the preparation of his definitive autobiographical career memoir. Back home they'll be more impressed about my affiliation with Boone than they were about Woodstock or Grease, and they'll probably have gotten it just about right. (Think effect on history, as opposed to reflection of it.)
IMDB: He is an actor, known for The Fall Guy (1981), Sha Na Na (1977) and Festival Express (2003).
Here's a YouTube "video" which is simply an audio recording of Donny describing the beginning of Sha Na Na and more.
Donald Donny York
Life Is Short
And here's a video he did in 2015. It was "A loving tribute to Sha Na Na's SIX DEPARTED MATES."
In the life we're livin' we're all givin' hot pursuit
To the time it takes to make it all get done
Oh the time we're givin' just to tryin' to square the route
To the exit from the show we're s'posed to run.
York says in the YouTube notes: First uploaded on the night before Denny Greene's memorial service, this reflects the sorrow in the loss of cherished partners too soon among the angels. My thanks to Emiliano Rocky Monroe for assembling these images.and sorrowfully adding some of Lennie Baker, whose passing followed Denny Greene's by but six months. "ShaNaNa is here to stay" he inscribes at the end. Well, we know that only by the grace of God and the cherishing of people is anything remotely "Here to stay." So… Thanks to God, and to people like you!
Donald Donny York