Internationales Essener Festival
It's full title was: Internationales Essener Pop & Blues Festival
In the Grugahalle in Essen, West Germany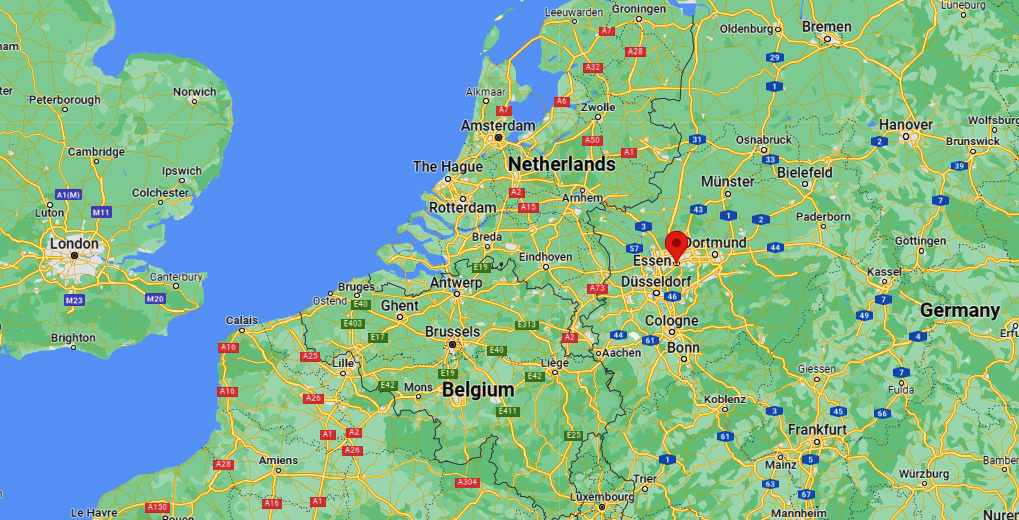 October 9-11, 1969
1969 festival #46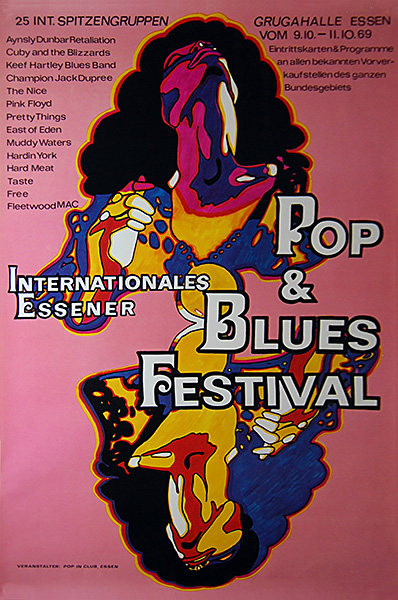 Bands (listed on the poster): Aynsley Dunbar Retaliation, Cuby & the Blizzards, Keef Hartley Blues Band, Champion Jack Dupree, The Nice, Pink Floyd, Pretty Things, East of Eden, Muddy Waters, Hardin & York, Hard Meat, Taste, Free, Fleetwood Mac.
Bands that performed
October 9, 1969: Fashion, Keef Hartley Band, The Pretty Things, Yes, Warm Dust, Fleetwood Mac, Free, Spooky Tooth, Hard Meat.
October 10, 1969: Amon Duul II, Hardin & York, Keef Hartley Blues Band, Champion Jack Dupree & Shades, The Aynsley Dunbar Retaliation, Alexis Korner & New Church, Steamhammer, Muddy Waters, Taste, Shades.
October 11, 1969: Tulliver's Brain, Taste, Cuby's Blues Band, Keef Hartley Blues Band, Livin Blues, Deep Purple, Amon Duul II, The Nice, Tangerine Dream, Pink Floyd, Ekseption, Aynsley Dunbar Retaliation, Xhol Caravan, Hardin & York.
Tangerine Dream performed at this festival, but is not listed on the poster.
Tangerine Dream's drummer, Klaus Schulze, also played with Amon Duul II at this festival, when Amon Duul's drummer couldn't play after he took some bad LSD.
Internationales Essener Festival
German Music Festivals
The Internationales was not the first German festival and not the first German rock festival in 1969.
Here's the list with links to posters and the shows' basic information.
1967

1968

1969
It is sometimes a challenging decision whether or not to include a 1969 festival on my list. I tend to include only multi-day festivals (continuous days) or festivals that took place on single days over several weeks.
So I am including this festival as well as the Teenage Fair
Konrad Mallison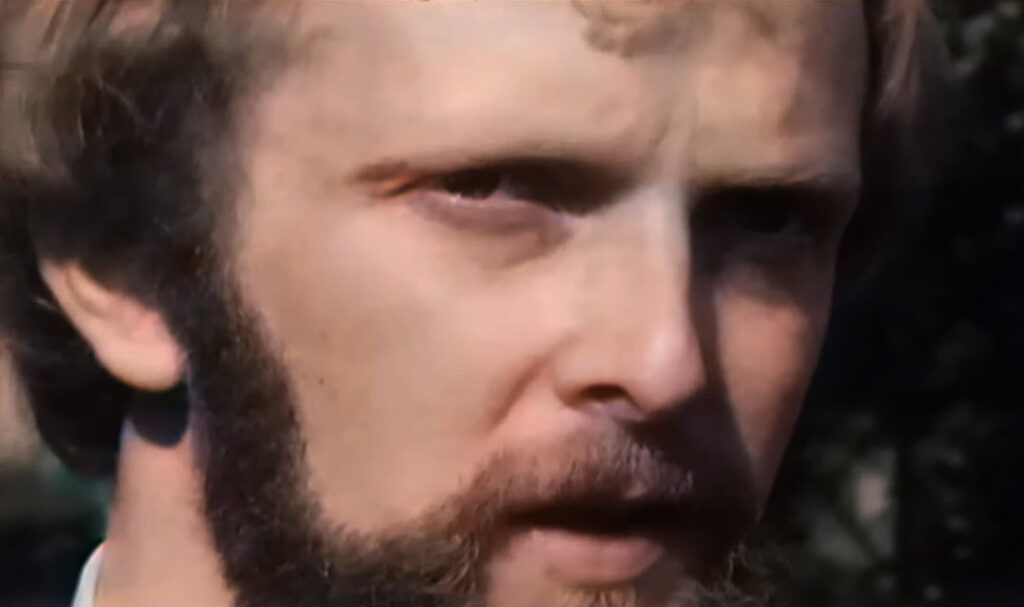 Konrad Mallison organized the festival (as well as the 1970 festival).
The October 23, 2020 edition of the It's Psychedelic Baby magazine interviewed Mallison. Here are some excerpts from that interview
In 1967 he and a friend established a discotheque called Pop-In in Essen, West Germany.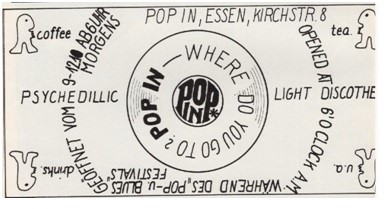 There we played music by groups like Tangerine Dream, Can, Xhol Caravan, but also Canned Heat, Crosby, Stills, Nash & Young, Grateful Dead, Jefferson Airplane, Janis Joplin, Joe Cocker etc. The underground scene in Germany in 1968 really arose through the influence of flower power from San Francisco, the musical HAIR, and also somewhat through the politicized '68 movement throughout Europe. People wore longer hair and showed their peaceful inner attitude to the outside. The youth welfare office of the city of Essen even organised the "Essener Song-Tage" in 1968, a first big, but somewhat politicized song festival with top-of-the-bill Mothers Of Invention with Frank Zappa, Alexis Korner, Guru Guru Groove, Soul Caravan, Amon Düül, Julie Driscoll, Brian Auger & The Trinity. Because of the politicization there were unfortunately some small excesses, this song festival was not repeated by the city of Essen.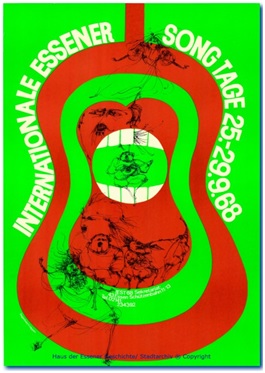 Internationales Essener Festival
Bath Festival of Blues
In June 1969, he and his discotheque's  DJ visited England and whle there saw posters for the Bath Festival of Blues.  In his words, "This festival with its sensational gigs, also with Jethro Tull / Ian Anderson, who were not mentioned on the poster, created a spark in me, so that I decided to do everything to organize a similar festival in the Grugahalle in Essen in October 1969."
Internationales Essener Festival
Back in Essen
Back home, he received permission from the town to hold the festival in its Grugahalle despite the Lord Mayor's concerns that there might be issues as happened at a politically-based festival in 1968 that turned out badly. He had to employ a certain number of security guards to ensure peace and order.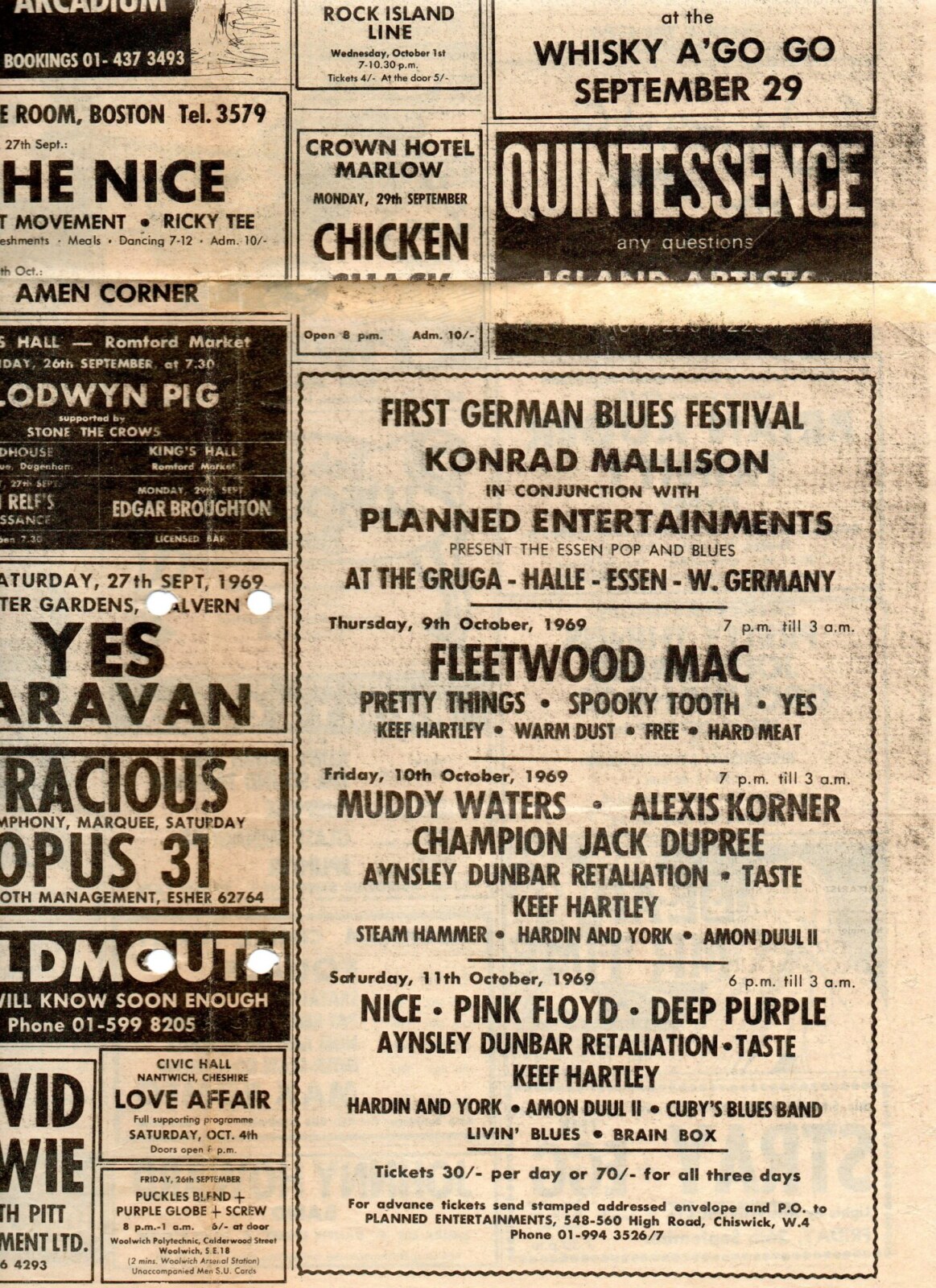 He organized a staff. Here is a photo of the management team shortly before the start of the festival in the empty Grugahalle, taken by a reporter from WAZ.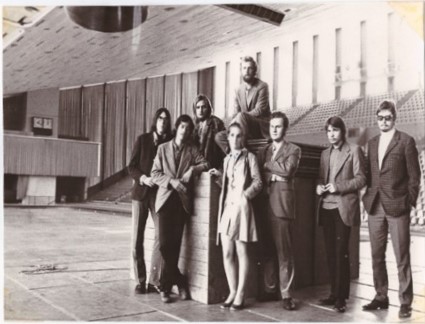 He succeeded in getting the WDR television station interested in the festival and signed a contract for recording rights
Internationales Essener Festival
Film
Here's the excellent hour and a half (!)  colorized concert film, the groups in the film and when/what they played"
00:28

Warm dust – ?

02:37

Taste – I Feel So Good

08:36

Deep Purple – Wring That Neck

15:36

Keef Hartley Blues Band – Sinnin 'For You

21:00

The Nice – Hang on To A Dream

28:25

Pink Floyd (Careful With That Axe Eugene)

34:39

Aynsley Dunbar Retaliation – Down, Down, and Down

42:18

The Nice – Jazz Improvisation

47:42

The Nice / documentary part

57:28

Deep Purple – Mandrake Root Part 2

01:00:52

Keef Hartley Blues Band – Rock Me Baby

01:08:23

The Nice – Rondo

01:12:40

Aynsley Dunbar Retaliation – Let It Ride

01:16:33

Deep Purple – Mandrake Root Part1

01:23:39

Pink Floyd – A Saucerful Of Secrets
In Conclusion
I am happy and satisfied, also a little proud, that I was able to organize the first Pop & Blues Festival in Germany in 1969. The success of this festival was visibly so great that in 1970 a festival euphoria took place nationwide and similar festivals were held in almost every major city.
Next 1969 festival: Raccoon Creek Rock Festival