May 2020 COVID 19
Winter was over in the northern hemisphere. The COVID-19 virus that had been born then continued grew; then it became a pandemic  in February.  March brought lock-downs. Thousands died daily.
April's arrival suggested some light at the end of the horror. Some said the warm weather in the northern hemisphere would bring relief. Others said there was no way to know.
Many countries and some American states began to relax their quarantine. Protesters  shouted to open everything again. Protesters shouted to keep everything closed. Governors tweaked the definition of "essential" and some of their constituents tweeted "No."
May 2020 COVID-19
Remdesivir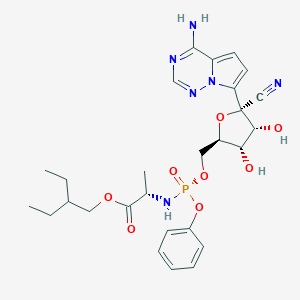 May 1: the Food and Drug Administration issued an emergency approval for the antiviral drug remdesivir as a treatment for patients with Covid-19, the illness caused by the virus. [NYT article]
May 2020 COVID-19
The Trump administration projects about 3,000 daily deaths by early June
May 4: the NY Times reported that as President Trump pressed for states to reopen their economies, his administration was privately projecting a steady rise in the number of coronavirus cases and deaths over the next several weeks.  According to an internal document obtained by The New York Times, the daily death toll would reach about 3,000 on June 1, , nearly double the current number of about 1,750.
The projections, based on government modeling pulled together in chart form by the Federal Emergency Management Agency, forecast about 200,000 new cases each day by the end of the month, up from about 25,000 cases a day currently.
The numbers underscored a sobering reality: While the United States had been hunkered down for the past seven weeks, significant risks remained. And reopening the economy will make matters worse.
"There remains a large number of counties whose burden continues to grow," the Centers for Disease Control warned.
Pushback
NPR reported that that same day, the administration  pushed back against that report,
"This is not a White House document nor has it been presented to the coronavirus task force or gone through interagency vetting," White House spokesman Judd Deere said in a statement.
It also included: "This data is not reflective of any of the modeling done by the task force or data that the task force has analyzed. The president's phased guidelines to open up America again are a scientific driven approach that the top health and infectious disease experts in the federal government agreed with. The health of the American people remains President Trump's top priority and that will continue as we monitor the efforts by states to ease restrictions."
Justin Lessler, an associate professor of epidemiology at the Johns Hopkins Bloomberg School of Public Health, who reportedly created the model reported by the Times, told The Washington Post that the work contained a wide range of possibilities and modeling was not complete.
May 2020 COVID-19
253,401 deaths worldwide
May 5: cases: 3,673,387; deaths: 253,401
White House to wind down coronavirus task force
May 5: the NY Times reported that President Trump said that the White House's coronavirus task force would be shut down and replaced with "something in a different form" as the country moved into what he called Phase 2 of a response to a pandemic that has killed nearly 70,000 Americans.
"We will have something in a different form," Mr. Trump told reporters as he toured a Honeywell mask manufacturing plant in Arizona, where he wore safety goggles but no mask. The president praised the work of the task force, led by Vice President Mike Pence, but said it was time to focus on safety and reopening the country.
May 2020 COVID-19
Dr. Rick Bright
May 5: the NY Times reported that Dr. Rick Bright, who was the director of the Biomedical Advanced Research and Development Authority until his removal in April, said in a formal whistle-blower complaint that since 2017 he had been protesting "cronyism and award of contracts to companies with political connections to the administration," including a drug company executive who is close to Mr. Kushner,  Mr. Trump's son-in-law and senior adviser.
The 89-page complaint, filed with the Office of Special Counsel, which protects federal whistle-blowers, also said Dr. Bright "encountered opposition" from his Health and Human Services superiors — including Mr. Azar — while pushing as early as January for the necessary resources to develop drugs and vaccines to counter the emerging pandemic. (see May 8 below)
Trump contradicts his administration's plans to shut down the coronavirus task force.
May 6: President Trump, contradicting his comments from May 5, said the White House coronavirus task force would "continue on indefinitely," though perhaps with different members.
His announcement, made on Twitter, came one day after Vice President Mike Pence, who has led the group for two months, said it would probably wrap up its work around the end of the May.
But in a series of Wednesday morning tweets, Mr. Trump appeared to contradict that, and emphasized his desire to reopen the economy despite a continued rise in coronavirus cases and public health warnings that more commerce will mean more deaths.
Mr. Trump wrote that, because of the task force's "success," it would "continue on indefinitely with its focus on SAFETY & OPENING UP OUR COUNTRY AGAIN."
May 2020 COVID-19
US Infection Source
May 7: the NY Times reported that new research had revealed that  as thousands of infected people traveled from New York City they seeded the outbreaks around the country.
The research indicated that a wave of infections swept from New York City through much of the country before the city began setting social distancing limits to stop the growth. That helped to fuel outbreaks in Louisiana, Texas, Arizona and as far away as the West Coast.
The findings were drawn from geneticists' tracking signature mutations of the virus, travel histories of infected people, and models of the outbreaks by infectious disease experts.
265,668 deaths worldwide
May 7: worldwide cases: 3,843,555; worldwide deaths: 265,668
May 2020 COVID-19
Insufficient Testing
May 7: NPR reported that the Trump administration had said on April 27 the U.S. would soon have enough capacity to conduct double the current amount of testing for active infections.
As of May 7, according to the nonprofit Covid Tracking Project, the country had done nearly 248,000 tests daily on average in the previous seven days.
The Harvard's Global Health Institute, proposed that the U.S. should be doing more than 900,000 tests per day as a country.
An accompanying chart showed that of the 50 states and the District of Columbia, in rank of testing insufficiency, the first 31 places were insufficient before the first was–North Dakota. Eleven states followed before the next state with sufficient testing (Utah). All told, only 7 states had met what most testing models predict necessary.
Dr Bright/Office of Special Counsel
May 8: CNN reported that the former federal vaccine chief Dr Richard Bright's lawyers said the investigative office reviewing the whistleblower complaint of Dr. Richard Bright had determined there was reason to believe he had been removed as retaliation.
The office recommended he be reinstated during the investigation, the lawyers said. Bright had led the Biomedical Advanced Research and Development Authority since 2016 when he was reassigned last month to a narrower position at the National Institutes of Health.
The Office of Special Counsel "advised that in light of this determination, it would contact the Department of Health and Human Services ('HHS') to request that it stay Dr. Bright's removal as Director of BARDA for 45 days to allow OSC sufficient time to complete its investigation of Bright's allegations," Bright's lawyers said in a statement.
F.D.A. Approves 1st Antigen Test for Detecting Coronavirus
May 8:  the NYT reported that in an  advancement that promised to greatly expand the nation's testing capacity, the Food and Drug Administration approved the first antigen test that could rapidly detect whether a person had been infected by the coronavirus.
May 2020 COVID-19
277,087 deaths worldwide
May 9: cases: 4,044,795; deaths: 277,087
Administration quarantines
May 9: three top public health officials in the Trump administration began partial or full self-quarantine for two weeks after coming into contact with someone who has tested positive: Representatives for Dr. Robert Redfield, the director of the Centers for Disease Control and Prevention, and Dr. Stephen Hahn, the commissioner of the Food and Drug Administration, and Dr. Anthony S. Fauci, the director of the National Institute of Allergy and Infectious Diseases.
May 2020 COVID-19
Top health experts testify that the U.S. is not 'out of the woods' and warn against reopening too fast.
The day after President Trump had declared, "We have met the moment, and we have prevailed," experts of the Trump administration's coronavirus response warned of dire consequences if states did not proceed with caution in reopening
They painted a grim picture of the months ahead, warning a Senate panel that the United States does not yet have control over the pandemic and lacks crucial capabilities to contain an inevitable surge in cases that could arise if the nation moves too quickly to reopen the economy.
"We are not out of the woods yet," said Dr. Robert Redfield, the director of the Centers for Disease Control and Prevention, "but we are more prepared."
Dr. Redfield's remark along with comments of Dr. Anthony S. Fauci, the nation's top infectious disease expert, made clear that the country was still facing steep challenges in responding to the pandemic. [NYT article; CNN article]
May 2020 COVID-19
291,354 deaths worldwide
May 12: cases: 4,318,171; deaths: 291,354
May 2020 COVID-19
Trump says he is taking hydroxychloroquine, an unproven drug against the virus.
May 18: President Trump said  that he has been taking hydroxychloroquine, an antimalarial drug whose effectiveness against the coronavirus is unproven, for about a week and a half as a preventive measure.
"All I can tell you is, so far I seem to be OK," he said, explaining that he takes a daily pill. The White House physician said later that Mr. Trump had no symptoms and had regularly tested negative for the virus.
320,795  deaths worldwide
May 19: cases: 4,924,023; deaths: 320,795
May 2020 COVID-19
WHO reports largest single-day increase in coronavirus 
May 20: CNN reported that Tedros Adhanom-Ghebreyesus, director-general of the World Health Organization, on Wednesday said that more cases had been reported to the agency in the last 24 hours than any time since the novel coronavirus outbreak began.
"We still have a long way to go in this pandemic," Tedros said at a briefing in Geneva. "In the last 24 hours, there have been 106,000 cases reported to WHO – the most in a single day since the outbreak began. Almost two-thirds of these cases were reported in just four countries."
Those four countries, WHO infectious disease epidemiologist Maria Van Kerkhove confirmed to CNN in an email, are: the United States, Russia, Brazil and India.
And if the country had begun locking down cities and limiting social contact on March 1, two weeks earlier than when most people started staying home, a vast majority of the nation's deaths — about 83 percent — would have been avoided, the researchers estimated.
320,795  deaths worldwide
May 21: cases: 5,112,010; deaths: 330,255
May 2020 COVID-19
Drug touted by Trump as treatment linked to greater risk of death, study finds
May 22: CNN reported that seriously ill Covid-19 patients treated with hydroxychloroquine and chloroquine were more likely to die or develop dangerous heart arrhythmias, according to a large observational study published in the medical journal The Lancet.
Researchers looked at data from more than 96,000 Covid-19 patients from 671 hospitals. All were hospitalized from late December to mid-April and had died or been discharged by April 21. Just below 15,000 were treated with the antimalarial drugs hydroxychloroquine or chloroquine, or one of those drugs combined with an antibiotic.
Those treatments were linked with a higher risk of dying in the hospital, the study found. About 1 in 6 patients treated with chloroquine or hydroxychloroquine alone died in the hospital, compared to 1 in 11 patients in the control group. (see May 25 below)
C.D.C. Test Counting Error Baffles Epidemiologists
May 22: as it tracked the coronavirus's spread, the
Centers for Disease Control
and Prevention was combining tests that detected active infection with those that detect recovery from Covid-19 — a system that muddied the picture of the pandemic but raised the percentage of Americans tested as President Trump boasted about testing.
With serology tests, which look for antibodies in the blood of people who had recovered, were more widespread, C.D.C. officials said  they would work to separate them from the results of diagnostic tests, which detected active infection. One of the agency's data tracker websites had been lumping them together. [NYT article]
May 2020 COVID-19
May 23: the NY Times reported that worldwide, the pace of new infections still climbed with over 100,000 new cases reported daily since May 21. The numbers were among the very worst since the pandemic began, second only to a single day in April, according to data compiled by the Times.
The list of countries seeing sharp increases was not limited to those in Central and South America. In India, infections had surged to over 125,000 people, and Iran, which experienced one of the earliest and most significant outbreaks, was undergoing a resurgence of new cases.
342,396  deaths worldwide
May 23: cases: 5,369,351;  deaths: 342,396
May 2020 COVID-19
Citing safety concerns, W.H.O. pauses tests
May 25: the World Health Organization said  that safety concerns had prompted it to temporarily remove the malaria drug hydroxychloroquine — which Mr. Trump said he had taken in hopes of warding off the coronavirus, despite the lack of evidence that it works — from a global drug trial aimed at finding treatments for Covid-19.
Dr. Tedros Adhanom Ghebreyesus, the organization's director-general, said officials had decided on a "temporary pause" in testing the drug after The Lancet published an observational study last week that found that people who took the drug were more likely to die. Several earlier studies had also found no benefit — and possible harm — when the drug was used by Covid-19 patients.
Dr. Tedros said his agency would review safety data. [NYT article]
348,334  deaths worldwide
May 26: cases: 5,611,601; deaths: 348,334
Trump: U.S. will end relationship with the W.H.O.
May 29: the NY Times reported that after spending weeks accusing the World Health Organization of helping the Chinese government cover up the early days of the coronavirus epidemic in China, President Trump said that the United States would terminate its relationship with the agency.
There was no evidence that the W.H.O. or the government in Beijing hid the extent of the epidemic in China, and public health experts generally view Mr. Trump's charges as a way to deflect attention from his administration's own bungled attempts to respond to the virus's spread in the United States.
Supreme Court/Churches/COVID
May 29, 2020: the Supreme Court  turned away a request from a church in California to block enforcement of state restrictions on attendance at religious services.
The vote was 5 to 4, with Chief Justice John G. Roberts Jr. joining the court's four-member liberal wing to form a majority.
"Although California's guidelines place restrictions on places of worship, those restrictions appear consistent with the free exercise clause of the First Amendment," Chief Justice Roberts wrote in an opinion concurring in the unsigned ruling. [NYT article]
367,230  deaths worldwide
May 30: cases: 6,049,380; deaths: 367,230
Hydroxychloroquine  to Brazil
May 31: the NY Times reported that the White House had announced that United States had delivered two million doses of hydroxychloroquine  to Brazil for use in the fight against the coronavirus pandemic. The two countries were embarking on a joint research effort to study whether the drug was safe and effective for the prevention and early treatment of Covid-19.
The announcement came after months of controversy over the drug, hydroxychloroquine, which President Trump had aggressively promoted, despite a lack of scientific evidence of its effectiveness as a treatment for Covid-19. Mr. Trump had stunned public health experts by saying he was taking a two-week course of the medicine.
May 2020 COVID-19