Dan Jon Cole Quill
For no reason other than chance, the last two short bios I had to do for Woodstock performers were the brothers Dan and Joe Cole of Quill. Seeing the chance to save myself an hour, I decided to put the brothers together in one entry.
Thinking about it, there were four sets of performing siblings at Woodstock: Sly, Rosie, and Freddie Stone; Tom and John Fogerty; and Johnny and Edgar Winters.
Maybe I should give Dan and Jon separate entries after all. Later.
Dan Jon Cole Quill
Northfield Mount Hermon
According to a Boston archive article, The brothers – Jon, born in 1947, is a year and a half older – attended prep school together at Northfield Mount Hermon [Gill, MA], where they effectively took over the school band. During his junior year Jon studied abroad, where his enthusiasm for American blues and roots music brought him a bit of celebrity in southern Germany.
Dan Jon Cole Quill
Ultimate Spinach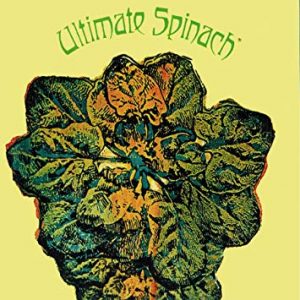 Like the intent of many youthful plans, the direction shifted with time. Dan had begun college at Bard, but left to become an actor. Jon began studying art at the Boston Museum School. The brothers' love of music continued and they had the opportunity to meet music manager Ray Paret (e.g., Ultimate Spinach) who with his partner David Jenks. introduced the Coles to Phil thayer, Norm Rogers, and Roger North.
Dan Jon Cole Quill
Quill born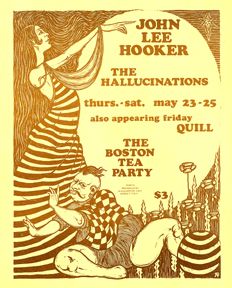 The band became well-known in New England clubs and eventually began to open for "name" acts who came to New England to play. They often played at Boston's famed rock venue, the Boston Tea Party.
Paret arranged for the band to play for Woodstock Ventures' Michael Lang at Steve Paul's Scene in NYC.  They had had a gig in Cincinnati and nearly didn't make it to New York because of foul weather.  After a flight detour that included a taxi from Philadelphia to New York, the band played.
In a New England Museum of Music article, Dan Cole said of the audition: It went by in a blur, but the upshot was that Michael liked us enough to invite us to play at the festival. We thought we had done well given all of the circumstances, but our drummer Roger North later told me he saw B.B. King in the audience giving us some dour looks over our (my) performance shenanigans. Oh well, Quill was not designed around the blues, even though we played some of that, too. A sidebar to the evening was that Johnny Winter had a promo party after our set and was short some sidemen, so he asked our rhythm section — Roger, my brother Jon (bass), Norm Rogers (guitar) and Phil Thayer (keyboards) — to sit-in and jam with him. Jimi Hendrix later joined them all on stage. It was an exciting day capped by an even more exciting evening, and another step in Quill's journey.
Lang hired the band not only to perform at the festival but also to do a short "goodwill tour" of area prisons and mental institutions just prior to Woodstock.
Dan Jon Cole Quill
Woodstock
Quill opened the second day of Woodstock. It was a sunny afternoon and after their long walks to Max's field, the throngs were ready. My memory is that Quill was fine.  Reading about the band today suggests that they were always better in a smaller venue where the crowd could more easily get into their set.
From the Boston archive article:
After the band's set, a relieved Dan Cole drank some champagne with Grace Slick, congratulated members of Santana on their performance, and wandered for a while in the crowd. Late that night, he jumped in one of the helicopters for the return trip to the motel.
For Jon Cole, who had twin toddlers at home, backstage at Woodstock was no picnic. …he spent a little time with the Who's Keith Moon and John Entwistle, whom he had befriended at a joint appearance the previous year at the old Boston Music Hall.
Dan Jon Cole Quill
Quill album
Cotillion Records signed the band to an album. They used the advance money to set up their own studio, an approach that other bands found more suitable because they could record at their own pace and with no time constraints. Of course, a DIY approach to recording might not work for a band unused to sound recording. Quill wasn't and the album did not capture the band at its best.
They did record a second album, minus Jon, but Cotillion did not release it.
Dan Jon Cole Quill
Post Quill
Jon  had decided to become a recording engineer and eventually got out of the music business. He has lived in Hawaii and become a solar-energy expert.
Dan Cole worked as a business consultant after years as an executive with Sony's professional audio-visual products division. He lives in Portland, Ore.
Dan Jon Cole Quill
Finally
In 2009 when Rhino Records released a six-disc box set "Woodstock: 40 Years On: Back to Yasgur's Farm" the first two songs of the band's four-song set were on it.
They Live The Life
That's How I Eat
Dan Jon Cole Quill
Dancing Cat
In June 2018, a version of the band did play at the Dancing Cat Saloon in Bethel, NY, 1.2 miles (as the crow flies) or a 1.4 mile walk from the stage they performed on in 1969.
As Wade Lawrence, first director of the Museum at Bethel Woods Center for the Arts wrote, They may have only been a bar band from Boston, and the members of Quill may be ambivalent about their time together and their performance at Woodstock, but they made history on Saturday, August 16, 1969 as the first rock band to play at the Woodstock Music and Art Fair.
Dan Jon Cole Quill