October 20 Peace Love Activism
Feminism
Voting Rights
October 20, 1917: Alice Paul and three colleagues were arrested for picketing the White House on behalf of women's suffrage. Calling themselves "Silent Sentinels," the purposefully went to the White House gates when staff were leaving work. A large crowd gathered, with some people cheering and other jeering. (see Oct 22)
BLACK HISTORY
Dyer anti-lynching bill
October 20, 1921: the House Judiciary Committee favorable reported the Dyer anti-lynching bill, imposing heavy penalties on persons involved in mob action resulting in the taking of life. (see Oct 26)
"SCOTTSBORO BOYS"
October 20, 1933: The cases were removed from Judge Horton's jurisdiction and transferred to Judge William Callahan's court. (SB, see Scottsboro travesty)
"Durham Manifesto"
October 20, 1942: sixty leading Southern Blacks issued "Durham Manifesto" calling for fundamental changes in race relations after a Durham, North Carolina, meeting. (listen NC Museum of History) (see see Dec 4)
Tallahassee bus boycott
October 20, 1956: modeled after the Montgomery bus boycott, the Tallahassee bus boycott had begun after a May 17, 1956 incident in which two Florida A&M students were arrested for sitting in the white section of a city bus. Because the city's buses were primarily patronized by African American residents, the boycott left the vehicles nearly empty. In July 1956, city officials were forced to suspend bus service due to lost revenue. The bus company resumed services in August following an initiative led by the Junior Chamber of Commerce to get more white residents to ride the buses but the boycott continued. The Tallahassee Inter-Civic Council (ICC) led the boycott and organized a carpool to serve as alternative transportation.

In October 1956, 21 carpool drivers, including nine people who comprised the ICC's executive committee, were arrested for not having "for hire" tags on their vehicles. On October 20, 1956, following a three-and-a-half-day trial, all 21 drivers were convicted. City Judge John Rudd sentenced them to pay a $500 fine or spend 60 days in jail, in addition to a suspended 60-day jail term and one year on probation.

Faced with this legal harassment, the ICC voted to end the carpool two days later. The boycott continued until December, however, ending only after federal courts ruled bus segregation unconstitutional. On January 7, 1957, the Tallahassee City Commission repealed the city's bus segregation law. (see Nov 13)
Charles Mingus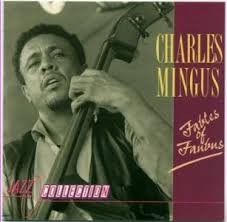 October 20, 1960: Charles Mingus records "Fables of Faubus" with lyrics for his Charles Mingus Presents Charles Mingus album for release on independent label after Columbia Records had refused to release it with lyrics.  The song was written as a direct protest against Arkansas governor Orval E. Faubus  who in 1957 had sent out the National Guard to prevent the integration of Little Rock Central High School by nine African American teenagers. (see Oct 25)
Lyrics:
Oh, Lord, don't let 'em shoot us!

Oh, Lord, don't let 'em stab us!

Oh, Lord, don't let 'em tar and feather us!

Oh, Lord, no more swastikas!

Oh, Lord, no more Ku Klux Klan!

 Name me someone who's ridiculous, Dannie.

Governor Faubus!

Why is he so sick and ridiculous?

He won't permit integrated schools.

Then he's a fool! Boo! Nazi Fascist supremists!

Boo! Ku Klux Klan (with your Jim Crow plan)

 Name me a handful that's ridiculous, Dannie Richmond.

Faubus, Rockefeller, Eisenhower

Why are they so sick and ridiculous?

 Two, four, six, eight:

They brainwash and teach you hate.

H-E-L-L-O, Hello.
March to Montgomery
October 20, 1965: Roy Reed in the NY Times reported that, "an all-white jury dominated by self-proclaimed white supremacists was chosen...for the retrial of Collie Leroy Wilkins, Jr, a Ku Klux Klansman charged with the murder of Viola Liuzzo." (NYT article) (see Oct 22)
Murders of Chaney, Goodman, and Schwerner
October 20, 1967: an all-white jury convicted seven conspirators, including the deputy sheriff, and acquitted eight others. It was the first time a white jury convicted a white official of civil rights killings. For three men, including Edgar Rice Killen, the trial ended in a hung jury, with the jurors deadlocked 11–1 in favor of conviction. The lone holdout said that she could not convict a preacher. The prosecution decided not to retry Killen and he was released. None of the men found guilty would serve more than six years in prison. (BH, see Oct 28; Murders, see Dec 29)
BLACK & SHOT
October 20, 2014: Officer Jason Van Dyke followed in his car 17-year-old McDonald before shooting him 16 times in the middle of Pulaski Road on the Southwest Side. It will be more than a year before the video of the incident is released. (B & S, see Nov 20; Van Dyke, see November 19, 2015)
The Red Scare
October 20, 1947: the House Un-American Activities Committee (HUAC) on this day opened its famous hearings into alleged Communist influence in Hollywood. The hearings began with a series of "friendly" witnesses who argued that there was Communist influence. The "friendly" witnesses included President of Screen Actors Guild and future U.S. President Ronald Reagan, who testified on October 23, 1947. Ayn Rand testified regarding the pro-communist slant of the film Song of Russia. (see Oct 23)
October 20 Music et al
"Monster Mash"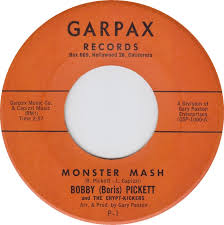 October 20 – November 2, 1962: "Monster Mash" by Bobby "Boris" Pickett and the Crypt-Kickers #1 Billboard Hot 100.
Peter, Paul, and Mary
October 20 – November 30, 1962: Peter, Paul, and Mary's Peter, Paul, and Mary is Billboard's #1 album.
Ken Kesey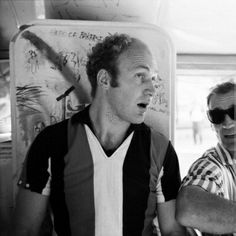 October 20, 1966: Ken Kesey arrested. (NYT article) (see Oct 31)
October 20, 1969: John Lennon and Yoko Ono released their third album, Wedding Album. According to Lennon, It was like our sharing our wedding with whoever wanted to share it with us. We didn't expect a hit record out of it. It was more of a... that's why we called it Wedding Album. You know, people make a wedding album, show it to the relatives when they come round. Well, our relatives are the... what you call fans, or people that follow us outside. So that was our way of letting them join in on the wedding."  Wedding Album commemorated their wedding in Gibraltar on 20 March 1969. Although it was the final installment in their trilogy of avant garde and experimental recordings, the couple continued to document their lives on tape until Lennon's death in 1980. (see Nov 1)
John & Yoko
October 20, 1973: John Lennon filed suit asking the court to force the Immigration and Naturalization Service to produce the records under which deportation decisions were made. (see Oct 29)(NYT article)
Mark David Chapman
October 20, 1980: Mark David Chapman quit his security job and signed out for the last time. Instead of the usual "Chappy" he wrote "John Lennon". Chapman would murder Lennon on December 8th of this year outside his New York City home. (see Nov 17)
October 20 Peace Love Activism
Vietnam
Benjamin Spock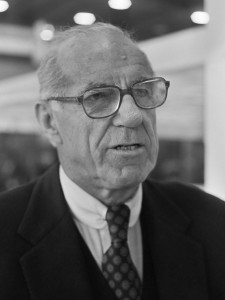 October 20, 1967: Dr Benjamin Spock turned in a briefcase full of what he said were draft cards to officials at the Justice Department building here and later accused one of them of being "derelict in his duty" for not having arrested him. He said he wanted to be arrested in order to precipitate a "moral, legal confrontation" with the Government over the draft. Justice Department officials said later that the briefcase had contained draft cards and other matter. (Vietnam, see Oct 21 -22; DCB, see January 5, 1968)
Watergate Scandal
October 20, 1973: "Saturday Night Massacre". Solicitor General Robert Bork fired Watergate Special Prosecutor Archibald Cox at the direction of President Richard Nixon after Attorney General Elliot Richardson and Assistant Attorney General Ruckelshaus had refused and resigned. (see Oct 20)
Iran hostage crisis
October 20, 1979: the U.S. government allowed the deposed Shah of Iran to travel to New York for medical treatment. (see Nov 4)
US Labor History
October 20, 1980: Presidential candidate Ronald Reagan wrote to PATCO President Robert Poli with this promise: if the union endorsed Reagan, "I will take whatever steps are necessary to provide our air traffic controllers with the most modern equipment available and to adjust staff levels and work days so that they are commensurate with achieving a maximum degree of public safety." He got the endorsement. Nine months after the election (see August 5, 1981) he fired the air traffic controllers for engaging in an illegal walkout over staffing levels and working conditions. (see June 12, 1981)
AIDS
October 20, 2000: Robert D Ray (see August 28, 1987) died. (see July 7 > 12, 2002)
LGBTQ
October 20, 2010: Barack Obama's administration announced it would also appeal the judge's ruling on the constitutionally of Don't ask, don't Tell even though Obama announced earlier in the year that he wished to end the policy. (see Nov 1)
October 20 Peace Love Activism, October 20 Peace Love Activism, October 20 Peace Love Activism, October 20 Peace Love Activism, October 20 Peace Love Activism, October 20 Peace Love Activism, October 20 Peace Love Activism, October 20 Peace Love Activism, 
Please follow and like us: