My Generation Rubber Soul
December 3, 1965
Quite a day for rock history. On December 3, 1965 saw the release of both the Who's My Generation and The Beatles's Rubber Soul.
The albums' arrived before FM rock stations and I for one did not realize the importance of what was happening.  If someone had said that Nicky Hopkins had sat in on The Who's album, I'd have returned a blank look. There was no Rosko on New York's WNEW-FM to guide me. Not yet. In the meantime…
My Generation Rubber Soul
1965
1965 was the beginning of the 60s music that will lead to the Woodstock Music and Art Fair. Bob Dylan has gone electric and he wasn't working on Maggie's farm no more. Bob shared his herbs and spices with the Fab Four (Bob Dylan Introduces the Beatles). Pop musicians were realizing that they can write what they feel, not just what they think you feel. And many musicians followed Dylan's lead and wrote their own songs.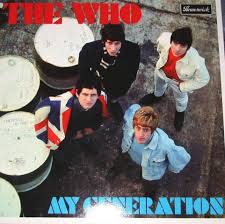 My Generation Rubber Soul
When the Who released their first album on December 3, 1965 (in the UK; the US won't hear it until April). Keith Moon was 19; Pete Townshend 20 ; Roger Daltry and John Entwistle both 21.  According to their site: The Who's debut album was …recorded in short bursts in April, October and November 1965, and for many tracks The Who were joined by Nicky Hopkins on piano. (for more, click through >>> My Generation)
I could give you a video of from the 65 album, but let's jump ahead almost four years to that little field party called the Woodstock Music and Art Fair.
My Generation Rubber Soul
Rubber Soul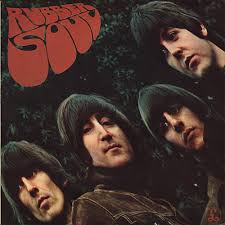 The Beatles were off the road and staying in the studio where they could find solace from fans.  All of Rubber Soul's songs were written after their last tour. The Beatles management knew about Christmas shopping and often released a new album in time for parents to get "that new album."
Nowadays, this might be my favorite of the album. I guess it's the most appropriate for my generation's rubber soul.
My Generation Rubber Soul