Remembering Drummer Phillip Wilson
September 8, 1941 – March 25, 1992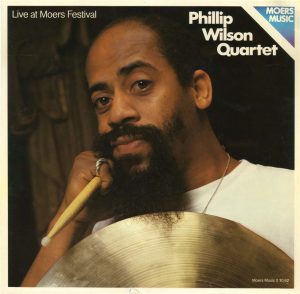 Remembering Drummer Phillip Wilson
From the start…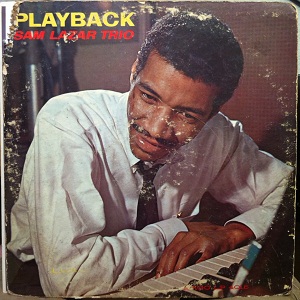 It is interesting how we "discover" a musician only to find that they were far larger and wider than we ever suspected. Think Columbus and his "discovery" of the Americas.
I first saw his name when I started listening to the Paul Butterfield Blues Band, but Phillips was well-established already when he joined Butterfield in 1967.
Wilson had made his recording debut in 1962 on with Sam Lazar on Playback. In the mid-'60s, Wilson became a member of the Art Ensemble of Chicago, an avant-garde jazz group. He cut albums with it as well as the band's co-founder Roscoe Mitchell.
Remembering Drummer Phillip Wilson
Paul Butterfield Blues Band
Joining Paul Butterfield and Gene Dinwiddie in 1967, Wilson soon found himself playing at the first most famous rock festival: the Monterey International Pop Festival.  Though the audience and resulting movie gave Jimi Hendrix, Janis Joplin, and the Who the stellar ovations, Paul Butterfield Blues Band garnered recognition as well.
Phillip Wilson was also with the band when it played early that august sunny Sunday morning in Bethel, NY just before Sha Na Na and Jimi Hendrix. One of the songs featured was Wilson's "Love March."
Remembering Drummer Phillip Wilson
Post Woodstock…
Wilson remained with the Butterfield until the early '70s. From there he always remained active as a player, a producer, a composer, and occasional vocalist with:
Anthony Braxton

Full Moon

Julius Hemphill

Lightin' rod

Roscoe Mitchell

David Murry

Hamiet Bluiett

INTERface

Martha and Fontella Bass

Lester Bowie

Peter Khuh

James Newton

Elliot Sharp

Bill Lasell

The Last Poets

Deadline

Soren Anders

Frank Lowe

Blues Brass Connection

The Rance Allen Group

Art Ensemble of Chicago

Paul Zauner's Blue Brass
Remembering Drummer Phillip Wilson
Dogon A.D.
In 1972, Wilson was part of band that Julius Hemphill had for the Dogon A.D. album.
In a Do the Math article, David Sanborne said of Wilson: Wilson is one of the ultimate insider's insiders, a brilliant force of possibly unprecedented range, unknown to many despite playing with the Paul Butterfield Blues Band (including at Woodstock, where they played the Wilson composition "Love March") and contributing one the most important drum performances to the avant jazz canon on Julius Hemphill's Dogon A.D.
Remembering Drummer Phillip Wilson
Phillip Wilson Project
He also released a few of his own albums including The Phillip Wilson Project.

Remembering Drummer Phillip Wilson
 Untimely death
Wilson was still actively pursuing his musical career when he was murdered on March 25, 1992.
Marvin Slater was convicted 1997 and sentenced to 33 1/3 years in  prison.
Slater appealed the conviction and on  January 11, 2000, the Appellate Division of the Supreme Court of New York, First Department upheld the verdict.
The Court said in part, "The verdict was based on legally sufficient evidence and was not against the weight of the evidence. We see no reason to disturb the jury's determinations concerning credibility."
Remembering Drummer Phillip Wilson