Zig Zag Zouave
The Times They Have A'Changed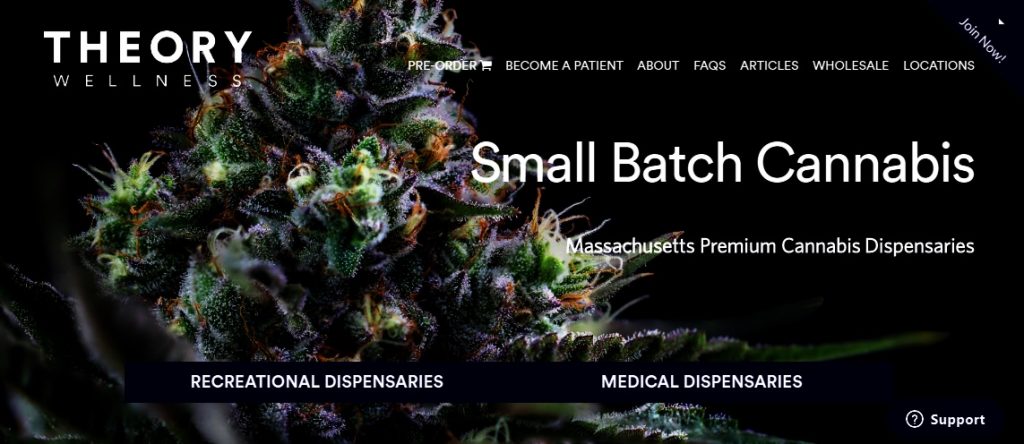 Boomers grew up at a time of furtive quests for weed. Who might have it? How much was it? How good was it? How safe was it to buy from them? Seeds and stems?
Since 2012, 19 states and Washington, DC, have legalized marijuana for adults over the age of 21. And 38 states and DC have legalized medical marijuana — meaning that a majority of Americans  have access to cannabis, whether medically or recreationally.
So for a Boomer walking into a legal dispensary, whether for  recreational cannabis or, prescription in hand, for their medicinal use,  it is a bit otherworldly and even overwhelming. Flower? Pre-Roll? Vaporizer? Concentration? Edibles? Topicals. Tinctures? Sativa? Indica? Hybrid? CBD? THC percent?
A deliberately unnamed acquaintance found himself in such a situation when visiting Washington State. Could all these choices actually  be legal? Yes they were, but that same acquaintance found those "other" states, specifically Wyoming in this case, have discovered a very lucrative source of income by pulling over, charging with intent to distribute, jailing, requiring extended court visits, and probation.
Zig Zag Zouave
An Old Story
Humans have inhaled smoke likely as long as they have sat around fires. Archaeological evidence suggests that that could be as far back as 2 million years ago.
Much later, but still a long time ago (at least 7,000 years ago), humans used smoke culturally, such as burning incense and later deliberately inhaling smoke,
Tubes of some tipe (a "pipe") were likely the first delivery system. The first rolled item was cigar-like, a wrapped tube of the substance to be burned.
Zig Zag Zouave
Paper Wrapping
When Europeans brought back tobacco from the Americas, they began to use "paper" to wrap shredded tobacco.  The Spanish used the term papelate. The French came up with the term cigarette. The English adopted that term.
Zig Zag Zouave
Siege of Sevastopol
The siege of Sevastopol lasted from October 1854 until September 1855. The siege was during the Crimean War–think  Alfred, Lord Tennyson's poem "The Charge of the Light Brigade"
The French soldier was known as a Zouave (originally, Berber volunteers from the Zwawa group of tribes in Algeria). The story goes that during the siege, a stray bullet broke the pipe of a Zouave. He had the novel idea to roll his tobacco in a piece of paper torn from his bag of gunpowder.
Zig Zag Zouave
Braunstein Freres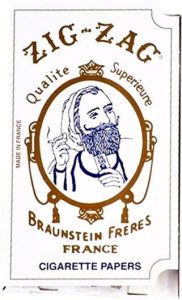 In Paris in 1879 Maurice and Jacques Braunstein set up a business making fine paper into cigarette booklets. Due to its success the Braunstein brothers built their first paper factory in 1892.
Two years later the brothers invented the manufacturing process of interleaving. This  process allowed the next paper within the booklet to be dragged out replacing the previous paper every time a new paper was withdrawn.
The brothers noticed that the process of interleaving shapes the papers into a ZZ and in 1900 they created brand name Zig Zag. In 1900 was first year that the apparition of Pierre or Boris or le zouave as he is vicariously known in different parts of the world, first appeared on the cover of the Zig Zag booklets. [From the cigpapers.co.uk site]
The term zig-zag was not a new term.
Zig Zag Zouave
American Cowboy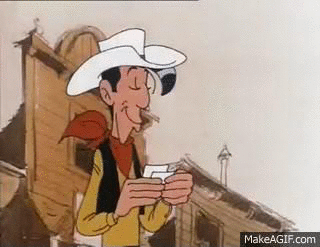 For the kid Boomer, the idea of hand rolling brought to mind the cowboy at the end of the day after his dinner of beans. Perhaps that was part of the allure of rolling one's own weed, though there wasn't much choice if no pipe was available. Baking took too long.
Some became justifiably admired for their rolling skills…"Let Mickey do it!" Some cheated and bought a rolling machine.
Zig Zag Zouave
1960s
In any case, Zig Zag papers in general and their logo in particular became part of the 1960's counterculture.  And coming under the category of "good artists borrow, great artists steal," Stanley Mouse and Alton Kelley–simply Mouse and Kelley–included the the Zouave as part of a poster for an Avalon Ballroom concert with Big Brother and the Holding Company.  Not sure if you can read it, but at the bottom of the poster it reads:  What you don't know about copying and duplicating won't hurt you.
Ah the 60s.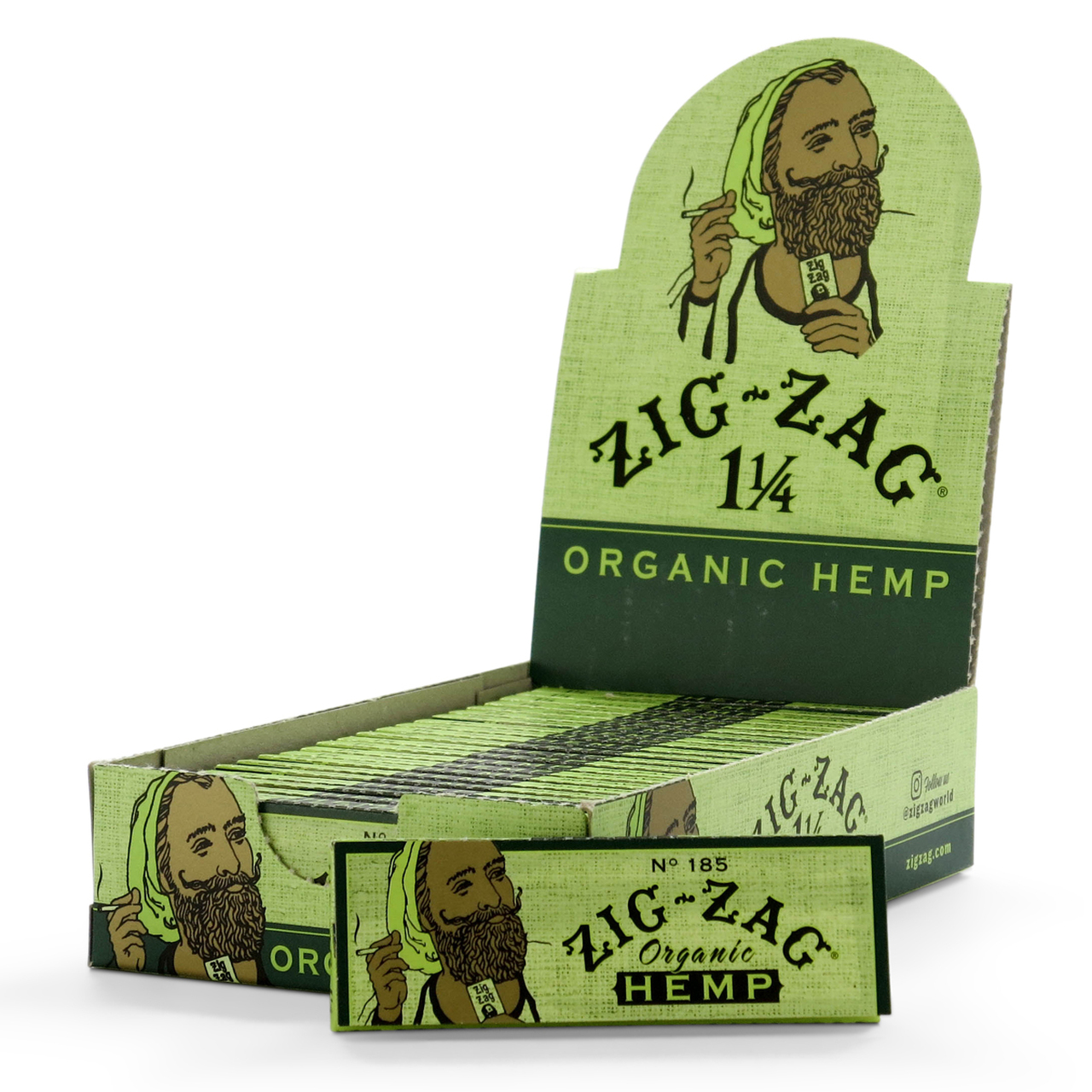 In 2018, Zig Zag introduced Organic Hemp Rolling Papers and Ultra-Thin Paper Cones.
Ah the 20s.
Zig Zag Zouave