Grease Bassist Alan Spenner
May 7, 1948 –  August 11, 1991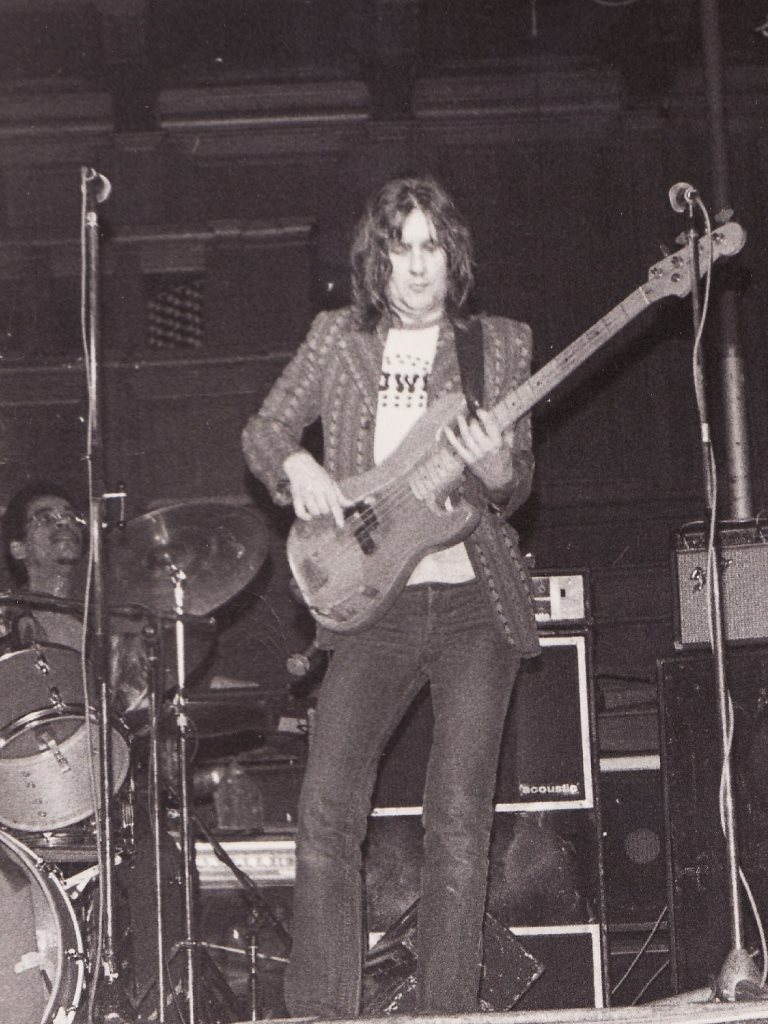 Grease Bassist Alan Spenner
Guitar Gift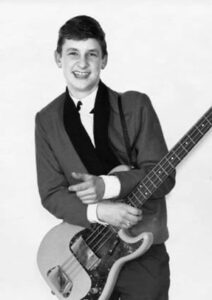 Bruce Eders AllMusic.com biography of Alan Spenner begins this way: Alan Spenner was a bassist whose career across a 25-year period put him in the center of some of the most popular and critically acclaimed music acts and recordings to come out of England. 
Like many musicians whether having a very famous moment or period or not, Alan Spenner played with a lot of people, but first he had to be born.
That was done in Dalston in East London.  His dad gave a guitar to him to keep him out of trouble. Later Alan decided to play bass.
Grease Bassist Alan Spenner
Wynder K Frog
His first love was blues and his first main band was Wynder K Frog, a blues-jazz band that included future Grease drummer Bruce Rowland. The band released two albums before splitting up in 1969.
Grease Bassist Alan Spenner
Grease Band > Spooky Tooth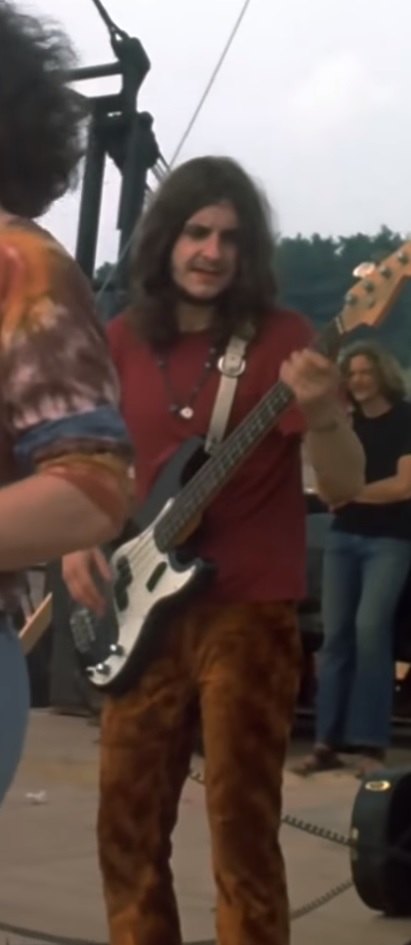 His second band was the Grease Band. Chris Stainton had been the band's bassist, but he switched to keyboard. They became Joe Cocker's backup.
Joe Cocker and the Grease Band did not last long (personal and management issues). Alan and Grease guitarist Henry McCullough joined Spooky Tooth. The band released the Last Puff album while he was with them, but the Grease Band reformed (minus Cocker) and he left Spooky Tooth.
Grease Bassist Alan Spenner
Jesus Christ Superstar
The Grease Band's first job was to be the main band for the studio recording of Andrew Lloyd Webber's and Tim Rice's Jesus Christ Superstar.
Despite the fame of other contemporary bassists such as John Entwistle, Jack Bruce, and Paul McCartney, Spenner was well respected and his performance on "What's the Buzz"  inspired many young bassist.
Besides Cocker, Spenner played with many other well-known known rock musicians:  Alvin Lee, Paul Kossoff of Free, Donovan, and Ted Nugent.  Sometimes he was with other Grease members, other times not.
Grease Bassist Alan Spenner
Kokomo
While still doing such session work,  Spenner formed Kokomo, in 1975. Dave Thompson writes: Following in the footsteps of Gonzalez and the Average White Band, but frequently out-performing either of those acts, Kokomo has been described as the most authentic, and certainly the most traditional, funk band Britain produced during the 1970s. Whereas other acts of their ilk seemed more concerned with echoing the precision and musicianship of the best American performers, Kokomo were more concerned with the actual feel of the music, a distinction which was not lost on either critics or audiences.
Grease Bassist Alan Spenner
Even more
While still with Kokomo, Spenner continue to play with other musicians and bands such as Brian Ferry, Steve Winwood, Whitesnake, Fairport Convention, and Roxy Music.
He played on all the following Roxy Music albums:  Manifesto (1979), Flesh + Blood (1980),  Avalon, (1982),  The High Road (1983), and Heart Still Beating (1990).
When Roxy Music was inducted into the Rock and roll Hall of Fame in  2019, Bryan Ferry included Alan in his thanks.
Unfortunately, Alan had died of a heart attack in 1991 at the age of 43.  A 1993 Chicago Tribune article quoted Ferry, "He lived very hard, Alan, and he had problem asthma. He played right from the heart."
According to the peoplepill site: Spenner typically played Fender Precision, Fender Precision Fretless and Wal electric basses through an Ampeg amplification system. His Wal bass was a 78 JG Series that, coupled with his playing style, provided a signature sound heard on many Roxy Music songs, such as "Same Old Scene" and "Avalon".
Grease Bassist Alan Spenner