Beatle Geoff Emerick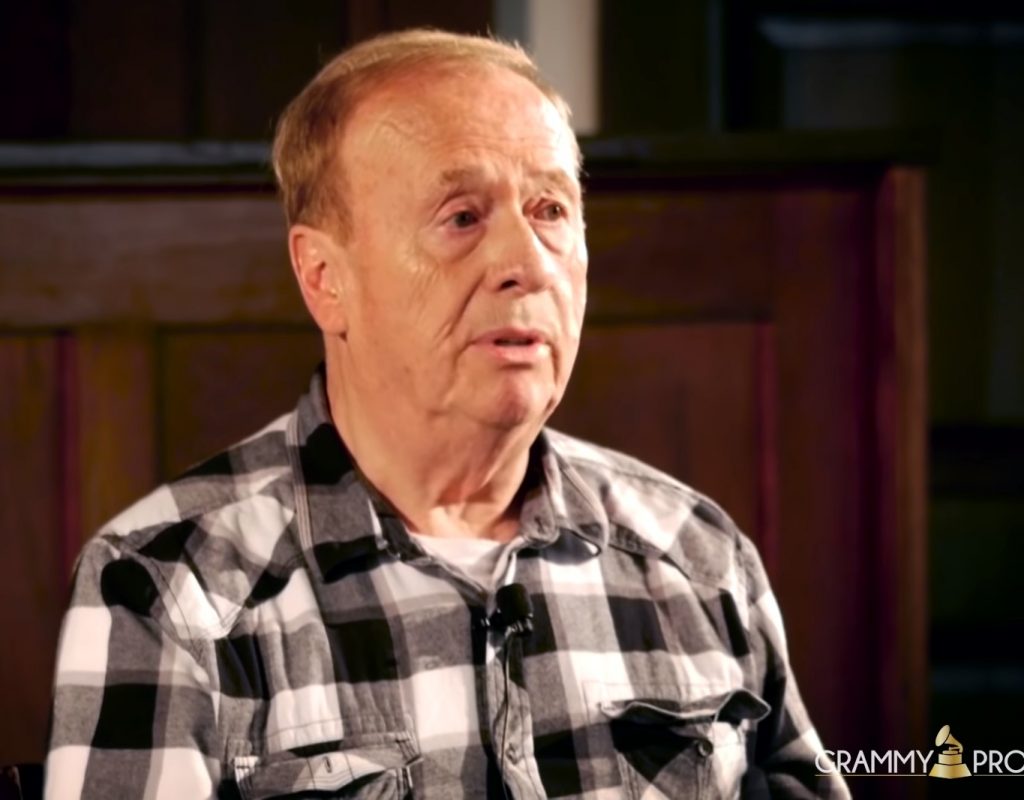 5 December 1945 – 2 October 2018
When it comes to the most important people who occupied the Beatles inner circle for music, the obvious choices are Brian Epstein, their manager, and George Martin, their producer. Some would add Billy Preston.
Beatle Geoff Emerick
What were you doing at 16?
Geoff Emerick was born in London. His father was a butcher, his mother a homemaker.
From the NY Times: As he grew older he became interested in the electronics behind the record player and radio he listened to, and as a teenager he made a fateful trip to an annual trade show where the latest technology was on display.
The BBC was doing a live orchestral broadcast, and young Geoff was particularly fascinated by the fellow at the mysterious console who was turning knobs and dials — the sound engineer, he would come to learn. He would soon tell his school guidance counselor that he was interested in a job in that field; it was the counselor who first heard about the job opening at EMI.
He did apply.  He did get it. He was 16 and it was September 2, 1962.
Two  days later, the Beatles came to EMI Studios for their second recording session. Wanting to learn the ropes, Emerick sat in to watch them  recording How Do You Do It and Love Me Do.
Beatle Geoff Emerick
What Were You Doing at 17?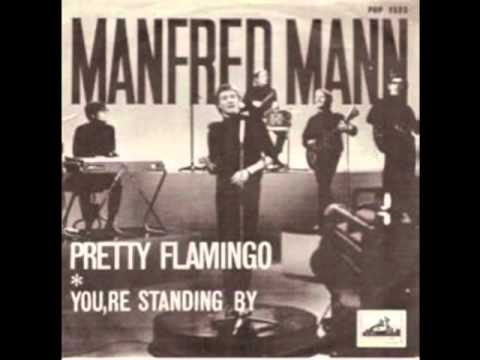 He first worked with the group on 20 February 1963, when he was tape operator on an overdub session for 'Misery' and 'Baby It's You'.  Emerick worked as an assistant engineer under Norman Smith on several of the Beatles' early recordings, including "She Loves You" [1 July 1963] and "I Want to Hold Your Hand" [17 October 1963] .
From early in 1964, his involvement with the band was limited due to his training program at EMI, He progressed to lacquer cutter, mastering engineer and then balance (or recording) engineer.
During that time, he helped record other artists for the label, including Judy Garland, and assisted at the EMI artist test of the Hollies.
 After working his way up to the recording engineer's position, Emerick engineered the 1966 Manfred Mann #1 UK single "Pretty Flamingo."
Beatle Geoff Emerick
Sound vs Sound
When it comes to the Beatles' sound, producer George Martin receives, as he should, lauded credit, but it was the engineer who often had to realize the sound that the Beatles themselves or Martin had in their heads. The Beatles played, of course, but the engineer was mostly responsible for capturing, recording, balancing, mixing, arranging, and putting together the actual songs.
Who set up the mics? The sound engineer. Who had to find the equipment or make the equipment that the Beatles were looking for? The sound engineer. How do you make a guitar not sound like a guitar? The sound engineer.
Keep in mind that while 1966 recording technology may have had advancements over the previous decade, a four-track machine was as advanced as it got.
Beatle Geoff Emerick
And What Were You Doing at 20?
It was early April, 1966. Geoff Emerick recalls, "The studio manager called me to his office and asked whether I'd like to be The Beatles' engineer. That took me a little bit by surprise! In fact it terrified me. I remember playing a game in my head, eeny meeny miney mo, shall I say yes, shall I say no? The responsibility was enormous but I said yes, thinking that I'd accept the blows as they came." [from The Complete Beatles Recording Sessions, by Mark Lewisohn]
Those of us who grew up with 45s and then moved to albums know that we have a sound memory of the next track as the present track winds down. Of course, bands did not record the album's track in that order.
Beatle Geoff Emerick
Mark I
April 6, 1966. The session took place in studio three at EMI Studios, Abbey Road, and lasted from 8 pm-1: 15 AM. At this time the song had the working title Mark I. It sounded little like it's final version.
As they had used one of Ringo's sayings for A Hard Day's Night, John would do the same with Mark I. It became, appropriately for Emerick, Tomorrow Never Knows.
After recording the rhythm track, Lennon added his lead vocals, which were fed through a Hammond organ's Leslie speaker during the second half.  Lennon wanted something different. Emerick found out how.
It meant actually breaking into the circuitry. I remember the surprise on our faces when the voice came out of the speaker. It was just one of sheer amazement. After that they wanted everything shoved through the Leslie: pianos, guitars, drums, vocals, you name it! [ibid]
Beatle Geoff Emerick
Sgt Peppers Lonely Hearts Club Band
By Sgt Peppers, the Beatles were looking to experiment with sound even more and Emerick was up to the task.  Among his many contributions, he created the carnival-like sounds in Being for the Benefit of Mr Kite,  the soundscape of Lucy In the Sky with Diamonds, and the Beatle masterpiece, A Day in the Life [eg, a wind up clock inside the piano].
He received his first Grammy award–Best Engineered Album, Non-Classical–for his work on Peppers. .
Beatle Geoff Emerick
Goodbye Hello
Although his part in the Beatle sound was important, by 1968 their studio bickering pushed him away from them.  He quit working with them on 16 July, while the group were recording 'Cry Baby Cry'.
I lost interest in the White Album because they were really arguing amongst themselves and swearing at each other. The expletives were really flying. There was one instance just before I left when they were doing 'Ob-La-Di, Ob-La-Da' for the umpteenth time. Paul was re-recording the vocal again and George Martin made some remark about how he should be lilting onto the half-beat or whatever and Paul, in no refined way, said something to the effect of 'Well you come down and sing it'. I said to George 'Look, I've had enough. I want to leave. I don't want to know any more.' George said 'Well, leave at the end of the week' – I think it was a Monday or Tuesday – but I said 'No, I want to leave now, this very minute, and that was it. 
[Ibid]
Beatle Geoff Emerick
Not Quite Quitting
But like Al Pacino's Michael Corleone's character in The Godfather, Emrick did not stay away completely.
He mixed songs for the Yellow Submarine album, engineered a session for 'The Ballad Of John And Yoko' and returned full-time in July, 1969 while the group were making Abbey Road.
I started working with them again at Paul McCartney's request, just a week after I had left EMI to run Apple Studios. I went back to Abbey Road as the first freelance engineer that had walked in the building. [Ibid]
Geoff Emerick.
He received his second Grammy Award (same category) for his work on Abbey Road.
Beatle Geoff Emerick
Post Beatles
After The Beatles split up, Emerick worked with artists including Paul McCartney, Judy Garland, Elvis Costello, Art Garfunkel, Cheap Trick, Split Enz and Jeff Beck.
His work on McCartney's Band On The Run album won him his third Grammy.
In 1984 he moved to the United States and lived in Los Angeles. In 2003 he received his fourth Grammy: Lifetime Technical Achievement [link to acceptance speech]
Emerick died on 2 October 2018 following a heart attack.
The inspiration for this post came Episode #10: Geoff Emerick-Channeling The Beatles Creativity,  of The Beatles Naked, an amazing and excellent podcast hosted by Richard Buskin and Erik Taros.
Beatle Geoff Emerick