Photographer Baron Wolman
June 25, 1937 – November 2, 2020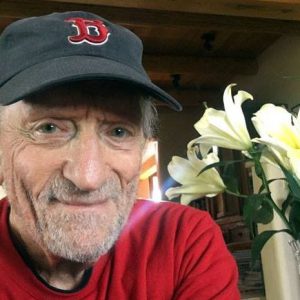 Being in the right place at the right time is luck. Being talented and in the right place at the right time is fortune.
Baron Wolman was the very talented photographer whose pictures help us know American life far better than had he not taken them.
Photographer Baron Wolman
Rolling Stone magazine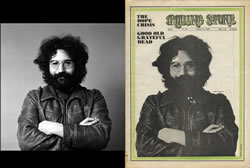 After getting a taste of photography while in the Army, Wolman lived in (the right place) San Francisco. Wolman was no Boomer (he was born in 1937), but Jann Wenner was when the two met in April 1967.
The 21-year-old Wenner wanted Wolman to be the photographer for a rock music magazine Wenner had in mind. Wolman said he'd work for free if he could keep ownership of his pictures. A wise quid pro quo.
Cover after cover
Rolling Stone magazine would not have been the same without Wolman's pictures.
Baron was Rolling Stone's photographer from 1967 to 1970, a  short time, but perhaps no better stretch to be a part of the scene Rolling Stone wanted to cover. He says that he "shot his best stuff in '68 and '69…those were the halcyon days."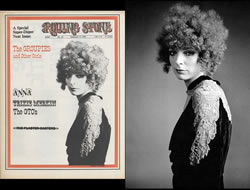 His photos graced cover after cover of the magazine revealing the famous, the emerging, and behind the scene.
Woodstock Music and Art Fair
He photographed, not surprisingly, the Woodstock Music and Art Fair and those photos are perhaps the best of any taken there. While shooting Santana that hot Saturday afternoon, Bill Graham took Wolman's camera to shoot a picture of Baron. No selfies then.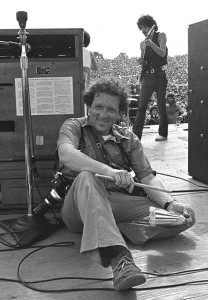 Photographer Baron Wolman
"True fashion starts on the street"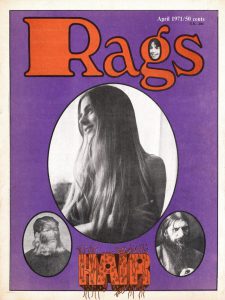 After Rolling Stone, Baron Wolman changed direction slightly and started to concentrate on fashion with his Rags magazine. As many knew, fashion trends often begin outside of actual fashion studios when someone decides that "others may think this combination odd, but it looks good" and a year later models are walking the runways with it.
Photographer Baron Wolman
Embedded photographer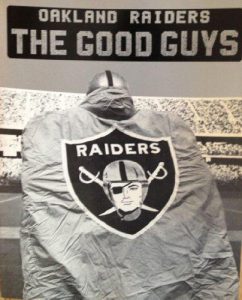 He followed the Oakland Raiders in 1974 and produced Oakland Raiders: The Good Guys.
Learning to fly
Wolman learned to fly and took pictures of California from his plane ( California From the Air: The Golden Coast (1981)) or pictures of Israel (The Holy Land: Israel From the Air (1987))
Santa Fe/Passing
Wolman settled  in Sante Fe, New Mexico and continued to photograph and be a beacon of light both toward the future and from the past. He regularly posted on his musings and observations on his Facebook page as well as Instagram.
On October 4, 2020 he posted "Sad to say I'm now in the final sprint to the end. I go forward with a huge amount of gratitude for the many blessings bestowed upon me (family, friends, travels and more), with no regrets and appreciation for how my photographs — my life's work — have been received."
Less than a month later, his rep, Dianne Duenzl, announced his death: "It is with a sad heart that we announce the passing of Baron Wolman on November 2, 2020. Baron died peacefully at the age of 83, after a battle with ALS. Baron's pictures gave us a rare, comprehensive, and accurate reflection of that time executed by a gifted artist whose visual intelligence is unsurpassed." [Rolling Stone obit]
Photographer Baron Wolman