Woodstock Ventures John Roberts
Remembering and appreciating him on his birthday
January 26, 1945 – October 27, 2001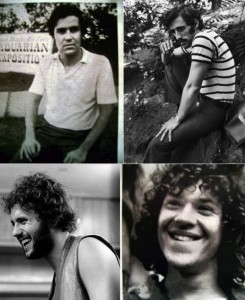 E pluribus unum
Each of the four Woodstock Ventures partners contributed to the Woodstock Music and Art Fair and it would be silly to say any one of them meant more than any other, but I think it is fair to say that the idea, however great, would never have gotten off the ground if not for the financial backing, patience, and endurance of John Roberts.
It may be a stereotype, but the personalities of each Woodstock Venture partner was predictable. Michael Lang and Artie Kornfeld, the originators and instigators of the event, are best described as hippies and idealists. Lang in particular. 
Joel Rosenman and John Roberts were the business guys in business suits whose business acumen helped navigate the venture through the choppy cultural waters of the late 1960s.
John Roberts, in particular.
Woodstock Ventures John Roberts
John Roberts
John Roberts was a nephew in the Block Pharmaceutical family. Alexander Block had founded the company in 1907. In 1969 John Roberts was 24 and had recently graduated from the University of Pennsylvania and with friend Joel Rosenman delved into writing for TV. They wanted to pitch the idea of two young men with money looking to make a TV program. 
To get ideas, they placed a newspaper ad in the Wall Street Journal which read, that they were "young men with unlimited capital." Though they received thousands or responses, the TV idea died.
Instead, Roberts and Rosenman went into business with a recording studio in Manhattan, Mediasound. Since Lang and Kornfeld's original idea was to build a recording studio in the town of Woodstock, NY, Fortune and fortuitousness brought the four together.
Woodstock Ventures John Roberts
Woodstock Ventures
The four formed Woodstock Ventures and they would ("they" is a funny word to use here) finance the project with profits (another funny word in retrospect) from a festival with an inheritance John Roberts had just received from the Block fortune.
The Woodstock Music and Art Fair story is John's and it is not John's. The vision and thrust was Lang's. John Robert's patience, persistence, and, obviously, money made the idea a reality despite huge initial losses.
After the event, it was John's family who strongly recommended that John buy out Lang and Kornfeld from Ventures and also to sell the movie and music rights to Warner Brothers to begin to recoup those huge losses.
It was not until a dozen years later that the still extant Woodstock Ventures made its money back. By that point, Lang had gotten back into the company and remains there, with Joel Rosenman, and the Roberts family to this day.
Woodstock Ventures John Roberts
Legacy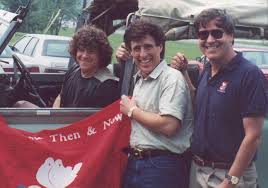 John Roberts died from cancer on October 27, 2001.
Ben Sisario wrote in the New York Times: Even as a producer of Woodstock '94, Mr. Roberts made it clear that his interests were in maintaining the peaceful legacy of Woodstock rather than in making money, said John Scher, another producer. "John was a smart businessman,'' Mr. Scher said, "but he had a lot of heart."
Thank you John
Woodstock Ventures John Roberts
Please read more in the comment below.