Dick Summer re Alison Steele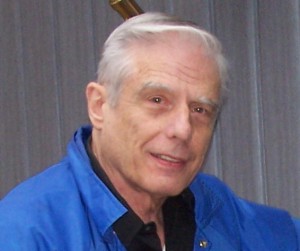 Yesterday's post on WNEW-FM DJ Alison Steele got a great response. Ex WNEW DJ Dick Summer contacted me about his thoughts on Alison.
Dick Summer re Alison Steele
Dick Summer
To give you an idea about Dick Summer, let me quote from the Grubstreet magazine: Summer fit well among giants. His warmth, sensitivity and style matched "Wolfman Jack." He balanced the raucous "Cousin Brucie." His intelligence complimented Carl de Suze. His subtle mischievousness laid way for the lampooning Don Imus. He and Alison Steele, the Nightbird, were late-night poets, who set listeners free and aloft.
The sum all others and more, Dick Summer stands tallest. He's as smooth as Larry "Superjock" Lujack or Sonny Fox. He's as off-the-wall as Dale Dorman or Soupy Sales. As cerebral as Steve Allen, Dick Summer is cleverer. He offered Shrewsbury crumbs or a scoop of peanut butter to contest winners.
Dick Summer re Alison Steele
Summers' words
And what did he have to say about Alison Steele? 
Allison Steele called herself The Night Bird. Allison did overnights when I did mornings on WNEW-FM. She looked just like she sounded: smoky, smooth, and sexy…. She had a wicked, slow smile and a big, soft, gentle heart….  (the quote is also from Dick Summer's great read called Staying Happy, Healthy, and Hot)
The forward to the book reads: A late August night, and you're sitting alone on the stoop in tee shirt and jeans. A bottle of Nedick's orange sweats at your side, and the Philco radio in the windowsill plays Sarah Vaughan so softly it stirs a warm breeze as the prettiest girl in the world turns the corner. Neighborhood kids in black sneakers run past her along the sidewalk chasing fireflies, while the guy across the street sprays a hose along the fins on his '57 Chevy. He turns, as you do, to watch the prettiest girl in the world walk slowly through the night air, her summer dress swishing against bare legs, her hair flowing like the waves at Coney Island.
While that might not exactly describe each of our teenage lives (I sat on a Jersey stoop and could hear Palisades Amusement Park's Cyclone), it has enough components to keep us reading. I suggest you do, too.
Thanks again to Dick Summer.
To find out more about Dick Summer today, check out his siteDick
Dick Summer re Alison Steele