Singer Songwriter Melanie Ann Safka
or as we all know simply her as…
Melanie
Happy birthday to you!
born February  3, 1947
Melanie Safka was born and raised in the Astoria neighborhood of Queens, New York City.
She loved performing music from childhood and eventually, as so many others had, found herself in Greenwich Village and its folk scene.
She signed with Buddah Records and in 1968 released her first album, "Born to Be." From it, she had the hit single Bobo's Party. It was #1 on French charts.
Singer Songwriter Melanie Ann Safka
Her name (just Melanie, of course) came to prominence after her Woodstock Music and Art Fair's performance. The event inspired her to write  "Lay Down (Candles in the Rain)" because of the many lighter, matches, and candles the crowd there used during her nighttime set.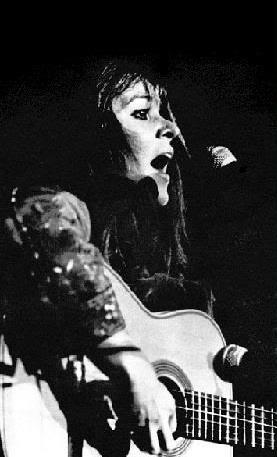 Singer Songwriter Melanie Ann Safka
Melanie performing "Birthday of the Sun" at Woodstock. This video was taken from a laser disk of "Woodstock: The Lost Performances", which is now out of publication. In the closing credits, Melanie is listed as "Melanie Schekeryk" (her married name).
Singer Songwriter Melanie Ann Safka
Even though Woodstock brought her a measure of fame, Melanie never became famous outside her large circle of loving fans. In 1976 she played at the Bottom Line in New York and New York Times music critic headline said: Melanie Is a Complete Delight at Bottom Line. The lead sentence stated that:  Melanie is now 29 years old, and she's been around since before Woodstock. She has her fans, but she is hardly a big star; for most rock enthusiasts. (NYT article)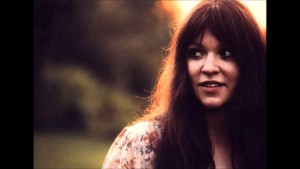 Singer Songwriter Melanie Ann Safka
Melanie continues her career as a musician. She's released dozens of albums and compilations and singles.
Her site talks about her upcoming dates: "An Evening with Melanie is an unforgettable night of songs and stories from the incredible career of the artist who became known as "The Female Bob Dylan".  Accompanied by her son Beau-Jarred, a talented multi-instrumentalist and vocalist in his own right, the show is a musical journey from that momentous day in the summer of 1969, to the present.
Keep the Dream Flowing
In July 2023, Keep the Dream Flowing, the anything-Woostock-related podcast, issued it's interview with Melanie.
The conversation includes…
how she had run away to California before finishing high school
how just before Woodstock, she was in England with her husband working on a soundtrack
how her Mom picked her up at the airport
how she didn't have any official credentials at Woodstock
that she thought she'd go on after Richie Havens
that she had an out-of-body experience as she got on stage at Woodstock
a year later at the cancelled Powder Ridge festival, she was the only performer to show up and still perform.
And much more.
Click on this link for it.
Another reference >>> WoodsTALK
Singer Songwriter Melanie Ann Safka