Paul Linda Uncle Albert Admiral Halsey
Released  2 August 1971 as Apple 1837
Billboard #1 September 4, 1971
Beatles Kaput
On September 20, 1969 John Lennon had told Ringo, George, and Paul that he was leaving the Beatles. The news was not for public knowledge, but on April 10, 1970 Paul did go public with a newspaper interview. It happened to be just 10 days before the release of his first solo album and an angry John Lennon felt it was more a publicity stunt than an official announcement. When asked if Paul had quit, John replied, "He didn't quit. I sacked him."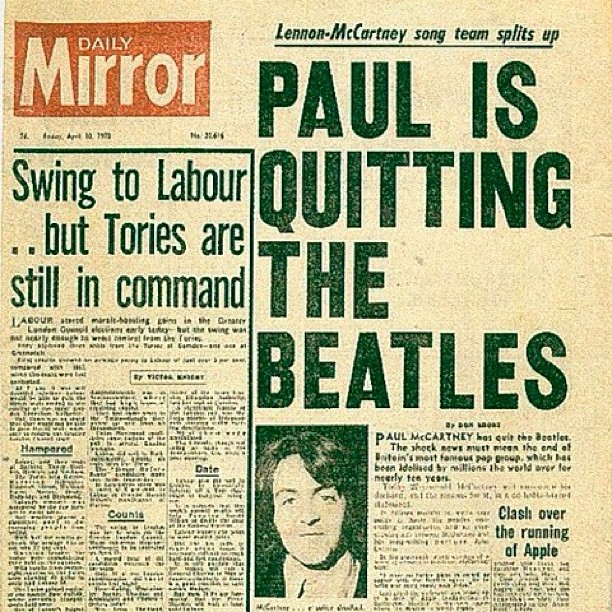 Paul Linda Uncle Albert Admiral Halsey
Ram
On 17 May 1971, Paul (and Linda) released a second album: Ram.
Paul Linda Uncle Albert Admiral Halsey
Uncle Albert Admiral Halsey
Uncle Albert/Admiral Halsey came from the Ram album. Apple released it only in the United States and  it became the first US solo #1 for McCartney.
The Uncle Albert of the title was an actual uncle of Paul's. Albert Kendall married Paul's father's sister Milly. Admiral Halsey simply refers to the actual American Admiral William "Bull" Halsey.
Like the end of the Beatle album Abbey Road with its several songs woven into a medley, "Uncle Albert/Admiral Halsey" does the same thing with 12 distinct parts, some of which repeat during the course of the song.
McCartney recorded the song in New York City with the following personnel:
Paul — lead, harmony & backing vocals, piano, bass

Linda — harmony and backing vocals

David Spinozza — guitar

Hugh McCracken — guitar

Denny Seiwell — drums

Marvin Stamm — flugelhorn

New York Philharmonic
Paul Linda Uncle Albert Admiral Halsey
George Martin
George Martin arranged the Philharmonic, but the album did not credit his contribution. In fact it was unknown by the general public for nearly 30 years. His score sheets for the orchestral arrangement mistakenly bore the title Uncle Arthur.
Paul Linda Uncle Albert Admiral Halsey