November 27 Peace Love Activism
The Red Scare, McCarthyism, and the Cold War
November 27, 1954: after 44 months in prison, former government official Alger Hiss was released and proclaimed once again that he was innocent of the charges that led to his incarceration. Upon his release, Hiss immediately declared that he wished to "reassert my complete innocence of the charges that were brought against me by Whittaker Chambers." He claimed that his conviction was the result of the "fear and hysteria of the times," and stated that he was going to "resume my efforts to dispel the deception that has been foisted on the American people." He was confident that such efforts would "vindicate my name."
MARTIN LUTHER KING, JR
November 27, 1962: speaking in Rocky Mount, North Carolina, the Rev. Martin Luther King Jr. gave a speech using the "I Have a Dream" construction, nine months before his famous speech at the March on Washington on August 28, 1963. (King is also said to have used the phrase even earlier, including a speech in Albany, Georgia, on November 16, but the Rocky Mount speech is the earliest known transcription.) The Rocky Mount Evening Telegram's account of the speech did not mention "I Have a Dream"; it quoted King as saying: "Old Man Segregation is on his death bed. The only thing now is how costly the South will make his funeral."
Vietnam protest
November 27, 1965: tens of thousands of Vietnam War protesters picket the White House, then march on the Washington Monument. The Pentagon informed President Johnson that if General Westmoreland was to conduct the major sweep operations necessary to destroy enemy forces during the coming year, U.S. troop strength should be increased from 120,000 to 400,000 men.
Watergate Scandal
November 27, 1973: the US Senate voted 92–3 to confirm Gerald Ford as Vice President.
LGBTQ
November 27, 1978: former Board of Supervisors member Dan White murdered Mayor George Moscone and Supervisor Harvey Milk at City Hall in San Francisco, California. White, who stormed into San Francisco's government offices with a .38 revolver, had reportedly been angry about Moscone's decision not to reappoint him to the city board. Firing upon the mayor first, White then reloaded his pistol and turned his gun on his rival Milk, who was one of the nation's first openly gay politicians and a much-admired activist in San Francisco.

November 27, 2013: Cleopatra De Leon and Nicole Dimetman (who were legally married in Massachusetts in 2009 and had a son together) and  Victor Holmes and Mark Phariss of Plano, TX, who had been together 16 years, wanted to marry in Texas. Both same-sex couples challenged Texas' constitutional ban on gay marriage in a San Antonio federal court.

                In court papers, the couples said the Texas ban violates their right to get married and to enjoy the legal benefits or marriage. They argued a recent U.S. Supreme Court decision overturning the federal Defense of Marriage Act suggests that bans on same-sex marriage violate the federal constitution and they want the judge to issue an injunction against enforcing the Texas law.

                Texas Attorney General Greg Abbott pledged to defend the law, which was overwhelmingly approved by voters in 2005.
Iraq War II
November 27, 2008: Iraq's parliament approved a pact requiring all U.S. troops to be out of the country by January 1, 2012. 
Feminism
November 27, 2012: the American Civil Liberties Union announced that it was suing the Department of Defense to lift immediately all restrictions on women serving in combat units. The military did not allow women to serve in ground combat units, such as infantry, artillery, armor or as special operations commandos, but recent wars without clear front lines have frequently pushed women assigned to support roles directly into the fighting.
Malala Yousafzai
November 27, 2012: the Pakistani Taliban claimed responsibility for a failed attempt to bomb the car of television anchor Hamid Mir, whom the militant group had earlier threatened because of his reporting on the shooting of schoolgirl Malala Yousafzai. A Taliban spokesman told reporters that Mir had been following a secular agenda and warned the group would target others like him. Police had defused a bomb found under Mir's car Monday in Islamabad after a neighbor reportedly spotted the device.
ADA
November 27, 2012: the New York City Council approved a measure to improve access to taxis for the visually impaired. The council voted unanimously to require that the taxi payment technology include an auditory component. That way, visually impaired passengers will hear their fare from a machine, rather than simply taking the driver's word for it. The equipment will also tell passengers how to pay with a credit card if they wish to do so.
November 27
STAND YOUR GROUND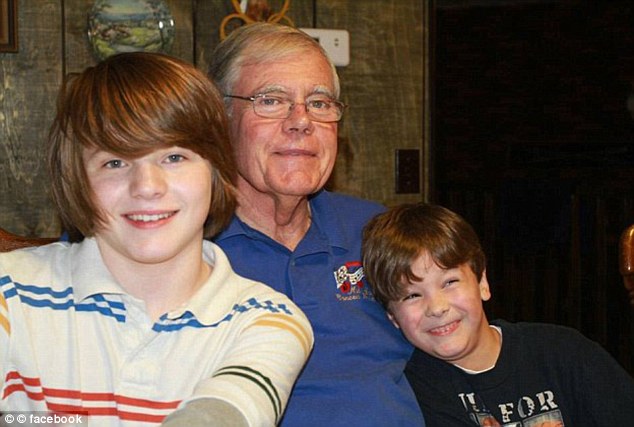 November 27, 2013: homeowner 34-year-old Joe Hendrix shot and killed 72-year-old Ronald Westbrook, an Air Force veteran with advanced Alzheimer's, after Westbrook  rang Hendrix's doorbell and tried to turn the handle on the door.

Hendrix confronted Westbrook and when Westbrook, who was practically mute from the Alzheimer's, didn't respond to Hendrix's commands, the homeowner fired four shots, one of which hit Westbrook in the chest and killed him.

Georgia's 2006 law states that a person "has no duty to retreat" and has the right to "stand his or her ground," including the use of deadly force pertaining to self-defense of one's home or property.

On February 28, 2014 District Attorney Herbert Franklin announced that Hendrix would not be charged in what his office called a "tragic shooting death."