Mitch Mitchell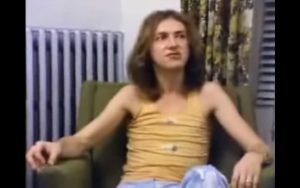 July 9, 1947 – November 12, 2008
Were you experienced?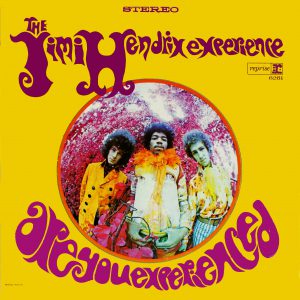 The first time I saw a picture of Mitch Mitchell was simply because he was to the right of Jimi Hendrix on the cover of the Experience's Are You Experienced album.
In my simple teenage view, simply looking at that cover made me experienced. Those colors with that oddly bulging picture and unnaturally colored trees. After listening to the album, I thought for sure I was experienced. Of course Hendrix's guitar was the star. I'd never heard anything like it, but the drumming ("What's his name? OK, Mitch Mitchell.") was equally unearthly.
John Ronald "Mitch" Mitchell
Like many drummers before and many drummers since, Mitch Mitchell played in a variety of bands in a variety of ways before hitting the spotlight with Jimi Hendrix.
Even a step further back in his life, Mitchell was a child actor in several British productions.  It was while still in school and working in a drum store that Mitchell began playing what became his life's work.
He worked with bands as a member and worked with bands as a studio drummer. He even played with the Who between Doug Sandom's departure and Keith Moon's arrival. Part of his early experience included developing a love of jazz drumming, particularly that of Elvin Jones, who was John Coltrane's.
Jimi Hendrix Experience
That developing ability attracted the attention of others. particularly Chas Chandler, ex-Animal bassist and the person who brought Hendrix to England to create a band around him.
Mitchell was part of the Experience throughout it's brief time. He became a part of the band on October 6, 1966 and stayed with them until it's dissolution in June 1969. Mitchell remained with Hendrix when Hendrix developed the ever-changing line-up and band names until Hendrix's death in 1970.
Mitch Mitchell
Following Hendrix's death, Mitch Mitchell remained active as a drummer, but never again would the spotlight be upon him.  His credit list after 1970 are mainly on Hendrix recordings that obviously preceded Jimi's death.
In 2008, he was part of the Experience Hendrix Tour that featured  Billy Cox, Buddy Guy, Jonny Lang, Robby Krieger, Kenny Wayne Shepherd, Eric Johnson, Cesar Rosas, David Hidalgo, Aerosmith's Brad Whitford,Hubert Sumlin, Chris Layton, Eric Gales, and Mato Nanji.
Mitchell died in his sleep in Portland, Oregon five days after the tour ended.  He is buried in Seattle.