Timothy Francis Leary
October 22, 1930 — May 31, 1996
When hearing the name Timothy Leary a person's next thought will likely be LSD. Though his life began far from researching the possible use of LSD and other psychedelic substances in treating mental illnesses, his (and then Richard Alpert) Harvard Psilocybin Project forever connected him to those three letters.
Timothy Francis Leary
Pre project
Leary was born in Springfield, Massachusetts and was a happily rebellious student at all levels.
In high school he wrote controversial articles for the school newspaper.
The College of the Holy Cross dismissed him for repeated rule infractions.
From Holy Cross, he went to, of all places, the West Point Military Academy where, not surprisingly, he continued to ignore rules. Within a few months, the Academy's Honor Committee asked him to leave, but he chose to remain. The Academy silenced him, that is, no one spoke to him, shunned him, ignored him.
Leary remained until the Academy revised its decision and Leary left.
Timothy Francis Leary
Meets Psychology and the Army
His next academic stop was the University of Alabama  in 1941 where he first began his studies in psychology.  Broken rules again led to expulsion.
The Army drafted him in 1943 and while in the service, he continued his education as his various postings, all of which were state-side.
While in the Army, he met Marianne Busch and they married in 1945.
Timothy Francis Leary
Doctorate
After leaving the Army with an honorable discharge, Leary continued his education at various institution at various levels. He eventually received his doctorate in clinical psychology from the University of California, Berkeley in 1950.
The rest of the 60s was an uneasy time for Leary. His wife committed suicide in 1955 and he began to raise his son and daughter alone while teaching at various institutions. He had academic success in terms of his reputation.
He became part of the Harvard faculty in 1959. In 1960, he and Richard Alpert (now Ram Dass) began to explore the effects of psychotropic substances on the human mind via their Harvard Psilocybin Project.  At the time, neither LSD nor psilocybin were illegal.
Because of the research's methods (for example, Leary and Alpert were sometimes under the influence while doing their research), "Leary and Alpert's colleagues challenged the scientific merit of their research, as well as the seemingly cavalier attitude with which it was carried out (e.g. poorly controlled conditions, non-random selection of subjects).  Editorials printed in the Harvard Crimson accused Alpert and Leary of not merely researching psychotropic drugs but actively promoting their recreational use. (Harvard site)
By the spring of 1963, Harvard dismissed both Leary and Alpert.
Timothy Francis Leary
Millbrook, NY 1963 – 1967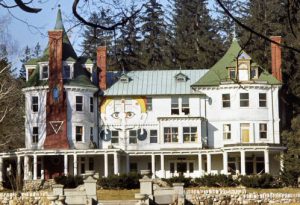 The wealthy heirs Peggy, Billy, and Tommy Hitchcock found Leary's work interesting and offered him a mansion in Millbrook, NY. There Leary and Alpert continued their unorthodox research under the aegis of the Castalia Foundation.
It was at this same period that California's Ken Kesey and the Merry Pranksters had also began their exploration of the psychedelic state. While strict researchers criticized Leary and Alpert's methods as unscientific, the Pranksters had no scientific aims to begin with. Theirs was a recreational use that had mind expansion as a wonderful side effect.
The the two coasts met at the half-way point of the Pranksters famous bus ride across the US in 1964. Because of the two groups difference in approach, the meeting was brief and not nearly the historic uniting one might have expected.
They agreed amicably agreeing to disagree.
Timothy Francis Leary
Leary spreads his gospel
In the mid-60s, Leary began touring colleges during which he spoke of starting one's own religion. (pamphlet), but it was at the January 14, 1967 Human Be-In that Leary spoke his famous phrase–Turn on, tune in, drop out."
Timothy Francis Leary
Legal encounters
Leary regularly had drug-related run ins with authorities.
December 20, 1965, police arrested Leary for possession of marijuana and on March 11, 1966,  the court sentenced him to d to 30 years in prison, fined him $30,000, and ordered him to undergo psychiatric treatment. He appealed the case on the basis that the Marihuana Tax Act was unconstitutional.  On May 19, 1969, The US Supreme Court concurred with Leary in Leary v. United States, declared the Marihuana Tax Act unconstitutional, thus overturning his 1965 conviction

December 26, 1968, Leary was arrested again in Laguna Beach, California, this time for the possession of two marijuana "roaches." On January 21, 1970, the Courts gave Leary  a 10-year sentence for this 1968 offense, with a further 10 added later while in custody for a prior arrest in 1965, for a total of 20 years to be served consecutively. He escaped in September 1970 from the low-security prison in which he was held. The anarchist group the Weathermen helped his get out of the country and Leary fled to Algeria. He later went to Switzerland where in 1972, at the behest of US Attorney General John Mitchell, the Swiss government imprisoned Leary for a month, but refused to extradite him.

In 1972, the US government succeeded in arresting Leary while he was on a US airline in Afghanistan. Upon his return to the US, California authorities put him in solitary confinement in Folsom Prison.  Leary continued his writings while in prison. California Governor Jerry Brown released Leary on April 21, 1976.
Timothy Francis Leary
End story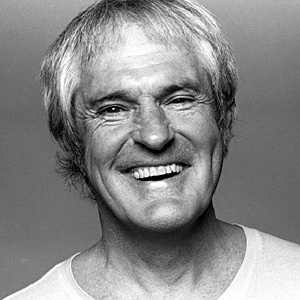 After prison, Leary lessened his proselytizing of if not his personal use of psychoactive drugs.  In the 80s he said that computers would be the LSD of the 90s and said to "turn on, boot up, and jack in."
That phrase remains in obscurity.
His life took on a semi-religious, albeit unorthodox, tone. yet in 1992 he said that he'd always considered himself a pagan.
Leary died on May 31, 1996 from prostate cancer.
Timothy Francis Leary