Saxophonist Terry Clements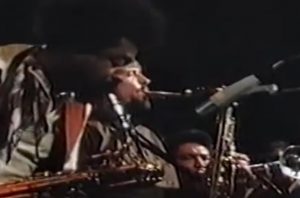 Terry Clements has a relatively small internet footprint. We know he played saxophone with Janis Joplin's briefly formed Kozmic Blues Band at the Woodstock Music and Art Fair and that's why I've put together this small piece as I've tried to do for all the Woodstock performers.
Electric Flag
Terry Clements also played with the Electric Flag, Leonard Schaeffer, Buddy Miles, Stoneground,  and Michael Bloomfield.
The Electric Flag 1968 album is a live one featuring vocals by Erma Franklin, Aretha's older sister. The album, as you can imagine, is loud and proud.
Saxophonist Terry Clements
Leonard Schaeffer/Buddy Miles
Leonard Schaeffer is not a common name and his music leans far away from the Electric Flag's sound. Terry plays sax on Schaeffer's album, A Boy and His Dog (but not on this cut).
Saxophonist Terry Clements
Jimi & Janis
He joined the Janis's Kozmic Blues Band in December 1968 and toured with the band for its brief time, but he sat in with Jimi Hendrix on June 22, 1969 at the Newport festival in Devonshire Downs, CA. By the way, Jimi played the Star Spangled Banner that day, too.
Saxophonist Terry Clements
Stoneground
AllMusic lists Terry as a member of Stoneground for their 1972 Stoneground 3 album. Wikipedia states that, "Stoneground was a rock band formed in 1970 in Concord, California. Originally a trio, Stoneground expanded to a 10-piece band by the time of their eponymous 1971 debut album. The group appeared in two films, Medicine Ball Caravan (1971) and Dracula A.D. 1972 (1972), and released three albums before singer Sal Valentino quit in 1973. "
Other than several albums that are reissues of Janis Joplin material,  the internet suggests that Terry has been professionally quiet or at least under the radar.
If anyone can assist, please comment. Thanks.
Saxophonist Terry Clements