November 17
Native Americans
November 17, 1828: the Alabama General Assembly passed "An Act to extend the jurisdiction of the State of Alabama over the Creek Nation." The law became effective January 29, 1829. Alarmed at the state attempt to codify legal encroachment into Creek territory, tribal leaders turned to the federal government to plead for intervention and defense. Instead, the federal authorities seized the growing state pressure on Creek sovereignty as an opportunity to further aspirations to relocate the Creeks out of the southern region.

 In March 1829, President Andrew Jackson announced that federal protection only existed for the Creeks willing to leave Alabama for the Western Territory, writing:

"Where you now are, you and my white children are too near to each other to live in harmony and peace...Beyond the great river Mississippi, where a part of your nation has gone, your father has provided a country large enough for all of you, and he advises you to remove to it...In that country, your father, the President, now promises to protect you, to feed you, and to shield you from all encroachment...My white children in Alabama have extended their law over your country. If you remain in it, you must be subject to that law. If you remove across the Mississippi, you will be subject to your own laws, and the care of your father, the President...It is for your nation's good, and your father requests you to hear his counsel."         

 Shortly after the passage of the Alabama law, prominent Creeks Opothle Yoholo and Jim Boy were summoned to appear before the Montgomery County Circuit Court on charges of assault against a white man. Opothle Yoholo and Jim Boy argued they were not subject to the court's jurisdiction, but the judge proceeded with the case and awarded the alleged victim $4500 in damages.        

 In 1832, the Alabama Supreme Court upheld the extension act as constitutional, in Caldwell v. State, and later that year the General Assembly passed another law, this time criminalizing tribal laws and customs that conflicted with Alabama law. By 1837, 23,000 Creeks had emigrated out of the Southeast.
Russian Revolution and dissolution
November 17, 1917: The Bolsheviks, a broad-based Socialist group supported by workers and soldiers and led by V. I. Lenin, seized power from the tsarist Romanov dynasty, which had ruled Russia for over three centuries.

November 17, 1989,: riot police put down student protests against the communist government in Czechoslovakia. The incident started a series of non-violent protests that finally forced the communists from power two weeks later.
Suffragists
November 17, 1923: following annual conference of national and state National Women's Party officers in Washington, D.C., deputation of NWP officers meets with President Calvin Coolidge to ask his support for an equal rights amendment. Coolidge voiced support for equal rights but would not endorse an amendment per se.
BLACK HISTORY
November 17, 1955:  Rev. Adam Clayton Powell, Democrat from Harlem and the leading African-American in Congress, announced the formation of an "organized civil right bloc" in Congress. The event marked the beginning of a civil rights caucus that eventually led to the formal organization of the Congressional Black Caucus, on March 30, 1971.

November 17, 1961: a report by the U. S. Civil Rights Commission identified police brutality as a "serious problem" nationwide. The Commission's findings soon proved to be prophetic. Police use of excessive force, unjustified fatal shootings of African-Americans, and discriminatory arrest patterns would be major causes of the urban riots that erupted in the summer of 1964 and continue for three more summers. The Kerner Commission report on the riots, issued on February 29, 1968, confirmed the role of police misconduct as a serious problem and a cause of the riots.

November 17, 1961: often forgotten in most histories of the civil rights movement, the Albany (Georgia) Movement, which began on this day, involved a series of civil rights actions by a coalition of SNCC, the NAACP and SCLC. Police Chief Laurie Pritchett adroitly avoided confrontations that would bring unfavorable national publicity to him and the city. (In 1963, Birmingham, Alabama, Sheriff Bull Connor's would use fire hoses and police dogs against demonstrators which galvanized the nation and generated support for a federal civil rights law.) Leaders of the Albany Movement asked the Kennedy administration to protect their efforts to secure African-American voting rights, but the administration did not respond. In fact, at one point the Justice Department indicted some of the leaders of the Albany Movement on various criminal charges. In the end, the Albany struggle was unsuccessful. William Anderson, a local doctor was its president.
During the Vietnam War, there were many stories about Vietnam and US soldiers. Many heroic, but unfortunately, some immoral. Today marks both types of events for Vietnam and US Soldiers.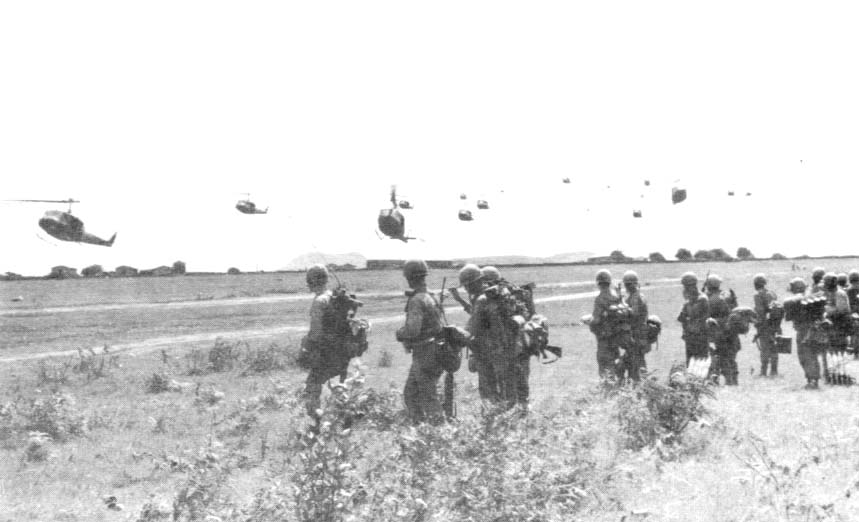 November 17, 1965, Vietnam: elements of the 66th North Vietnamese Regiment moving east toward Plei Mei encounter and ambush an American battalion. Neither reinforcements nor effective firepower can be brought in. When fighting ends that night, 60 percent of the Americans were casualties, and almost one of every three soldiers in the battalion had been killed.
My Lai Massacre
November 17, 1970: Lieutenant Calley's court-martial began for six counts of premeditated murder that he had been charged with nearly a year before. A conviction of these charges could come with a death sentence. During the trial, the military prosecutor insisted that Calley ordered his men to deliberately murder civilians, a direct defiance of the U.S. Rules of Engagement. Calley's defense was that he was simply following the orders of Captain Medina. Medina denied any such order. (click to read more >>> NYT article)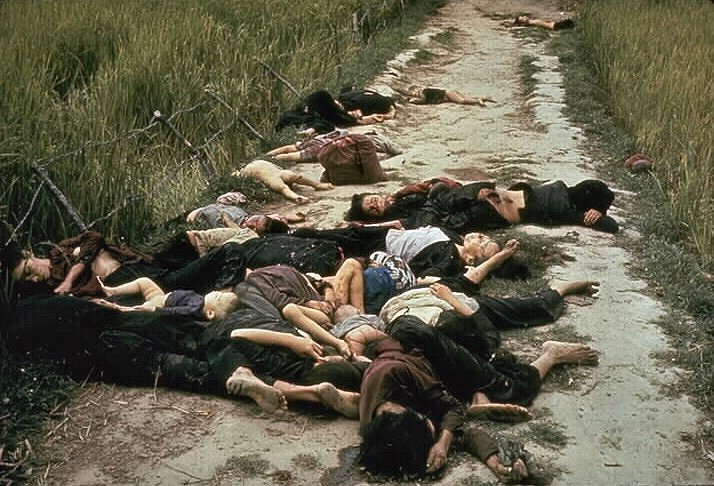 November 20, 2009, Vietnam, My Lai Massacre: former Army photographer Sgt Ron Haeberle admitted that he destroyed photographs that depicted soldiers in the act of killing civilians at My Lai. (click >>> 2013 Time magazine article on atrocity)
November 17
Richard Nixon "I am not a crook."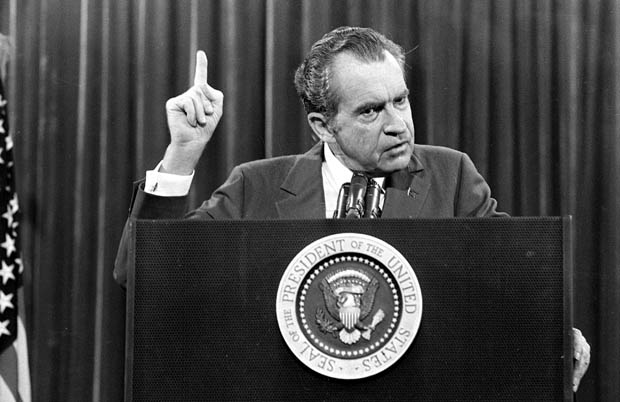 November 17, 1973, Watergate Scandal: President Nixon told an Associated Press managing editors meeting in Orlando, Fla., that ``people have got to know whether or not their president is a crook. Well, I'm not a crook.''
Iran hostage crisis
November 17, 1979: Iranian leader Ruhollah Khomeini ordered the release of 13 female and African American hostages being held at the U.S. Embassy in Tehran. On the same day, U.S. President Carter froze all Iranian assets in the United States and U.S. banks abroad in response to the taking of 63 American hostages at the U.S. embassy in Tehran, Iran.