Sunset Strip 1966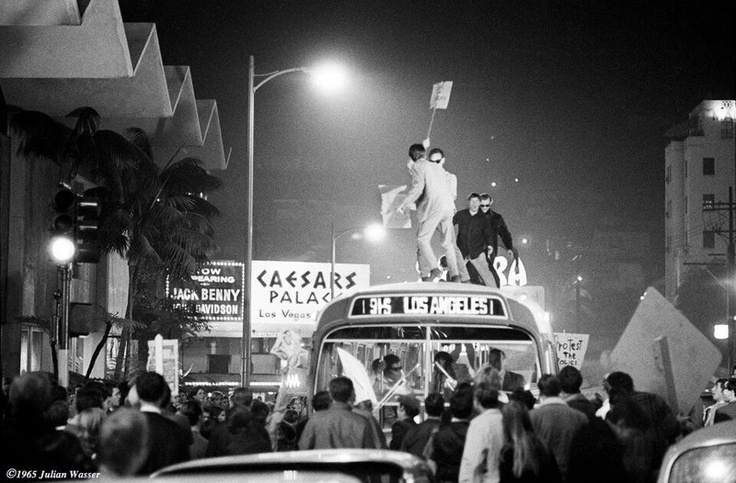 November 12, 1966: deejay Jimmy O'Neill was host of the popular teen music show Shindig!, He opened a nightclub called Pandora's Box on the Sunset Strip. This led to massive throngs of teens and traffic on the strip, and Los Angeles city enacted a series of loitering and curfew laws targeting teenagers. Young people gathered at Pandora's Box to defy the 10 pm curfew. The riots kept growing, and the panicked L.A. City Council quickly moved to condemn and demolish Pandora's Box, which they ultimately did in 1967. (click >>> NYT article re sunset strip)
A site with additional information: from LA Curbed site
This is where it all happens, the new sound…

https://www.youtube.com/watch?v=D9ialZHUFVc
The incident inspired a number of songs: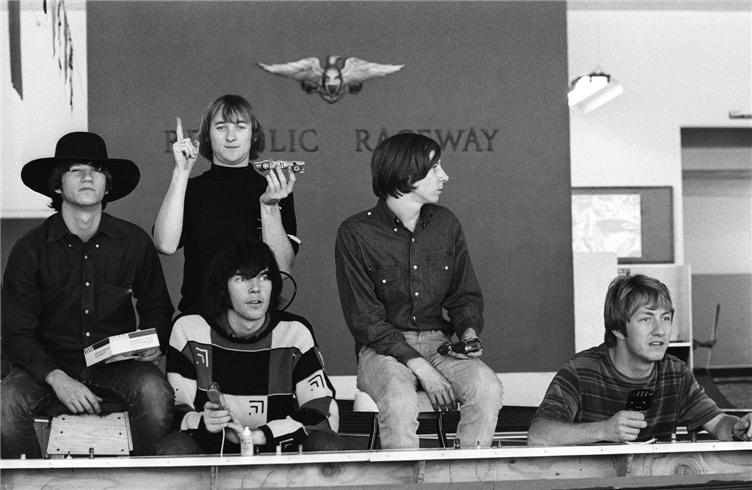 Buffalo Springfield
For What It's Worth
1967
There's something happening here
What it is ain't exactly clear
There's a man with a gun over there
Telling me I got to beware

I think it's time we stop, children, what's that sound
Everybody look what's going down

There's battle lines being drawn
Nobody's right if everybody's wrong
Young people speaking their minds
Getting so much resistance from behind
Frank Zappa and
the Mothers of Invention
Plastic People
1967
"i hear the sound of marching feet…
Down sunset boulevard to crescent heights
…and there…at pandora's box…
We are confronted with…a vast
Quantity of…plastic people…"
Take a day and walk around
Watch the nazi's run your town
Then go home and check yourself
You think we're singing
'bout someone else"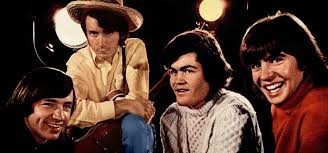 The Monkees
Daily Nightly
1967
Darkened, rolling figures move through prisms of no color
Hand-in-hand, they walk the night
But never know each other
Passioned pastel neon lights light up the jeweled traveler
Who, lost in scenes of smoke-filled dreams
Find questions, but no answers
The Standells
Riot on Sunset Strip

1967
I'm going down to the strip tonight
I'm not on a stay home trip tonight
Long hair seems to be the main attraction

But the heat is causin' all the action

Bright lights everywhere
Pretty girls with long blond hair
But somehow the people they don't care.
It just doesn't seem fair
                                                                                                                                                                               Also on this date:                       
November 12 – 18, 1966: "Poor Side of Town" by Johnny Rivers #1 on the Billboard Hot 100.
November 12, 1966 – February 10, 1967: The Monkees' The Monkees the Billboard #1 album. Here we come!
Please follow and like us: