April Peace Love Activism
I try to be precise and factual with my the many events I attach to a date, but sometimes the best I can find is that something occurred in a month. Such are today's entries. All the following happened in some past April. If you have the actual date, please let me know.
April Peace Love Activism
BLACK HISTORY
Leonidas C Dyer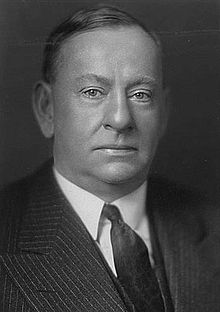 in April 1918: Congressman Leonidas C. Dyer (R-Missouri) introduced an anti-lynching bill in the House of Representatives, based on a bill drafted by NAACP founder Albert E. Pillsbury in 1901. The bill called for the prosecution of lynchers in federal court. State officials who failed to protect lynching victims or prosecute lynchers could face five years in prison and a $5,000 fine. The victim's heirs could recover up to $10,000 from the county where the crime occurred. (BH, see June 3; Dyer bill, see October 20, 1921)
Aurelia Browder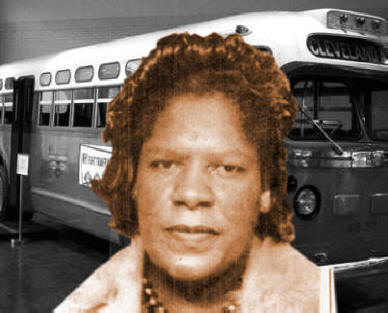 in April 1955:  Aurelia Browder (36 years old) arrested for refusing to give up her bus seat to a white rider in Montgomery, AL. She will be the lead plaintiff in the Browder v. Gayle action lawsuit. (Black History, see May 7; Boycott & Feminism, see Oct 21; B v G, see February 1, 1956)
Muhammad Ali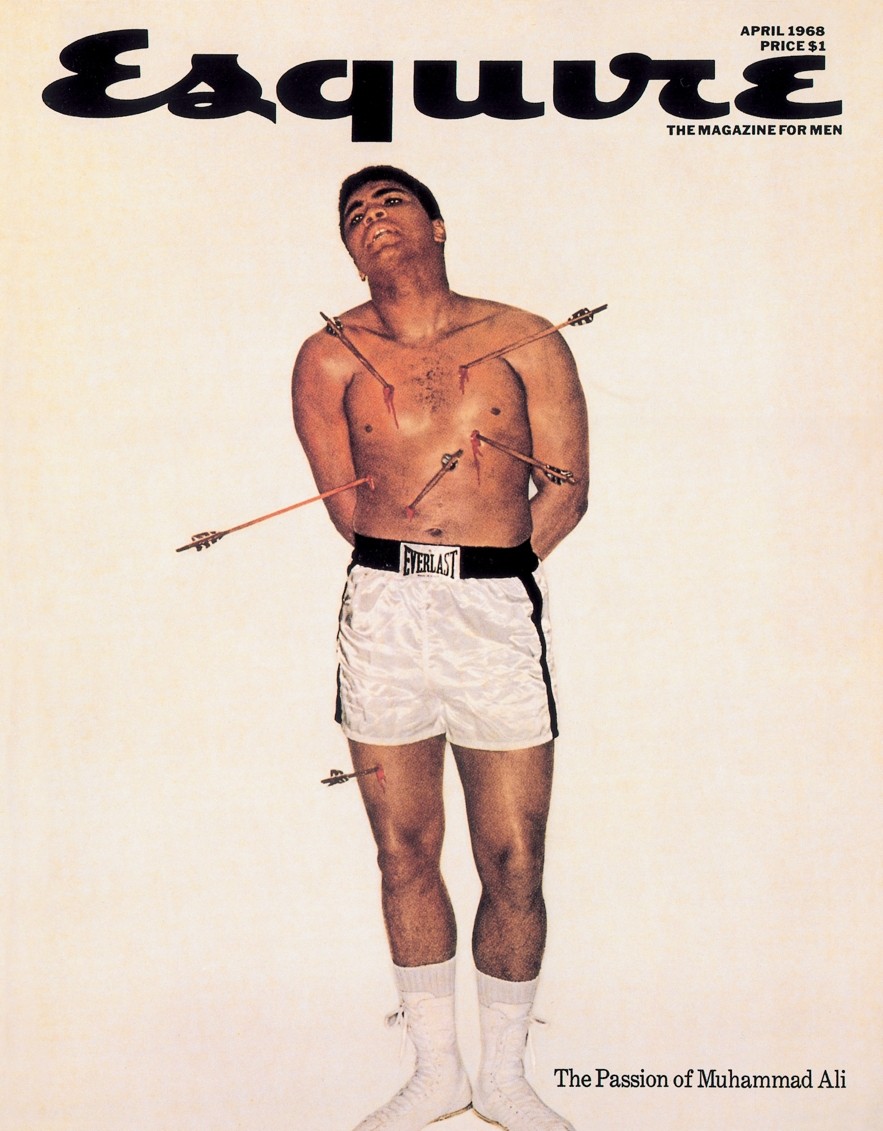 in April 1968: Esquire magazine's cover portrayed Muhammad Ali as a martyr akin to St Sebastian. Kurt Andersen, host of NPR's Studio 360, stated that "George Lois's covers for Esquire in the 60s are classic. His April 1968 image of Muhammad Ali to dramatize the boxer's persecution for his personal beliefs, is the greatest magazine cover ever created, making a political statement without being grim or stupid or predicable." (Black History, see April 3; Ali, see, April 6, 1969) (see Passion of Muhammad Ali for full story)
Nathan Bedford Forest Rangers
in April 1973: the Pontiac, Michigan school bus bomb case came to trial with Robert Miles, Wallace Fruit, Alex Distel, Dennis Ramsey, and Raymond Quirk as defendants. The government's star witness, Jerome Lauinger, a Pontiac fireman and licensed gun dealer, told the court that he had infiltrated "Unit 5" of the KKK on behalf of the FBI some three-and-a-half years earlier. He reported that the KKK had a military arm called the "Nathan Bedford Forest Rangers" and that he was a member of it as well. (BH, see April 10; SD, see "in May")
Rodney King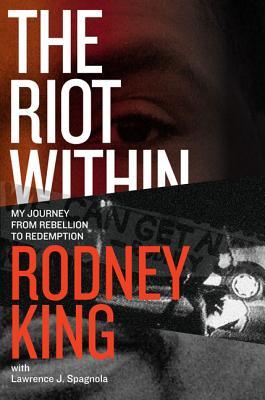 in April 2012: King's autobiography, "The Riot Within: My Journey from Rebellion to Redemption. Learning How We Can All Get Along" published. (see June 17, 2012)
LGBTQ
American Psychiatric Association
in April 1952: the American Psychiatric Association listed homosexuality as a sociopathic personality disturbance in its first publication of the Diagnostic and Statistical Manual of Mental Disorders. Immediately following the manual's release, many professionals in medicine, mental health and social sciences criticized the categorization due to lack of empirical and scientific data. (see June 23, 1952)
in April Music et al
Ray Charles
in April 1962: Ray Charles successfully combined country music with soul and crosses into the pop realm with the album "Modern Sounds In Country & Western Music" – the #1 album of 1962.
Future Woodstock Performers
in April 1967: Country Joe (age 25 ) and the Fish released first album, Electric Music for the Mind and Body.
LSD
in April 1967: Ken Kesey re-tried. Hung jury. Pled guilty to a lesser charge. Given 6 months on work farm.
The Cold War
Cuban Missile Crisis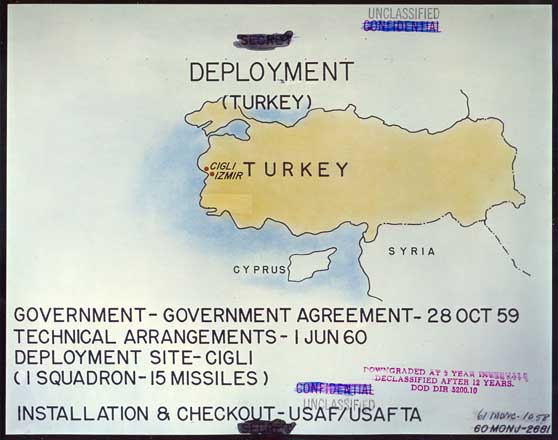 in April 1962: U.S. Jupiter missiles in Turkey became operational. All positions were reported "ready and manned" by U.S. personnel. (Cold War, see April 14; Cuban Missile Crisis, see May 30)
Vietnam
Air power
in April – June, 1964: the US massively reinforced its air power in Southeast Asia massively reinforced. Two aircraft carriers arrived off the Vietnamese coast prompted by a North Vietnamese offensive in Laos. (see April 25)
33,641 dead
in April 1969: 543,000 US troops in Vietnam. 33,641 Americans have been killed, a greater total than the Korean War. (see April 2)
STUDENT ACTIVISM
"People's Park"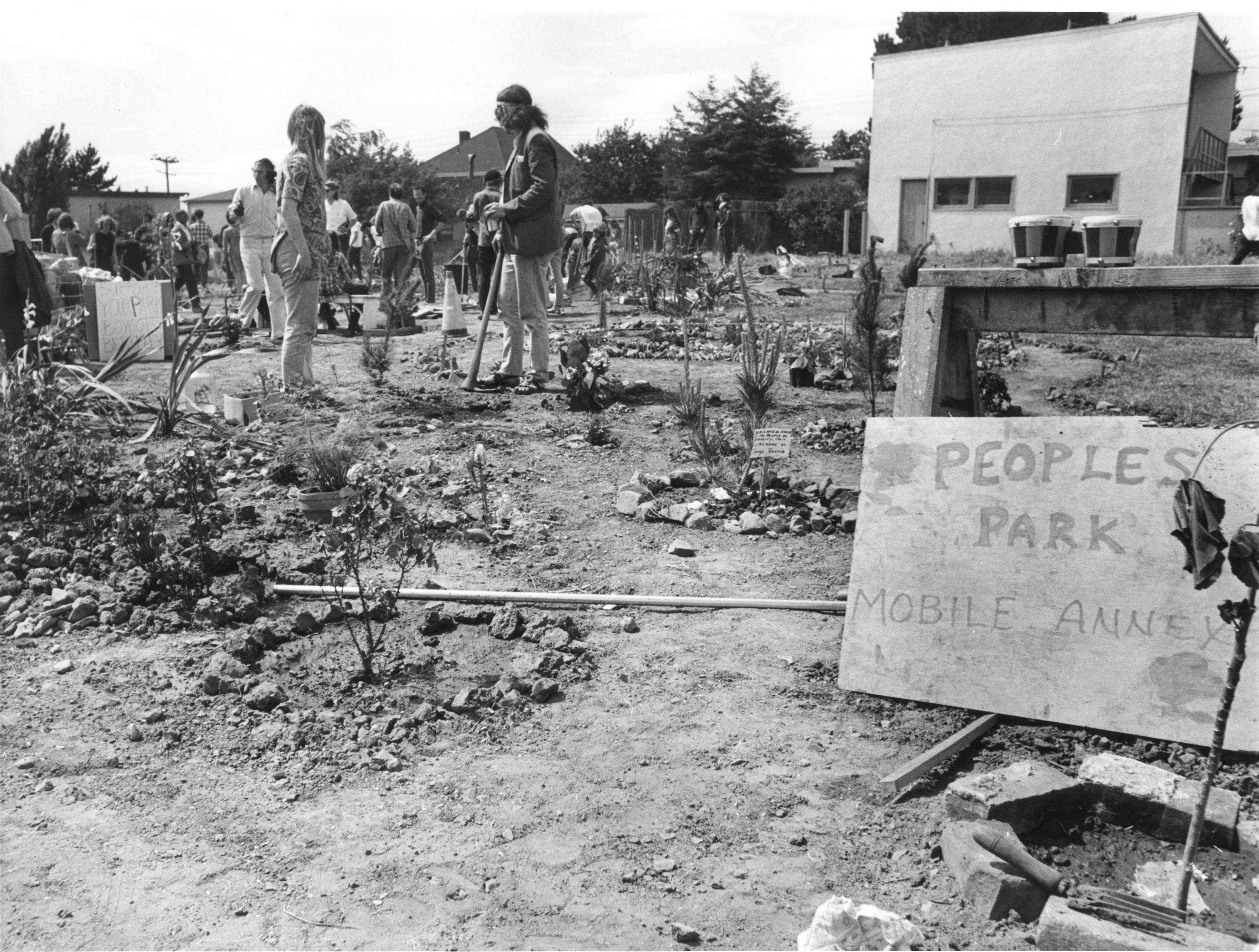 in April, 1969: UC Berkeley students with local residents began to build a "People's Park" on college-owned land that had remained unused despite plans to build a park and sports field.  (see April 9)
SEPARATION OF CHURCH AND STATE
in April 1995: the "Does" filed suit against Santa Fe Independent School District (TX) in the Federal District Court for the Southern District of Texas. For some time prior to the onset of this litigation, the "Does' believed that SFISD was pursuing policies that were in contravention of the Establishment Clause, mainly because for an undisclosed period of time leading up to and including the 1992-93 and 1993-94 school years, SFISD allowed students to read overtly Christian prayers from the stage at graduation ceremonies, and over the public address system at home football games. The "Does" demanded prospective injunctive and declaratory relief in addition to money damages (see June 19, 2000)
Sexual Abuse of Children
Boston Archdiocese
in April 2003:  the Boston Archdiocese avoided bankruptcy by agreeing to sell land and buildings for over $100m to fund legal settlements to more than 500 abuse victims.
César E. Chávez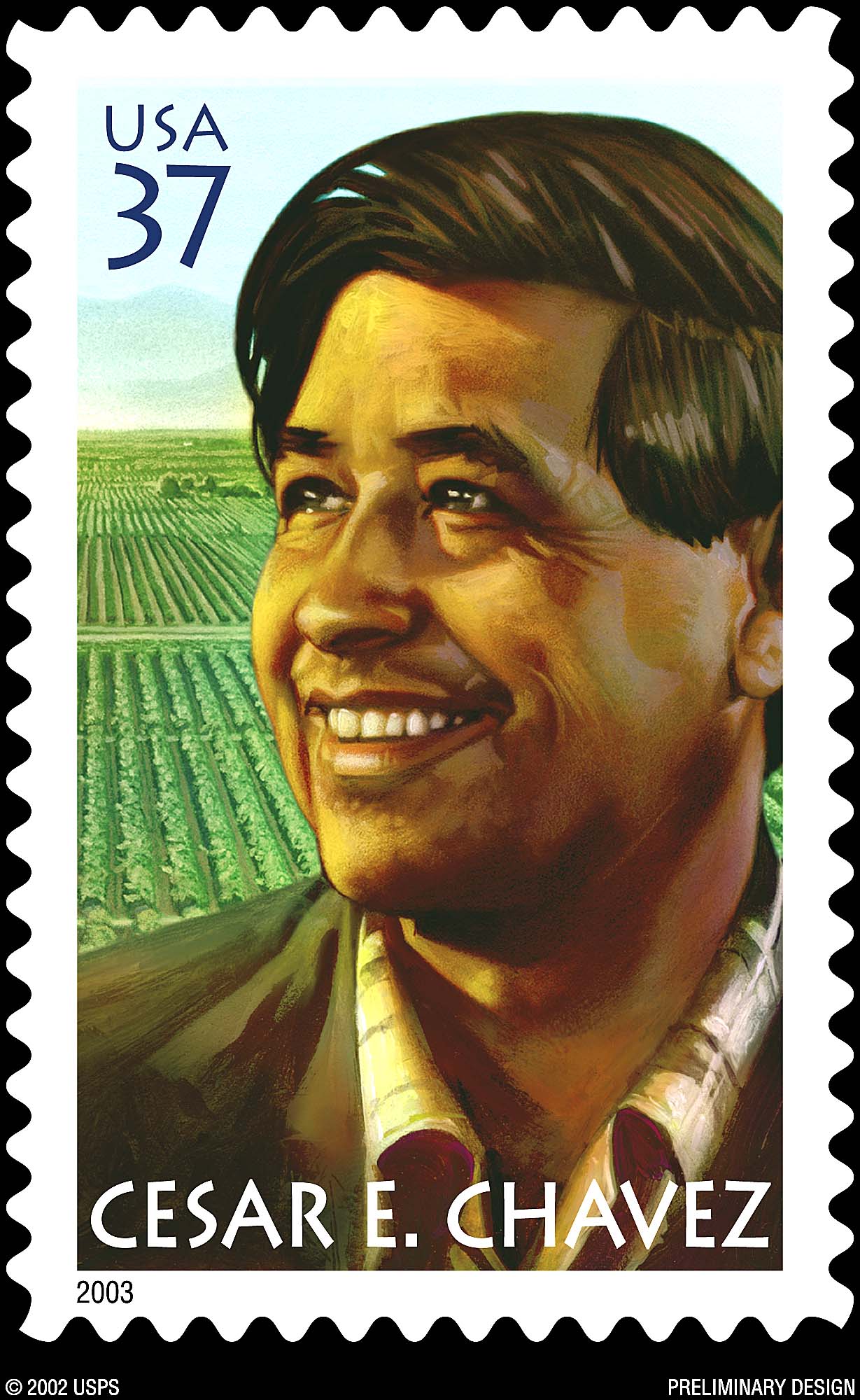 in April 2003: the US Postal Service issued the Cesar E Chavez postage stamp. (see April 27, 2012)
April Peace Love Activism, April Peace Love Activism, April Peace Love Activism, April Peace Love Activism, April Peace Love Activism, April Peace Love Activism, April Peace Love Activism, April Peace Love Activism, April Peace Love Activism, April Peace Love Activism, April Peace Love Activism, 
Please follow and like us: