November 6 Peace Love Activism
History fills every day. In 1917, suffragists finally got a foothold in New York when women there won the right to vote. Three years later, women voted nationally for the first time. The US government offered citizenship to Native American veterans.Few of us have heard of Rudolph Anderson, but he was the only US fatality during the Cuban Missile Crisis. And when the Symbionese Liberation Army first struck, we'd never heard that name, either. 
Feminism
Voting Rights
November 6, 1917:  the woman suffrage referendum succeeded in New York. New York was the first eastern state to grant women the vote. (NYT sufferage article) (see Nov 10)
and exactly three years later…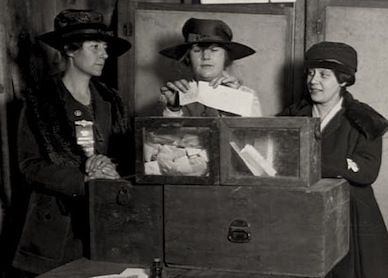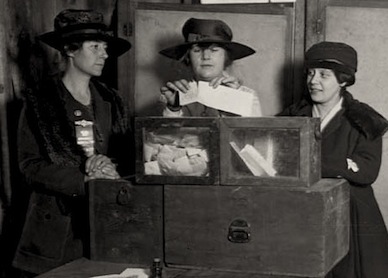 November 6, 1920:  following the ratification of the 19th amendment on August 18, 1920, women across entire United States vote for first time. In Yoncalla, Oregon, woman won every council seat. (Women vote for first time) (Feminism, see Nov 23, 1921; VR, see Feb 27, 1922)

Nancy Pelosi
November 6, 2006: mid-term elections resulted in the Democrats gaining control of both houses of Congress; Nancy Pelosi becomes the first female Speaker of the House. (see Jan 4, 2007)
Native Americans
1919 American Indian Citizenship Act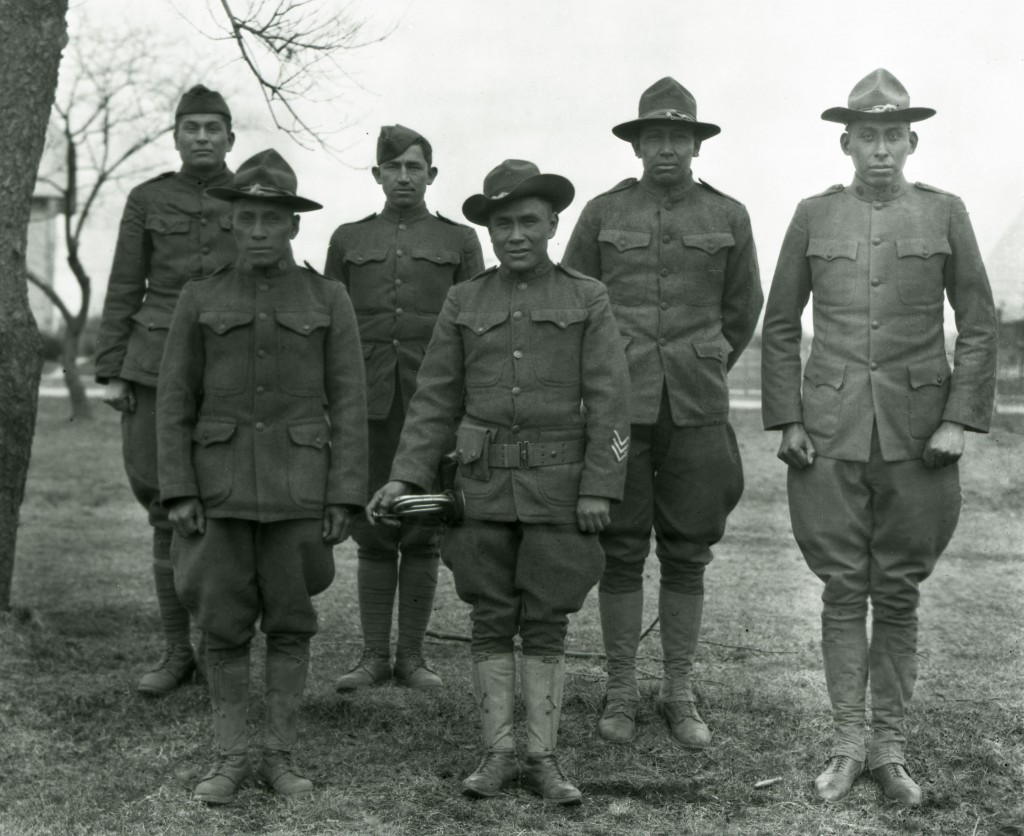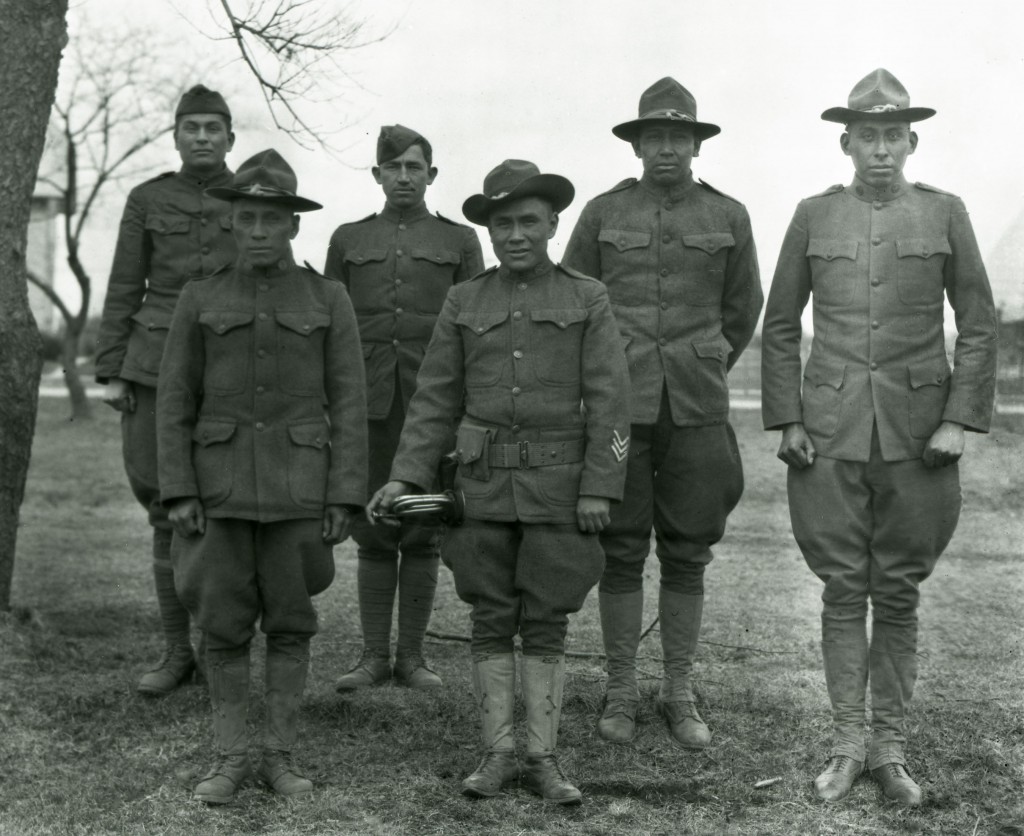 Native Americans were not considered citizens of the United States despite the obvious fact that they were born and lived here for thousands of years before there even was a United States. Native Americans fought in support of US troops in every was. On November 6, 1919, Congress enacted the 1919 American Indian Citizenship Act, but it did not grant automatic citizenship to American Indian veterans who had received an honorable discharge. The Act merely authorized those American Indian veterans who wanted to become American citizens to apply for and be granted citizenship. Few Indians actually followed through on the process.



"BE IT ENACTED . . . that every American Indian who served in the Military or Naval Establishments of the United States during the war against the Imperial German Government, and who has received or who shall hereafter receive an honorable discharge, if not now a citizen and if he so desires, shall, on proof of such discharge and after proper identification before a court of competent jurisdiction, and without other examination except as prescribed by said court, be granted full citizenship with all the privileges pertaining thereto, without in any manner impairing or otherwise affecting the property rights, individuals or tribal, of any such Indian or his interest in tribal or other Indian property."

(click for a longer article on citizenship and Native Americans around this time >>> Daily Kos) (see June 2, 1924)
US Labor History
November 6, 1922: a coal mine explosion in Spangler, Pa., kills 79. The mine had been rated gaseous in 1918, but at the insistence of new operators it was rated as non-gaseous even though miners had been burned by gas on at least four occasions (see April 2, 1923)
Cold War
McCarthyism/the KKK/Kickbacks
November 6, 1946: the Republican Party won a majority in both the House and Senate, ushering in a major revival of institutional anticommunist activity, publicly spearheaded by the House Un-American Activities Committee (HUAC). Joe McCarthy won election to the U.S. Senate from Wisconsin. 



In 1947,the House on Un-American Activities decided not to investigate the Ku Klux Klan's violent actions. HUAC's chief counsel, Ernest Adamson, announced: "The committee has decided that it lacks sufficient data on which to base a probe," HUAC member John Rankin added: "After all, the KKK is an old American institution." 

It was reported that grom 1947 – 1949 Senator Joe McCarthy had accepted kickbacks from Pepsi Cola totaling $20,000 in exchange for helping Pepsi to circumvent the post-war sugar rationing.   He also received another $10,000 from entrepreneurs in the pre-fabricated housing industry.  Shortly thereafter, McCarthy joined the Senate Housing Committee and went on the road to speak out against public housing for veterans, extolling the benefits of the pre-fabricated home and offering it as an alternative. (FH, see May 3, 1948: RS, see Feb 17)
Rudolph Anderson
November 6, 1962: during the Cuban Missile Crisis on October 27, US Air Force pilot Rudolph Anderson took off in a U-2F (spy plane) from McCoy Air Force Base in Orlando Florida. A few hours into his mission, he was shot down by a Soviet-supplied surface-to-air missile near Banes, Cuba. Anderson was killed when shrapnel from the exploding proximity warhead punctured his pressure suit causing it to decompress at high altitude.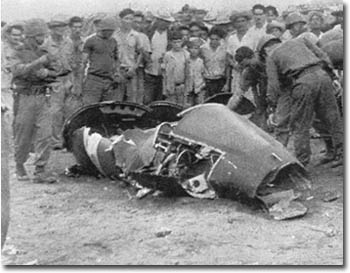 On October 31, Acting United Nations Secretary U Thant returned from a visit with Premier Fidel Castro and announced that Anderson was dead.
On this date, Rudolph Anderson's body interred in Greenville, South Carolina at Woodlawn Memorial Park. Cold War, see Dec 15 – March 8, 1963)
Turn! Turn! Turn!
In 1962, Pete Seeger used verses from the Bible's Book of Ecclesiastes to write song "Turn! Turn! Turn!" which promoted peaceful aims. (see Dec 23)
Calvin Graham
November 6, 1950: Graham enlisted in the US Marine Corps. His "birth certificate" indicated he was 17. He was actually 12. (see Calvin Graham for full story)
Presidential Elections
Dwight D Eisenhower
November 6, 1956, Dwight D Eisenhower defeated Adlai Stevenson and re-elected President.
Ronald Reagan
November 6, 1984: Ronald Reagan defeated Walter F. Mondale with 59% of the popular vote, the highest since Richard Nixon's 61% victory in 1972. Reagan carries 49 states in the electoral college; Mondale wins only his home state of Minnesota by a mere 3,761 vote margin and the District of Columbia.; Wilson Goode elected first African American mayor of Philadelphia.
Barak Obama
November 6, 2012, Barak Obama re-elected President. A protest at the University of Mississippi against his re-election grew into crowd of about 400 people with shouted racial slurs. Two people were arrested on minor charges. The university said that the gathering at the student union began late Tuesday night with about 30 to 40 students, but grew within 20 minutes as word spread. Some students chanted political slogans while others used derogatory racial statements and profanity, the statement said.
Big Bad John
November 6 – December 10, 1961: "Big Bad John" by Jimmy Dean #1 Billboard Hot 100.
Rock Venues
November 6, 1965:  promoter Bill Graham put on his first show, a benefit for the radical San Francisco Mime Troupe at the Calliope Warehouse in San Francisco. He did it to raise money for a legal defense fund for a member of the troupe who been arrested a few days earlier. The troupe's offices were in the warehouse and they figured they could hold about 400 - 500 people. The donation to get in was "at least $1.00". About 4000 people showed up.



For entertainment, Bill hired a band who also rehearsed in the same warehouse. The band was the Jefferson Airplane. They played 3 songs. Also on the bill were The Fugs and Lawrence Ferlinghetti. (see Dec 10)
Get Off My Cloud
November 6 – 19, 1965, "Get Off My Cloud" by the Rolling Stones #1 on the Billboard Hot 100.
November 6 - 8, 1969: Livingston Gym, Denison University (Granville, OH). The Who. The Spirit and Johnny Winter. Supporting acts: Owen B, The Dust
Black History
South Africa, Apartheid
November 6, 1962: the United Nations General Assembly passed Resolution 1761, which condemned Apartheid in South Africa and called on member-nations to boycott the country. The Resolution also set up a Special Committee against Apartheid.(see July 11, 1963)
Dee/Moore Murders
November 6, 1964: after an extensive FBI investigation, state authorities arrested James Ford Seale and Charles Marcus Edwards for the kidnapping and murder of Henry Dee and Charles Moore. (Dee/Moore, see Jan 11, 1965; BH, see Nov 9)
Vietnam
 Draft Card Burning
November 6, 1965: at a peace demonstration in Union Square, NYC, Thomas Cornell (teacher) Marc Edelman (cabinetmaker), Roy Lisker (novelist and teacher), and James Watson (on staff of Catholic Worker Pacifist Movenet) burn their draft cards, (Vietnam, see Nov 9; DCB, see Dec 21) 
November 6 Peace Love Activism
Symbionese Liberation Army
November 6, 1973:  after several months of weapons training, the S.L.A. committed its first revolutionary act. They ambush and murder black Oakland school superintendent Marcus Foster and seriously wound his deputy, Robert Blackburn. (Marcus Foster article) (see Feb 4, 1974)
Medical Marijuana
November 6, 2012: Massachusetts became the 18th state to approve medical marijuana. (see July 23, 2013)
Stop and Frisk Policy
November 6, 2013: Burt Neuborne, a law professor at New York University, filed a legal brief in the federal appeals court in Manhattan on behalf of Judge Scheindlin, asking that he and a team of four other prominent lawyers be allowed to challenge the order disqualifying her from the stop-and-frisk case. The motion called the order removing her from the case procedurally deficient, inaccurate and unwarranted, and asked that it be vacated or reviewed by the full appeals court. (see Nov 13)
LGBT
November 6, 2014: in a 2-1 ruling, the U.S. Court of Appeals for the Sixth Circuit reversed lower court rulings in Ohio, Michigan, Tennessee and Kentucky that struck down same-sex marriage bans, allowing four states to prohibit same-sex unions. (NYT article) (see Nov 12)
Sexual abuse of children
November 6, 2014:  the Archdiocese of Chicago released thousands of internal documents showing how it hid the sexual abuse of children by 36 priests, adding to similar disclosures made earlier this year and fulfilling a pledge by Cardinal Francis George to release the files before he retired.





"We cannot change the past but we hope we can rebuild trust through honest and open dialogue," George said in a statement. "Child abuse is a crime and a sin."





In January, the archdiocese had released 6,000 documents on 30 abusive priests as part of a legal settlement with victims, and on this day posted online 15,000 more records related to 36 others and involving abuse allegations dating to the early 1950s. The files only covered cases in which the archdiocese substantiated the abuse, and did not include those against priests who died before their accusers came forward or those who served in religious orders. (

see 

April 21, 2015)
 Stop and Frisk Policy
November 6, 2013: Burt Neuborne, a law professor at New York University, filed a legal brief in the federal appeals court in Manhattan on behalf of Judge Scheindlin, asking that he and a team of four other prominent lawyers be allowed to challenge the order disqualifying her from the stop-and-frisk case. The motion called the order removing her from the case procedurally deficient, inaccurate and unwarranted, and asked that it be vacated or reviewed by the full appeals court. (NYT article) (see Nov 13)
Environmental Issues
November 6, 2015: President Barack Obama rejected the proposed Keystone XL oil pipeline from Canada in a victory for environmentalists who campaigned against the project for more than seven years.



"The pipeline would not make a meaningful long-term contribution to our economy," Obama told a press conference. He said it would not reduce gasoline prices, and shipping "dirtier" crude from Canada would not increase U.S. energy security. (see Dec 12)
November 6 Peace Love Activism, November 6 Peace Love Activism, November 6 Peace Love Activism, November 6 Peace Love Activism, November 6 Peace Love Activism, November 6 Peace Love Activism, November 6 Peace Love Activism, November 6 Peace Love Activism, November 6 Peace Love Activism, November 6 Peace Love Activism, November 6 Peace Love Activism, November 6 Peace Love Activism, November 6 Peace Love Activism, November 6 Peace Love Activism, 
Please follow and like us: