October 2 Peace Love Activism
Black History
"SCOTTSBORO BOYS"
October 2, 1932: American Legion members helped Los Angeles police break up a rally of 1,000 people at the Long Beach Free Speech Zone, who were supporting defendants in the famous Scottsboro case. Two people were arrested in the incident on this day, which was one of 11 political meetings reportedly broken up by LA police in 1932, often with assistance of the American Legion. (see Scottsboro Travesty)
Isaac Woodard Jr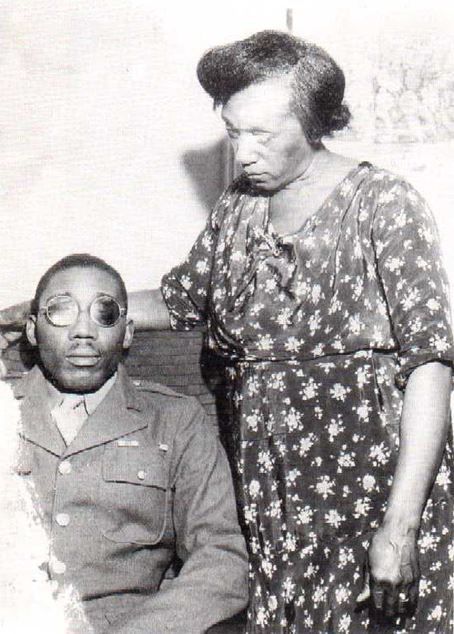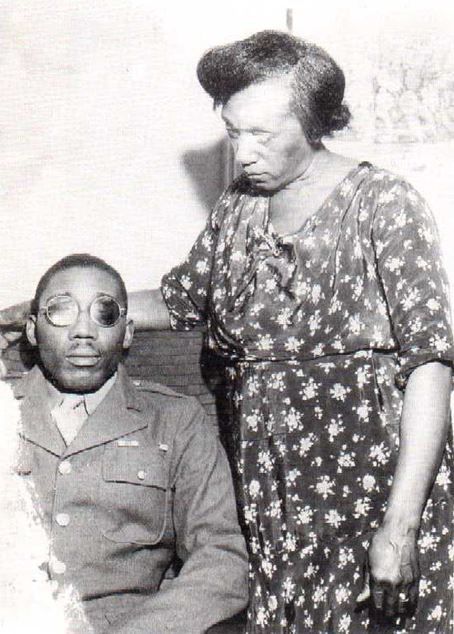 On February 12, 1946 former U.S. Army Sergeant Isaac Woodard Jr. was on a Greyhound Lines bus traveling from Camp Gordon in Augusta, Georgia, where he had been discharged, en route to rejoin his family in North Carolina. When the bus reached a rest stop just outside of Augusta, Woodard asked the bus driver if there was time for him to use a restroom.

The bus stopped in Batesburg (now Batesburg-Leesville, South Carolina), near Aiken. Though Woodard had caused no disruption, the driver contacted the local police (including Chief of Police Linwood Shull), who forcibly removed Woodard from the bus. After demanding to see his discharge papers, a number of policemen, including Shull, took Woodard to a nearby alleyway, where they beat him repeatedly with nightsticks. They then took Woodard to the town jail and arrested him for disorderly conduct, accusing him of drinking beer in the back of the bus with other soldiers.

During the course of the night in jail, Shull beat and blinded Woodard. Woodard also suffered partial amnesia as a result of his injuries.

The following morning, the police sent Woodard before the local judge, who found him guilty and fined him fifty dollars. The soldier requested medical assistance, but it took two more days for a doctor to be sent to him. Not knowing where he was and suffering from amnesia, Woodard ended up in a hospital in Aiken, South Carolina, receiving substandard medical care.

Three weeks after he was reported missing by his relatives, Woodard was discovered in the hospital. He was immediately rushed to a US Army hospital in Spartanburg, South Carolina. Though his memory had begun to recover by that time, doctors found both eyes were damaged beyond repair.

On October 2, 1946, after the intervention of President Harry Truman, Chief of Police Linwood Shull and several of his officers were indicted in U.S. District Court in Columbia, South Carolina. It was within federal jurisdiction because the beating had occurred at a bus stop on federal property and at the time Woodard was in uniform of the armed services. The case was presided over by Judge Julius Waties Waring. 

On November 5 of that year, the trial ended. By all accounts, the trial was a travesty. The local U.S. Attorney charged with handling the case failed to interview anyone except the bus driver, a decision that Judge Waring, a civil rights proponent, believed was a gross dereliction of duty. Waring later wrote of being disgusted at the way the case was handled at the local level, commenting, "I was shocked by the hypocrisy of my government...in submitting that disgraceful case...."

 The defense did not perform better. When the defense attorney began to shout racial epithets at Woodard, Waring stopped him immediately. During the trial, the defense attorney stated to the all-white jury that "if you rule against Shull, then let this South Carolina secede again." After Woodard gave his account of the events, Shull firmly denied it. He claimed that Woodard had threatened him with a gun and that Shull had used his nightclub to defend himself. During this testimony, Shull admitted that he repeatedly struck Woodard in the eyes.

After thirty minutes of deliberation, the jury found Shull not guilty on all charges, despite his admission that he had blinded Woodard. The courtroom broke into applause upon hearing the verdict.

Isaac Woodard moved north after the trial and lived in the New York City area for the rest of his life. He died at age 73 in the Veterans Administration Hospital in the Bronx, NYC on September 23, 1992. He was buried with military honors at the Calverton National Cemebery in Calverton, NY. 
Savannah, Ga
October 2, 1963,: Savannah, Ga., desegregated its lunch counters, theaters and restaurants. The decision followed months of marches and boycotts. (see Oct 7)
SOUTH AFRICA/APARTHEID
October 2, 1986: the US Senate overrode President Reagan's veto of the Comprehensive Anti-Apartheid Act and the bill became a law. (see June 13, 1988)
George Whitmore, Jr
October 2, 1988: The New York Times published an article by Selwyn Raab, who interviewed Richard Robles in light of a forthcoming pardon hearing. Raab quoted Robles as saying that he broke into the Wylie-Hoffert apartment believing no one was home. He was looking for money to support his $15-a-day heroin habit, but when he encountered Wylie he raped her. Then he bound her and was preparing to leave when Hoffert came home. He took $30 from her purse and bound her as well. As he again prepared to leave, Hoffert said, "I"m going to remember you for the police. You"re going to jail." When she said that, Robles continued, "I just went bananas. My head just exploded. I got to kill. You"re mind just races and races. It's almost like you"re not you." He said he clubbed both women unconscious with pop bottles, then slashed and stabbed them with knives he found in their kitchen. (see George Whitmore)
Amadou Diallo
October 2, 2012: more than 13 years after the police shooting of Amadou Diallo, Commissioner Raymond W. Kelly agreed to restore a service weapon to Kenneth Boss, one of the four New York City officers involved, a decision that Mr. Diallo's mother characterized as a betrayal. (see Oct 8)
Marijuana
Samuel R. Caldwell
October 2, 1937: he Marijuana Tax Stamp Act was enacted the FBI and Denver, Colorado police raided the Lexington Hotel and arrested Samuel R. Caldwell, 58, an unemployed laborer and Moses Baca, 26. On Oct. 5, Caldwell went into the history trivia books as the first marijuana seller convicted under U.S. federal law. His customer, Baca, was found guilty of possession.

Caldwell was sentenced to four years of hard labour in Leavenworth Penitentiary, plus a $1,000 fine. Baca received 18 months incarceration. Both men served every day of their sentence. A year after Caldwell was released from prison, he died. 
LaGuardia Report
In 1944:  In 1938, New York City Mayor Fiorello LaGuardia had requested that the New York Academy of Medicine conduct an investigation of marijuana. The 1944 report, titled "The Marihuana Problem in the City of New York," but commonly referred to as the "LaGuardia Report," concludes that many claims about the dangers of marijuana are exaggerated or untrue. It read in part: "The practice of smoking marihuana does not lead to addiction in the medical sense of the word... The use of marihuana does not lead to morphine or heroin or cocaine addiction and no effort is made to create a market for these narcotics by stimulating the practice of marihuana smoking... Marihuana is not the determining factor in the commission of major crimes... The publicity concerning the catastrophic effects of marihuana smoking in New York City is unfounded." (full text) (see August 31, 1948)
US Labor History
 Coal miners strike
October 2, 1949: joining with 400,000 coal miners already on strike, 500,000 CIO steel workers close down the nation's foundries, steel and iron mills, demanding pensions and better wages and working conditions. (see "in November")
Starbucks Workers Union

October 2, 2007: Starbucks Workers Union baristas at an outlet in East Grand Rapids, Mich., organized by the Wobblies, win their grievances after the National Labor Relations Board cites the company for labor law violations, including threats against union activists. (see Nov 5)
INDEPENDENCE DAY
October 2, 1958:  Guinea independent from France. (see January 1, 1960)
1963 World Series

October 2 – 6, 1963: the 1963 World Series matched the two-time defending champion N Y Yankees against the L A Dodgers, with the Dodgers sweeping the Series in four games to capture their second title in five years. The World Series Most Valuable Player Award went to Sandy Koufax, who started two of the four games and had two complete game victories.
October 2 Music et al
Cultural Milestone & Roots of Rock
October 2, 1967,:  DJ Rosko of WOR-FM, the first NYC FM station to play rock music, resigned over corporate interference with his choices of music. (''When are we going to learn that controlling something does not take it out of the minds of people?'' and declaring, ''In no way can I feel that I can continue my radio career by being dishonest with you.'' He added that he would rather return to being a men's-room attendant. (CM, see Oct 3; RR, see Oct 7)
Grateful Dead
October 2, 1967: all six members of The Grateful Dead were busted by California narcotics agents for possession of marijuana at the groups' 710 Ashbury Street House in San Francisco, California. (see January 31, 1970)
 Don Cornelius
October 2, 1971: Don Cornelius began Soul Train. He will host the show until 1993 and introduce to mainstream TV many Black artists who otherwise would not have had a TV forum. (BH, see November 2; DC, see March 25, 2006)
October 2 Peace Love Activism
AIDS & Ryan White
October 2, 1985: school principal upholds decision to prohibit White. (see Ryan White)
IRAQ II
October 2, 2002: the US Congress passed a joint resolution, which authorized the President to use the Armed Forces as he deems necessary and appropriate, against Iraq.  Text of resolution (see Oct 16)
Japanese Internment Camps
October 22, 1999: groundbreaking on construction of a national memorial to both Japanese-American soldiers and those sent to internment camps takes place in Washington, D.C. with President Clinton in attendance. (see February 2, 2000)
Women's Health
October 2, 2014: a three-judge panel of the United States Court of Appeals for the Fifth Circuit, in New Orleans sided with Texas in its yearlong legal battle over its sweeping abortion law and allowed the state to enforce one of the law's toughest provisions while the case was being appealed.Thirteen abortion clinics in Texas were forced to close immediately

The ruling gave Texas permission to require all abortion clinics in the state to meet the same building, equipment and staffing standards as hospital-style surgical centers, standards that abortion providers said were unnecessary and costly, but that the state argued improved patient safety.

Thirteen clinics whose facilities did not meet the new standards were to be closed overnight, leaving Texas — a state with 5.4 million women of reproductive age, ranking second in the country — with eight abortion providers, all in Houston, Austin and two other metropolitan regions. No abortion facilities wouldl be open west or south of San Antonio. (BC, see Oct 14; Texas, see June 27, 2016)
LGBTQ
October 2, 2015: the Vatican said that Pope Francis's encounter with Kim Davis, which was interpreted by many as a subtle intervention in the United States' same-sex marriage debate, was part of a series of meetings with dozens of guests and did not amount to an endorsement of her view. Ms. Davis was among the guests ushered into the Vatican's embassy for a brief meeting with him, the Vatican said.

"The pope did not enter into the details of the situation of Mrs. Davis, and his meeting with her should not be considered a form of support of her position in all of its particular and complex aspects," the Rev. Federico Lombardi, the Vatican spokesman, said in a statement. (see Nov 2)
October 2 Peace Love Activism, October 2 Peace Love Activism, October 2 Peace Love Activism, October 2 Peace Love Activism, October 2 Peace Love Activism, October 2 Peace Love Activism, October 2 Peace Love Activism, October 2 Peace Love Activism, October 2 Peace Love Activism, October 2 Peace Love Activism, October 2 Peace Love Activism, October 2 Peace Love Activism, October 2 Peace Love Activism, October 2 Peace Love Activism, October 2 Peace Love Activism, October 2 Peace Love Activism, October 2 Peace Love Activism,