Cannabis Dominoes
This is the third post I've done on the history of cannabis and mainly that history in the United State.
See Cannabis Contrails and Cannabis Contrails Continued for those two.
2021
The 21st century was already 20 years old. New Jersey's Governor Phil Murphy had been elected in  2017 and he had promised if elected to legalize marijuana within his first 100 days in office.
It was 1134 days later, but much had happened. By early 2021 several other state governments–including NJ neighbors New York, Connecticut, and Pennsylvania–were paving the way to the same legalization.
Cannabis Dominoes
New Jersey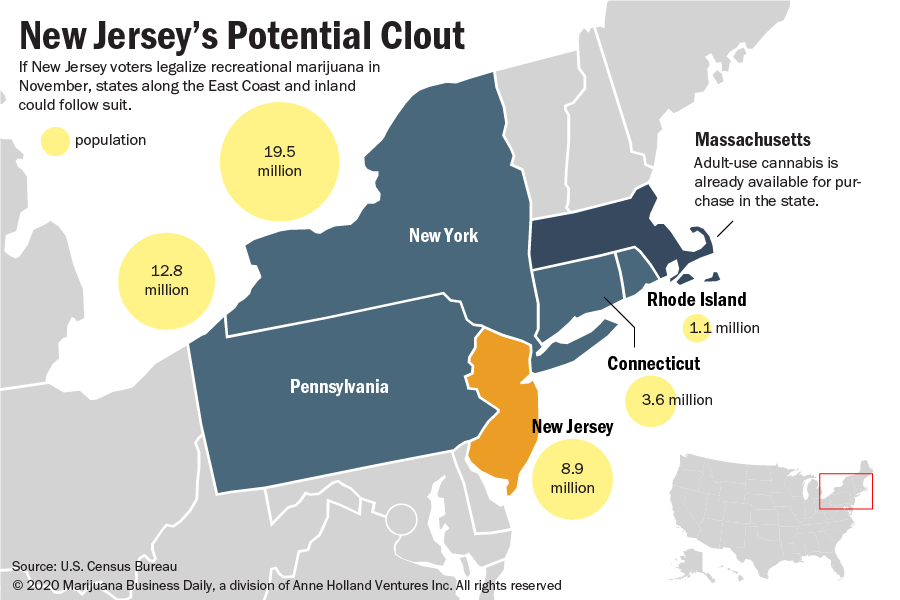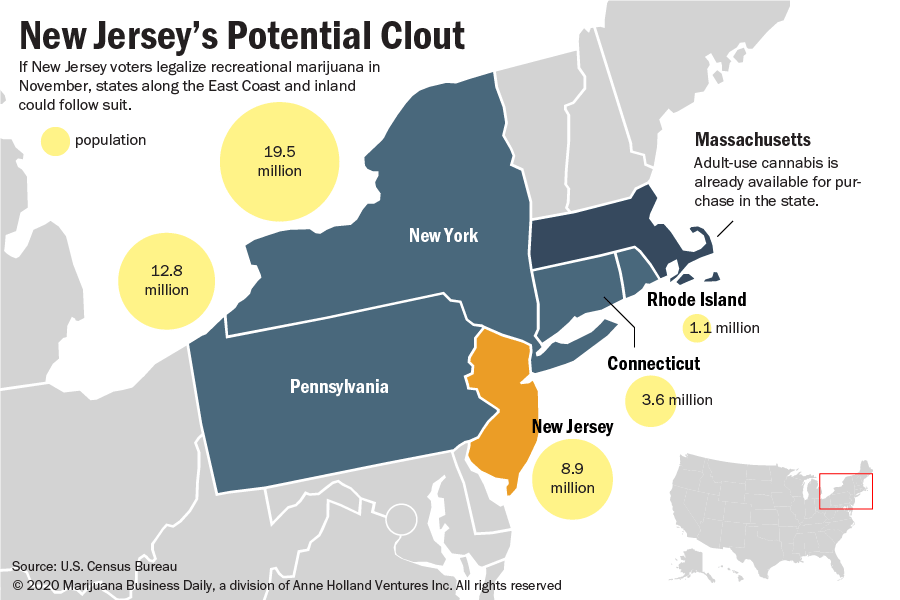 February 22, 2021: New Jersey became the 13th state to legalize marijuana (35 had legalized medical marijuana) and it wasn't just the state's social justice activists, entrepreneurs and the state's most ardent weed enthusiasts who celebrated.
Legal weed advocates nationwide had kept a close eye on New Jersey, seen as a vital domino that might soon send the entire East Coast cascading toward marijuana legalization.
And, eventually, the rest of the country.
"New Jersey could be the game changer for the Northeast and for the Mid-Atlantic. It is a huge state, there will be a large market there and it will undoubtedly put pressure on surrounding states to rethink their positions and create momentum for cannabis reform," said Steve Hawkins, executive director of the Marijuana Policy Project, a national advocacy group for marijuana legalization.  [The Hill article]
Cannabis Dominoes