September 1 Peace Love Art Activism
Immigration History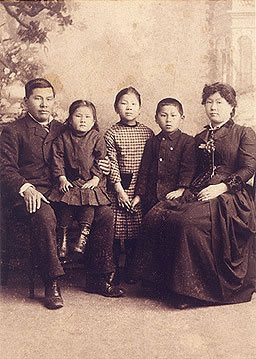 September 1, 1884: during the week of September 1, 1884, Joseph and Mary Tape, immigrants from China who had lived in the United States for over a decade, attempted to enroll their eight-year-old, American-born daughter, Mamie Tape, in San Francisco's Spring Valley School. Principal Jennie Hurley denied the Tapes' request on the basis of their race, and State Education Superintendent William Welcher supported that decision. Welcher justified the denial in part by noting that even the California Constitution described Chinese-Americans as "dangerous to the well-being of the state."
In response to the school's refusal to admit their daughter, Mr. and Mrs. Tape sued. (Chinese American site article) (see January 9, 1885)
September 1 Peace Love Art Activism
BLACK HISTORY
Separate Car Act
September 1, 1891: in response to the Separate Car Act and increasing violence against people of color in the South, a group made up mostly of "Creoles of color" convened at the offices of The Crusader, a black weekly in New Orleans. The paper's chief editorial contributor, Rodolphe Desdunes, contended that the "law is unconstitutional. It is like a slap in the face of every member of the black race." The group, called the Citizens Committee, devised a test case to prove the unconstitutionality of the law. (text from The Way It Was In the South)  (see March 9, 1892)
Separate high schools
September 1, 1926: Arizona opened separate high schools for African-American students, separating black and white students. (Arizona State Archives article) (see March 7, 1927)
Josh White
September 1, 1950: Josh White was a noted African-American blues and folk singer who was also outspoken on civil rights and other social issues. On June 22, 1950, he had been named in the notorious report Red Channels as a Communist sympathizer. As a result, he was called before the House Un-American Activities Committee (HUAC) to testify on this day. White did not back down from his political commitments, and in fact turned the tables on HUAC by affirming his support for civil rights and reading the entire lyrics of the famous Billie Holiday song, Strange Fruit, into the Congressional Record.  (Green Left Weekly article) (see Dec 10)
Sarah Keys v. Carolina Coach Company
September 1, 1953 : in Sarah Keys v. Carolina Coach Company, Keys became the first African American to challenge "separate but equal" in bus segregation before the Interstate Commerce Commission. The initial reviewing commissioner declined to hear her case, but Keys prevailed in front of the full commission. (Army dot mil article) (see Oct 8)
Emmett Till/fully prosecute
September 1, 1955:  Mississippi Governor Hugh White ordered  local officials to "fully prosecute" Milam and Bryant in the Till case. 
Emmett Till/Roy Bryant
September 1, 1994: Roy Bryant Sr., 63, died at the Baptist Hospital in Jackson, Mississippi of cancer. (BH, see Mar 16; see Till for expanded story)
Huckleberry Finn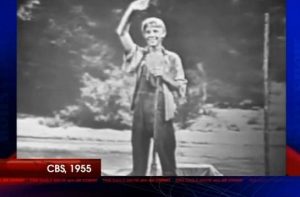 September 1, 1955:  a CBS television production of Mark Twain's classic American novel, The Adventures of Huckleberry Finn, omitted the character Nigger Jim, who is central to the novel, and also any mention of slavery. (see Sept 2)
School Desegregation
September 1, 1956: Clinton, Tennessee's Clinton High School began to desegregate in the fall of 1956. The integration of Clinton High School was among the first Tennessee public schools to do so. Anti-integration campaigners from inside and outside Clinton protested the decision to integrate the high school. They were inspired by New Jersey white supremacist John Kasper and Asa Carter both of whom spoke publicly in Clinton on September 1 against the decision to integrate the high school. After violence was narrowly averted on the lawn of the Anderson County Courthouse on September 1, National Guard troops were called into the city for two months to keep order.
The twelve black students who attended Clinton High School that fall became known as the "Clinton 12". On the morning of each school day they walked together down Broad Street from Foley Hill to Clinton High. (next BH and next SD,  see Sept 29)
Race revolts
September 1, 1964: Harlem Riot, A grand jury report cleared Lieutenant Gilligan of any wrongdoing in the shooting death of James Powell. (BH, Sept 9; Harlem Riot, see Dec 20)
Orangeburg Massacre
September 1, 1973: a NYT article reported that "Cleveland L. Sellers Jr., a black activist, declared upon his release from prison this week that he would seek a new investigation into what he termed the "Orangeburg massacre." " (BH, see Sept 27; last OM entry)
September 1 Peace Love Art Activism
US Labor History
Labor Day
September 1, 1894: Congress declares Labor Day a national holiday. (see Dec 15)
Keating-Owen Child Labor Act
September 1, 1916: the Keating-Owen Child Labor Act, banning articles produced by child labor from being sold in interstate commerce, becomes law. [Our Documents article]  (Labor, see Sept 3; Child Labor Act, see June 3, 1918)
César E. Chávez
September 1, 1979: Chavez announced settlement of 8-month lettuce strike against Sun Harvest Inc as a "victory for both the union and the company." The union continued its strike against five other growers in the Salinas valley. (see September 21, 1983)
September 1 Peace Love Art Activism
TERRORISM
September 1, 1926: Ku Klux Klan members in Virginia kidnapped Father Vincent B. Warren, a Catholic priest, because he had been teaching African-American children in Princess Anne County, VA.  They took him to a rural area and threatened Warren with guns and the prospect of being burned alive. The men released Warren several hours later.(altdaily.com article) (see November 25, 1930)
September 1 Peace Love Art Activism
Fair Housing
Housing Act of 1937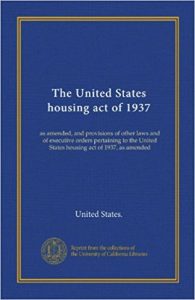 September 1, 1937: the Housing Act of 1937, sometimes called the Wagner-Steagall Act, provided for subsidies to be paid from the U.S. government to local public housing agencies (LHAs) to improve living conditions for low-income families. The act created the United States Housing Authority within the United States Department of the Interior. The act built on the National Housing Act of 1934, which created the Federal Housing Administration.  (Living New Deal article)
Mutual Ownership Defense
From 1940 – 1942: the Mutual Ownership Defense Housing Division of the Federal Works Agency part of the United States government, operating under the leadership of Colonel Lawrence Westbrook, was an attempt by the federal government to respond to the housing needs facing defense workers and develop housing projects for middle-income families utilizing the cooperative/mutual housing ownership concept. Under pressure by entrenched real estate interests and intense and competing resource needs caused by World War II, the Division lasted for only two years. As stated in the Second Annual Report of the Federal Works Agency: "As a group, defense workers were also poor candidates for individual home ownership because the duration of their employment was uncertain, and because few of them had savings adequate to finance the downpayment on new homes. Recognizing these characteristics, attention was given early to some special form of housing to meet squarely the economic problem of the defense worker and one which, at the same time, might lead to an ultimate solution of the housing problems of millions of other American families of similar economic status."(howderfamily.com article) (see November 1, 1943)
September 1 Peace Love Art Activism
Japanese Internment Camps
September 1, 1942: in the first specific ruling on the constitutionality of actions by President Roosevelt, by Congress, and by Lieut. Gen. John L. DeWitt in connection with evacuation of Japanese on the Pacific Coast, federal Judge Martin I Welsh of District Court of Northern California held that the Army was within its rights in evacuating, and in keeping in protective custody, all American-born Japanese as well as Japanese nationals. (see Japanese for expanded story)
September 1 Peace Love Art Activism
Cold War
ANZUS
September 1, 1951:   Australia, New Zealand, and the United States signed ANZUS, a mutual defense accord similar to NATO in Europe. The alliance between the U.S. and New Zealand, however, has been suspended since 1985, after the institution of New Zealand's nuclear-free zone prohibited U.S. nuclear warships from entering New Zealand's ports. (US DoS article) (see Oct 30)
Nuclear/Chemical News
September 1, 1961: the Soviet Union ended a moratorium on atomic bomb testing with an above-ground nuclear explosion in central Asia. The USSR had ended speculation the day before in a TASS broadcast that announced it had resumed atomic testing, and by 5 Sep, had conducted three nuclear weapons tests. President Kennedy ordered the resumption of U.S. underground weapons testing. (CW & Nuclear, see Sept 15; testing, see August 5, 1963)
September 1 Peace Love Art Activism
September 1 Music et al
Jimi Hendrix
September 1, 1957: Jimi Hendrix, 14, attended an Elvis Presley concert at Sicks Stadium in Seattle. (Elvis, see Dec 20; JH, see May 31, 1961)
Sheila
September 1 – 14, 1962: "Sheila" by Tommy Roe #1 Billboard Hot 100.
Brian Epstein
September 1, 1967: the Beatles held a meeting at Paul McCartney's house in London to decide upon their next course of action following the death of manager Brian Epstein. They decided to postpone their planned trip to India and to begin the already-delayed production of the Magical Mystery Tour movie. They had two songs already recorded for the movie, 'Magical Mystery Tour' and 'Your Mother Should Know'. (see Sept 11)
Roots of Rock
September 1, 1995: in Cleveland, OH, the Rock and Roll Hall of Fame and Museum ribbon cutting ceremony took place. The museum officially opened the next day. (see March 18, 2017)
September 1 Peace Love Art Activism
Vietnam
September 1, 1966: the Joint Chiefs of Staff granted approval of the  Operation Popeye project (next Vietnam, see October; see OP for expanded story)
SEPARATION OF CHURCH AND STATE
September 1, 1967: the repeal of Tennessee's Butler Act forbidding the teaching of evolution went into effect. (see Scopes for expanded story) 
September 1 Peace Love Art Activism
Stop and Frisk Policy
September 1, 1971:  Criminal Procedure Law 140.50 went into effect, which governs Terry-stops, or stop and frisks. (see June 15, 1976)
September 1 Peace Love Art Activism
Consumer Protection
September 1, 1998: the Intermodal Surface Transportation Efficiency Act of 1991 went into effect. The law required that all cars and light trucks sold in the United States have air bags on both sides of the front seat. (US DoT article) (see March 30, 1999)
September 1 Peace Love Art Activism
Assisted Suicide
September 1, 1998:  Michigan's second law outlawing physician-assisted suicide goes into effect. (see Kevorkian for expanded story)
September 1 Peace Love Art Activism
Hurricane Katrina
September 1, 2005: President Bush appeared on Good Morning America, and said that he understood the frustration of Katrina victims, many of whom are still waiting for food, water, and other aid. "I fully understand people wanting things to have happened yesterday," Bush said. "I understand the anxiety of people on the ground. … So there is frustration. But I want people to know there's a lot of help coming." (see Sept 2)
September 1 Peace Love Art Activism
McCain/Palin
September 1 – 4, 2008 – Republican National Convention held in St Paul, MN. John McCain and Sarah Palin nominated for President and Vice-President.
September 1 Peace Love Art Activism
Women's Health
September 1, 2014: U.S. District Judge John deGravelles temporarily blocked Louisiana from enforcing its restrictive new abortion law, but lawyers and advocates appeared to disagree about whether the judge's order affects doctors at all five abortion clinics in the state or only those at three clinics whose lawsuit challenges the measure.
   Judge deGravelles wrote that authorities could enforce the law until he held a hearing on whether an order to block it is needed while the case remained in court.
The law required doctors who performed abortions to have admitting privileges to a hospital within 30 miles of their clinics. The lawsuit claimed doctors haven't had enough time to obtain the privileges and the law likely would close all five clinics. [NPR story] (see Oct 2)
September 1 Peace Love Art Activism
LGBTQ
September 1, 2015: Rowan County (Kentucky) Clerk Kim Davis denied licenses to gay couples saying she was acting "under God's authority," just hours after the Supreme Court refused to support her position.
In a raucous scene in this little town, two same-sex couples walked into the Rowan County Courthouse, trailed by television cameras and chanting protesters on both sides of the issue, only to be turned away by the county clerk, Kim Davis.
As one couple, David Ermold and David Moore, tried to engage her in an argument, Ms. Davis said several times that her office would not issue any marriage licenses. "Under whose authority?" Mr. Ermold asked.
 "Under God's authority," she replied. [NYT article]  (see Sept 3)
September 1 Peace Love Art Activism
FREE SPEECH
Colin Kaepernick
September 1, 2016: Kaepernick took a knee during the anthem and teammate Eric Reid joined him. This was the first time during his protest, Kaepernick wasn't alone.
                Also, Jeremy Lane of the Seattle Seahawks sits during the national anthem
Lane became the first non-teammate to join Kaepernick in protest. He sat on the bench prior to the national anthem in Oakland, just minutes after Kaepernick and Reid took a knee during the anthem in San Diego.
                "I wasn't trying to say anything. Just standing behind Kaepernick," Lane said following the game. He added that he would keep doing it until he felt like justice was served. (FS & CK, see Sept 4)
September 1 Peace Love Art Activism