January 15 Peace Love Activism
---
Emma Goldman
January 15, 1909: San Francisco police arrested Goldman and Ben Reitman just before they were about to hold a meeting. Police charged them with rout—the assembly of two or more persons at a meeting where measures are advocated where if they were actually carried out would lead to a riot.
---
Police also arrested William Buwalda for his protest of their arrest. (see Goldman for expanded information)
Environmental Issues
---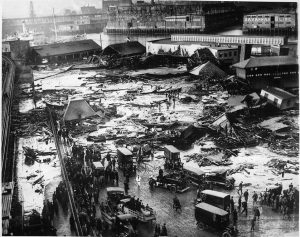 January 15, 1919: fiery hot molasses flooded the streets of Boston killing 21 people and injuring scores of others. The molasses burst from a huge tank at the United States Industrial Alcohol Company building in the heart of the city. (NYT article) (see May 11, 1934)
Religion and Public Education
Separation of church and State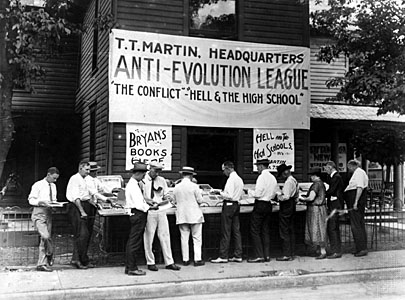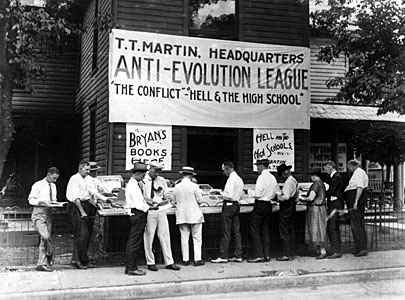 January 15, 1927: the Tennessee Supreme Court ruled that the Butler law (forbid the teaching of evolution) was constitutional. However, it overturned Scopes' verdict on a technicality, ruling that his fine should have been set by the jury hearing the case instead of by Judge Raulston. The justices declared in their ruling that "[n]othing is to be gained by prolonging the life of this bizarre case." (Butler Act, see May 17, 1967; Separation, see see February 5, 1953)
---
Champaign, IL
In 1940:  in Champaign, IL, interested members of various Protestant, Catholic, and Jewish faiths formed an association named the Champaign Council on Religious Education. This association obtained permission from the Champaign Board of Education to offer voluntary religious education classes for public school students from grades four to nine. These weekly 30- and 45-minute classes were led by clergy and lay members of the association in public school classrooms during school hours.  (see 1944 below)
---
Released time
In 1942: "Released time" participation reached 1.5 million students in 46 states. Some districts held the classes in the public school buildings. 
---
James McCollum
In 1944:  Vashti McCollum's son, James McCollum, then a fourth grader enrolled in the Champaign public schools, came home with a parental consent form for his attendance at "voluntary" religion classes during the school day. The form allowed choice between Catholic, Protestant, and Jewish instruction. She permitted James's participation. 
---
Cold War/Religion
In 1945: in the postwar era, Americans flock to church in record numbers, swelling the growth of traditional denominations — Methodists, Baptists, Disciples of Christ, Lutherans and Presbyterians. Church building booms; Bible sales skyrocketed. Amid the prosperity, the United States and the Soviet Union face off in the Cold War, a spiritual struggle that pits Christian America against "godless communism." (Religion, see July 1945; CW, see Feb 4)
---
January 15 Peace Love Activism
BLACK HISTORY
President Truman & civil rights
January 15, 1947: President Truman, condemning "a tendency in this country" toward revival of bigotry and intolerance, called for legislation to implement the Bill of Rights and protect the civil rights of citizens in those local areas from which Federal enforcement agencies have been excluded.  (BH, see Feb 21; C on CR, see May 1)
---
Viola Liuzzo car for sale…a "crowd-getter"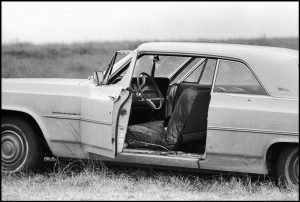 January 15, 1966: on March 25, 1965, terrorists had assassinated civil rights volunteers Viola Liuzzo and Leroy Moton while they were driving.  On this date, the Birmingham News newspaper published an ad offering Liuzzo's bullet-ridden car for sale. Asking $3,500, the ad read, "Do you need a crowd-getter? I have a 1963 Oldsmobile two-door in which Mrs. Viola Liuzzo was killed. Bullet holes and everything intact. Ideal to bring in crowds."  (BH, see Jan 31; March to Montgomery, see April 27, 1967)
Brown v. Board of Education
---
In 1972, a federal court ordered the Board of Education of Oklahoma City Schools to adopt a busing program to desegregate the city's public schools in compliance with the United States Supreme Court's desegregation decision in Brown v. Board of Education. The school board complied for five years and then filed a motion to lift the order. The federal court found that integration had been achieved, granted the motion, and ended the bussing program.
---
In 1984, the school board adopted a new student assignment plan that significantly reduced busing and re-segregated Oklahoma City schools. Local parents of African American students initiated litigation challenging the new assignment plan and asking for reinstatement of the 1972 busing decree. In 1989, the United States Court of Appeals for the Tenth Circuit re-instituted the decree, and the school board appealed to the United States Supreme Court.
---
On January 15, 1991, the Court declared in a 5-3 decision written by Chief Justice William Rehnquist that federal desegregation injunctions were intended to be temporary. Despite troubling evidence that Oklahoma City schools were re-segregating under the district's new plan, the Court sent the case back to the lower federal court for assessment under a less stringent standard, which ultimately permitted the school board to proceed with the new plan. Justice Thurgood Marshall, joined by Justices Harry Blackmun and John Paul Stevens, argued in dissent that a desegregation decree should not be lifted when doing so recreates segregated "conditions likely to inflict the stigmatic injury condemned in Brown."  (NYT article) (BH see Mar 3; SD, see March 31, 1992)
FREE SPEECH
---
On March 8, 1949 authorities had arrested Irving Feiner after speaking to a  crowd of 75 or 80 people in Syracuse, New York. Feiner, a college student, had been standing on a large wooden box on the sidewalk, addressing a crowd through a loud-speaker system attached to an automobile. He made derogatory remarks about President Harry S. Truman, the American Legion, the Mayor of Syracuse, and other local political officials. Feiner urged that they rise up in arms and fight for equal rights. 
---
On January 15, 1951 in Feiner v. New York, in a 6–3 decision delivered by Chief Justice Fred Vinson, the US Supreme Court upheld Feiner's arrest.
---
Focusing on the "rise up in arms and fight for their rights" part of Feiner's speech, the court found that Feiner's First Amendment rights were not violated, because his arrest came when the police thought that a riot might occur. The court found that the police did not attempt to suppress Feiner's message based on its content, but rather on the reaction of the crowd. The court reaffirmed the fact that a speaker cannot be arrested for the content of his speech. The court also reaffirmed that the police must not be used as an instrument to silence unpopular views, but must be used to silence a speaker who is trying to incite a riot.
---
New York won, the Chief Justice wrote, because by law, Feiner's actions created an imminent threat: the police arrested him because the police wanted to protect the city government and the people of New York. (see June 4)
---
Supremes
January 15, 1961: Motown Records signed The Supremes. Their first release will be " I Want a Guy."
Rock Venues
---
January 15, 1964: the Los Angeles Whiskey a Go Go opened. The club's opening night featured Johnny Rivers as the headlining act. The club quickly became famous for its music (rock 'n' roll), dancing (the patrons on the floor and the go-go dancers inside elevated glass cages) and the Hollywood celebrities it attracted. The Whisky played an important role in many musical careers, especially for bands based in southern California. The Byrds, Alice Cooper, Buffalo Springfield, Smokestack Lightning, and Love were regulars, and The Doors were the house band for a while – until the debut of the "Oedipal section" of "The End" got them fired. (see Whisky a Go Go for more) (see August 13, 1965)
---
LSD
January 15, 1966: Portland, Oregon Acid Test. (see Jan 17)  
---
The Rolling Stones
January 15, 1967: The Rolling Stones appeared on The Ed Sullivan Show. At Ed Sullivan's request, the band changed the lyrics of "Let's Spend the Night Together" to "Let's spend some time together".
---
Byrds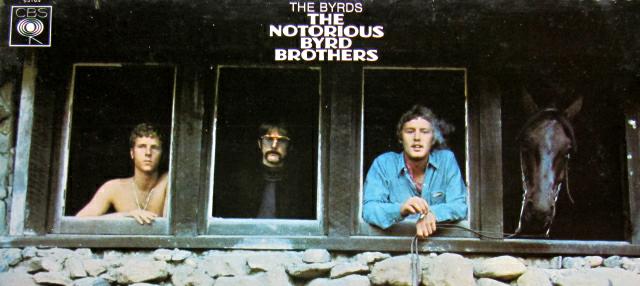 January 15, 1968: Byrds released Notorious Byrd Brothers album.
---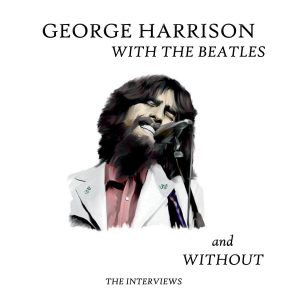 ---
---
January 15, 1969: all four Beatles met to discuss their future, Harrison was in a commanding position, following a series of dismal sessions at Twickenham Film Studios, and was able to set down his terms for returning to the group. During the five-hour meeting he made it clear that he would leave the group unless the idea of a live show before an audience was dropped. (see Jan 30)
Vietnam
JFK: no troops fighting in Vietnam
---
January 15, 1962:  asked at a news conference if U.S. troops are fighting in Vietnam, President Kennedy answered "No." He was technically correct, but U.S. soldiers were serving as combat advisers with the South Vietnamese army, and U.S. pilots were flying missions with the South Vietnamese Air Force. While acting in this advisory capacity, some soldiers invariably got wounded, and press correspondents based in Saigon were beginning to see casualties from the "support" missions and ask questions. (see Jan 18)
---
Pece talks stumble forward
Exactly eleven years later, on January 15, 1973, citing "progress" in the Paris peace negotiations between National Security Advisor Henry Kissinger and Le Duc Tho of North Vietnam, President Richard Nixon halted the most concentrated bombing of the war, as well as mining, shelling, and all other offensive action against North Vietnam. The cessation of direct attacks against North Vietnam did not extend to South Vietnam, where the fighting continued as both sides jockeyed for control of territory before the anticipated cease-fire. (see Jan 22)
Clarence Earl Gideon


---
January 15,  1963:  the Gideon v. Cochran case was argued at the US Supreme Court. Abe Fortas was assigned to represent Gideon. Bruce Jacob, the Assistant Florida Attorney General, was assigned to argue against Gideon. Fortas argued that a common man with no training in law could not go up against a trained lawyer and win, and that "you cannot have a fair trial without counsel." Jacob argued that the issue at hand was a state issue, not federal; the practice of only appointing counsel under "special circumstances" in non-capital cases sufficed; that thousands of convictions would have to be thrown out if it were changed; and that Florida had followed for 21 years "in good faith" the 1942 Supreme Court ruling in Betts v. Brady. The case's original title, Gideon v. Cochran, was changed to Gideon v. Wainwright after Louie L. Wainwright replaced H. G. Cochran as the director of the Florida Division of Corrections. (see March 18)
Super Bowl


---
January 15, 1968: first Super Bowl…Packers vs. Chiefs. Packers 35, Chiefs 10.
Feminism
NY Radical Women
---
January 15, 1968: Members of the New York Radical Women led an protest event, a "burial of traditional womanhood." held in Arlington National Cemetery. (see Sept 7)
---
National Press Club
January 15, 1971: National Press Club, Washington, DC, voted to admit women to membership after excluding women from membership since the club's founding.  (see January 25, 1971)
Native Americans
---
January 15, 1972: Russell C Means, director of the Cleveland American Indian Center, said the symbol used by the Cleveland Indians was "racist, degrading and demeaning" to the American Indian and that he would file a lawsuit to halt use of the symbol.  (NYT article) (see Oct 31)
United Farm Workers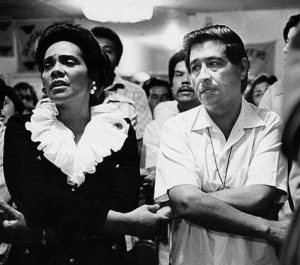 ---
January 15, 1974, César E. Chávez awarded the Martin Luther King Jr. Nonviolent Peace Prize by Coretta Scott King. (see June 5, 1975)
Sara Jane Moore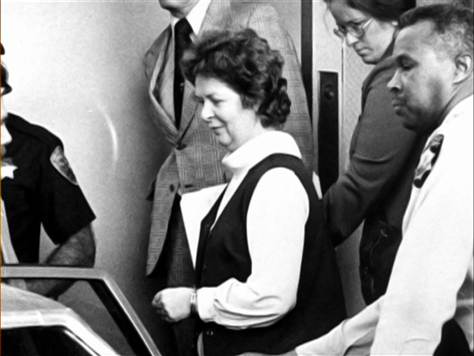 ---
January 15, 1976: Sara Jane Moore was sentenced to life in prison by Federal district judge Samuel Conti who said that Moore would not have tried to kill President Ford here on Sept. 22 "if we had in this country any effective capital punishment law." Conti called Moore "a product of a permissive society." (NYT article) (see also Lynette Squeaky Fromme and/or Oliver W Sipple)  (see February 5, 1979)
Student Rights & Fourth Amendment
---
January 15, 1985: New Jersey v. T.L.O. (1985) Students have a reduced expectation of privacy in school. A teacher accused "T.L.O." of smoking in the bathroom. When she denied the allegation, the principal searched her purse and found cigarettes and marijuana paraphernalia. A family court declared T.L.O. a delinquent. The Supreme Court ruled that her rights were not violated since students have reduced expectations of privacy in school. (SR, see July 7, 1986; 4th, see Mar 27)
IRAQ
IRAQ War I
---
January 15, 1991: The UN deadline for the withdrawal of Iraqi forces from occupied Kuwait expired, preparing the way for the start of Operation Desert Storm. (see Jan 16)
---
Iraq War II
January 15, 2005: a military court sentenced Army Specialist Charles Graner Jr. to 10 years behind bars for physically and sexually mistreating Iraqis at Abu Ghraib prison. (IW II, see Mar 3; mistreatment, see March 20, 2015)
Dissolution of Yugoslavia
January 15, 1992: the Yugoslav federation effectively collapsed as the European Community recognized the republics of Croatia and Slovenia. (see Mar 1)
Technological Milestone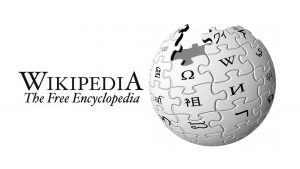 ---
January 15, 2001:  Wikipedia, the free web-based encyclopedia, made its debut. (see Oct 23)
Westboro Baptist Church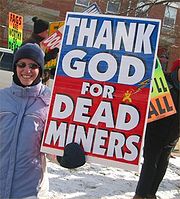 ---
January 15, 2006: members of the Westboro Baptist Church (Topeka, Kansas) protested a memorial for Sago Mine disaster victims, claiming that the mining accident was God's revenge against America for its tolerance of homosexuality. (see March 2, 2011)
Capt Chelsey Sullenberger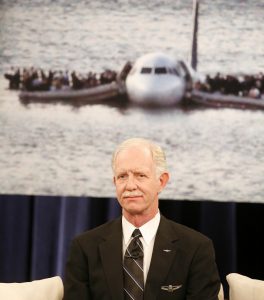 ---
January 15, 2009: US Airways Capt Chelsey Sullenberger guided a jetliner disabled by a bird strike just after takeoff from New York's LaGuardia Airport to a safe landing in the Hudson River. All 155 people aboard survived.
The Cold War
---
January 15, 2015: the Obama administration announced a set of new regulations regarding Cuba that eased decades-old restrictions on travel, business and remittances, putting into reality some of the changes promised by President Obama last month when he announced plans to resume normal diplomatic relations with Havana.                
---
Under the new regulations, Americans would be allowed to travel to Cuba for any of a dozen specific reasons without first obtaining a special license from the government. Airlines and travel agents would be allowed to provide service to Cuba without a specific license. And travelers would be permitted to use credit cards and spend money while in the country and bring back up to $400 in souvenirs, including up to $100 in alcohol or tobacco.                 The new regulations would also make it easier for American telecommunications providers and financial institutions to do business with Cuba. Americans would be allowed to send more money to Cubans, up to $2,000 every three months instead of the $500 then permitted. (NYT video) (see Apr 10)
LGBTQ
---
January 15, 2015: Idaho state officials authorized paying $456,000 in legal fees incurred defending Idaho's ban on same sex marriage, including $401,000 in fees to the attorneys who successfully sued last year to overturn the ban. The fees would be paid from the state's special Constitutional Defense Fund. 
---
January 15, 2015: in Caspar v. Snyder U.S. District Judge Mark Goldsmith ruled that three hundred Michigan same-sex couples had a "fundamental right" for their marriages to be legal, a after the state refused to recognize the unions.                
---
The 16 individuals and about 600 more were married in March when Michigan's gay marriage ban was struck down. For one day, several county clerks were able to issue licenses to same-sex couples and perform wedding ceremonies before an appeals court stayed the ruling.                
---
Goldsmith wrote, "The same-sex couples who married in Michigan during the brief period when such marriages were authorized acquired a status that state officials may not ignore absent some compelling interest — a constitutional hurdle that the defense does not even attempt to surmount…In these circumstances, what the state has joined together, it may not put asunder." (see Jan 16)
DEATH PENALTY
---
January 15, 2015: the US Supreme Court declined to halt the execution of Oklahoma inmate, Charles Warner, who was convicted of raping and murdering an 11-month-old baby. The court was divided 5-4, with Justice Sonia Sotomayor writing a dissenting opinion. (NYT article) (see Jan 23)
January 15 Peace Love Activism, January 15 Peace Love Activism, January 15 Peace Love Activism, January 15 Peace Love Activism, January 15 Peace Love Activism, January 15 Peace Love Activism, January 15 Peace Love Activism, January 15 Peace Love Activism, January 15 Peace Love Activism, January 15 Peace Love Activism, January 15 Peace Love Activism, January 15 Peace Love Activism, January 15 Peace Love Activism, January 15 Peace Love Activism, 
Please follow and like us: