December 22 Peace Love Activism
Pledge of Allegiance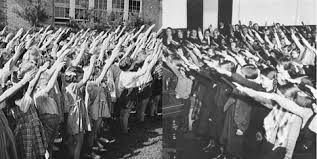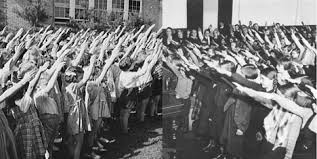 December 22, 1942: Congress amended the Flag code to replace the Bellamy salute with the the hand-over-heart salute. The Bellamy salute  had been the salute described by Francis Bellamy to accompany the American Pledge of Allegiance, which he had authored. During the period when it was used with the Pledge of Allegiance, it was sometimes known as the "flag salute". During the 1920s and 1930s, Italian fascists and Nazis adopted salutes which were similar in form, resulting in controversy over the use of the Bellamy salute in the United States. (see June 14, 1943)
Vietnam
Napalm
December 22, 1950: the French use napalm against Viet Minh forces for the first time. (see February 25, 1952)
James T. Davis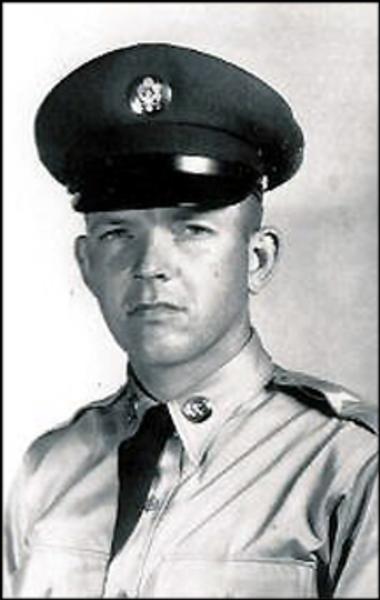 December 22, 1961: first battlefield fatality: Specialist 4 James T. Davis. He served as a 3rd Radio Research Unit advisor to elements of the Army of the Republic of Vietnam (ARVN). Davis is honored on Panel 1E, Line 4 of the Vietnam Veterans Memorial. See James T Davis for expanded story.(see January 12, 1962)
Peace delegation to Hanoi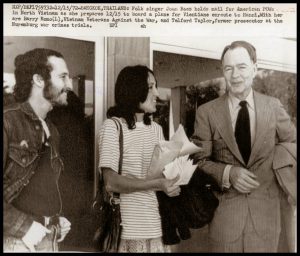 December 22, 1972: a peace delegation that included singer-activist Joan Baez and human rights attorney Telford Taylor visited Hanoi to deliver Christmas mail to American prisoners of war (they will be caught in the Christmas bombing of North Vietnam). (see Dec 25)
December 22 Music et al
December 22, 1962 – January 11, 1963: "Telstar" by the Tornados #1 on the Billboard Hot 100. Joe Meek wrote it. Jean Ledrut, a French composer, accused Meek of plagiarism, claiming that the tune of "Telstar" had been copied from "La Marche d'Austerlitz", a piece from a score that Ledrut had written for the 1960 film Austerlitz. The a lawsuit prevented Meek from receiving royalties from the record.  Courts resolved the issue in Meek's favor, but not until three weeks after his suicide in 1967. Austerlitz was not released in the UK until 1965 and Meek was unaware of the film when the lawsuit was filed in March 1963. (see February 10, 1968)
BLACK HISTORY
University of Alabama
December 22, 1963: Tuscaloosa, Alabama Police Chief William M. Marable said that he had both statements and physical evidence to support charges that five National Guardsmen set off explosions near the University of Alabama. (BH, see Dec 23; UA, see January 8, 1964)
Sam Cooke
December 22, 1964:: Sam Cooke's A Change is Gonna Come released. (see Change Is Gonna Come) (see In February 1965)
George Whitmore, Jr
December 22, 1972: Brooklyn DA Eugene Gold announced he was reopening the case in view of an affidavit obtained by TV journalist Selwyn Raab from Elba Borrero's sister, Celeste Viruet, who lived near Borrero at the time of the assault but had since returned to her native Puerto Rico. The affidavit stated that before Borrero identified George Whitmore, Jr. police had shown her a photo array and she had identified another person as her assailant. (see George Whitmore)
Howard Beach incident
December 22, 1986: three arrests were made of local teenagers in the Michael Griffith December 20 Howard Beach incident; the accused were Jon Lester, Scott Kern and Jason Ladone. (BH, see In February 1987; Howard Beach, see February 10, 1987)
Byron De La Beckwith
December 22, 1997: The Mississippi Supreme Court upheld the conviction of Byron De La Beckwith in the 1963 assassination of the civil rights leader Medgar Evers. The court said the 31-year lapse between the ambush slaying and Mr. Beckwith's conviction did not deny him a fair trial. (Evers, see January 21, 2001)
Rainey Pool murder
In 1998: after more than twenty-eight years, five men were indicted for the murder of Pool (April 12, 1970).   Two of the five men had severed trials. (Pool, see June 30, 1999; BH, see Mar 12)
Murders of Three Civil Rights Workers
December 22, 2014: the Associated Press interviewed Edgar Ray Killen inside the Mississippi State Penitentiary, his first interview since his conviction on state charges of manslaughter in 2005. He steadfastly refused to discuss the "Freedom Summer" slayings of three civil-rights workers. He said he remained a segregationist who does not believe in race equality but contends he bears no ill will toward blacks.

Killen had first contacted an AP reporter 18 months earlier. In his first letter on March 3, 2013, he made clear that no conversation with a reporter would result in a confession.

"That is not where I am coming from after 50 years of silence," Killen wrote. "I have never discussed the 1964 case with anyone — an attorney, the FBI, local law nor friend — and those who say so are lying."(BH, see January 28, 2015; Murders, see May 26, 2016)
Feminism
December 22, 1966:  Lucy Burns Suffragist died in Brooklyn, NY.(see August 30, 1967)
Cultural Milestones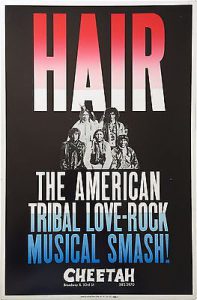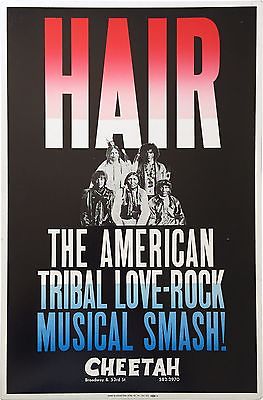 December 22, 1967: Chicago businessman Michael Butler was planning to run for the U.S. Senate on an anti-war platform. He watched the Public Theatre's production of Hair several times and joined forces with Joe Papp to reproduce the show at another New York venue after the close of its run at the Public. Papp and Butler first moved the show to The Cheetah, a discothèque at 53rd Street and Broadway. It ran for 45 performances. (CM, see January 22, 1968; Hair, see April 29, 1968)
Beavis and Butthead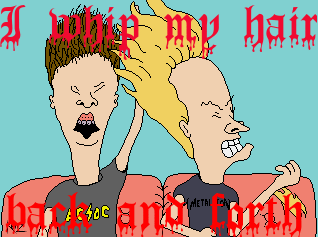 December 22, 1992: MTV first broadcast Beavis and Butthead.  One of the most well-known aspects of the series was the inclusion of music videos and the negative criticism by the characters of those videos.(see July 15, 1995)
Native Americans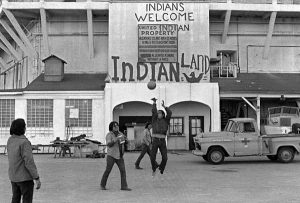 December 22, 1969: native-American civil rights activists had occupied Alcatraz Island on November 20, 1969, and held it for 18 months, until June 1971. One month after the occupation began, on this day, the protesters launched a pirate radio station called Radio Free Alcatraz.

Alcatraz Island had been the home of a federal penitentiary until President John Kennedy ordered it closed in 1963. At that point, Native-American activists argued that it was traditional Native-American land and launched several protests around it. The island became a national park in 1972.
Native American Rights Fund
In 1970: the Native American Rights Fund (NARF) founded, It is the oldest and largest nonprofit law firm dedicated to asserting and defending the rights of Indian tribes, organizations and individuals nationwide. (see Feb 22)
Falklands War
December 22, 1981: General Leopoldo Galtierirose rose to the Presidency of Argentina in a coup that ousted General Roberto Viola. (see April 2, 1982)
Dissolution of the USSR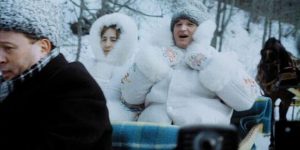 December 22, 1989: the Romanian army defected to the cause of anti-communist demonstrators, and the government of Nicolae Ceausescu was overthrown. Ceaușescu and his wife Elena fled.
Brandenburg gate
December 22, 1989: Berlin's Brandenburg gate is reopened. (see Dec 25)
TERRORISM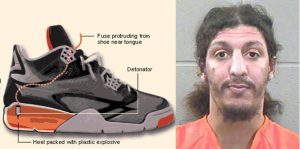 December 22, 2001: a Paris–Miami flight was diverted to Boston after passenger Richard Reid attempted to detonate explosives hidden in his shoe. (see Dec 27)
Jack Kevorkian
December 22, 2005: Kevorkian was again denied parole by a board. (see June 1, 2007)
Immigration History
December 22, 2009:  Brandon Piekarsky, 18, and Derrick Donchak, 19 pleaded not guilty in federal court to a hate crime in the death of Luís Ramírez, an immigrant. Piekarsky and Donchak were arraigned in Wilkes-Barre on charges stemming from the July 12, 2008 beating death of Ramírez. (IH, see January 5, 2010; Ramirez, see October 14, 2010)
National Security Entry-Exit Registration System
December 22, 2016: the Obama administration dismantled a dormant national registry program for visitors from countries with active terrorist groups — a program that then President-elect Donald J. Trump had suggested he would resurrect. The government had created the registry after the attacks of Sept. 11, 2001, but it  had not been in use since 2011, so the move was largely symbolic and appeared to be aimed at distancing the departing administration from any effort by the new president to revive the program, known as the National Security Entry-Exit Registration System, or Nseers. (see January 25, 2017)
L

GBTQ
Don't Ask Don't Tell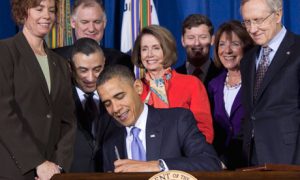 December 22, 2010: President Obama signed the Don't Ask, Don't Tell repeal into law. (see January 31, 2011)
North Carolina stalemate
December 22, 2016: North Carolina Republicans, who controlled both houses of the legislature, could not agree on a way to repeal House Bill 2. The  law, signed by Governor Pat McCrory on March 23, curbed legal protections for lesbian, gay, bisexual and transgender people, and requires transgender people in public buildings to use the bathroom that corresponds with the gender on their birth certificate. The law had prompted economic boycotts, lawsuits, political acrimony and contributed to the McCrory's defeat in November. (LGBTQ, see Dec 29; North Carolina, see March 15, 2017)
December 22 Peace Love Activism
Beat Generation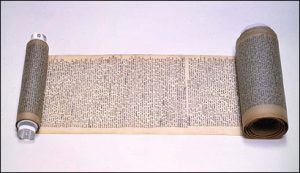 December 22, 2014: James Irsay, the owner of the Indianapolis Colts, donated $10,000 for the Lowell Celebrates Kerouac Committee, a Massachusetts organization that keeps Beat Generation writer Jack Kerouac's legacy alive.

Treasurer Steve Edington said the organization reached out to Irsay knowing he was huge Kerouac fan. Irsay paid $2.4 million for Kerouac's original "On the Road" manuscript in 2001, and in 2007 allowed it to be displayed in Lowell, Kerouac's hometown.  (see February 11, 2015)
Birth Control & FREE SPEECH
December 22, 2014: U.S. appeals court Judge J. Harvie Wilkinson III wrote that a North Carolina law requiring women seeking an abortion to have an ultrasound of the fetus performed and described to them was unconstitutional because it forced doctors to voice the state's message discouraging the procedure.

Wilkinson, of the 4th U.S. Circuit Court of Appeals, upheld a district judge's decision striking down the 2011 law, which was passed by North Carolina's Republican-led legislature over a veto by then-Governor Beverly Perdue, a Democrat.

"The state freely admits that the purpose and anticipated effect ... is to convince women seeking abortions to change their minds or reassess their decisions," Wilkinson wrote in a unanimous ruling by a three-judge panel in Richmond, Virginia.

"The state cannot commandeer the doctor-patient relationship to compel a physician to express its preference to the patient," the appeals court ruled, stating that "this compelled speech provision" violated the U.S. Constitution's First Amendment. (NYT article) (WH, see March 9, 2015; FS, see March 30, 2015)
December 22 Peace Love Activism, December 22 Peace Love Activism, December 22 Peace Love Activism, December 22 Peace Love Activism, December 22 Peace Love Activism, December 22 Peace Love Activism, December 22 Peace Love Activism, December 22 Peace Love Activism, December 22 Peace Love Activism, December 22 Peace Love Activism, December 22 Peace Love Activism, 
Please follow and like us: