Day 2 Woodstock Music and Art Fair
Saturday 16 August 1969
My piece of…
      ...the Woodstock Music and Art Fair was mainly day 2. My friend Tony and I had left New Jersey on Friday night after hearing about heavy traffic around the festival. Leaving 12 hours early for what we thought would be a 90 minute trip seemed a good idea.

Around the same time that Arlo Guthrie announced that authorities had closed it, we drove up the NY Thruway.

We arrived in the Monticello area within a couple of hours, but as everyone knows, Rt 17B was jammed. We crawled along for a few miles before deciding to pull off the road and park. It was dark. It was misty. And there were as many people walking toward the festival as away, the latter saying the festival was cancelled.

We slept in the car until dawn, got up, and started walking. Around noon we got to the field, put our uncollected tickets back in our pockets, and waited.

It was a beautiful day literally and figuratively. It was going to be an historic weekend. Here is the line up, their personnel, and set list for Woodstock Day Two.
Day 2 Woodstock Music and Art Fair
Quill
Quill started at 12.15 pm; played for 30 minutes.

Dan Cole: vocals
Jon Cole: bass, vocals
Norman Rogers: guitar, vocals
Phil Thayer: keyboard, saxophone, flute
Roger North: drums
Set list:
They Live the Life
That's How I Eat

Country Joe
Country Joe was not on Saturday's schedule, but trying to keep the music going once started required some ingenuity on the part of Michael Lang et al. 

They recruited a guitar-less Joe with a strapless guitar and a found piece of rope. Joe's solo performance has become part of the Woodstock legacy.

He  started at 1 pm; played for 30 minutes,

Set list:
Janis
Donovan's Reef
Heartaches by the Number
Ring of Fire

Tennessee Stud
Rockin' Round the World
Flying All the Way
Seen a Rocket
"Fish" Cheer > I-Feel-Like-I'm-Fixin'-To-Die Rag
Santana
Santana started at 2 pm; played for 45 minutes.

Carlos Santana: guitar
Gregg Rolie: vocals, keyboard
David Brown: bass

Jose "Chepito" Areas: timbales, congas, percussion
Mike Carabello: timbales, congas, percussion
Michael Shrieve: drums
Set list:
Waiting
Evil Ways
You Just Don't Care
Savor

Jingo
Persuasion
Soul Sacrifice
Fried Neckbones And Some Home Fries
John Sebastian
     Like Country Joe, Woodstock Ventures drafted the unscheduled John Sebastian to perform to buy time for setting up the next group. The solo Sebastian started at 3.30 pm and played for 25 minutes.
Set list:
How Have You Been
Rainbows All Over Your Blues
I Had A Dream

Darlin' Be Home Soon
Younger Generation
Keef Hartley Band
Keef Hartley Band started at 4.45 pm; played for approx 45 minutes

Keef Hartley: drums
Miller Anderson: guitar, vocals
Jimmy Jewell: saxophone
Henry Lowther: trumpet, violin
Gary Thain: bass
Set list:
Spanish Fly
She's Gone
Too Much Thinkin'
Believe In You

Halfbreed Medley: Sinnin' For You (Intro) >Leaving Trunk > Just to Cry > Sinnin' for You
The Incredible String Band
     The Incredible String Band were scheduled for Friday's folk lineup, but travel issues prevented that. They started at 6 pm; played for 30 minutes.

Mike Heron: multi-instrumentals
Robin Williamson: vocals, multi-instrumentals
Christina "Licorice" McKechnie: organ, vocals, multi-instrumentals
Rose Simpson: bass, vocals, multi-instrumentals
Set list:
Invocation (Spoken Word)
The Letter
Gather 'Round

This Moment
Come with Me
When You Find Out Who You Are
Canned Heat
     Canned Heat started at 7.30 pm; played for 60 minutes.

Alan "Blind Owl" Wilson: guitar, harmonica, vocals
Bob "The Bear" Hite: vocals, harmonica
Harvey "The Snake" Mandel: guitar
Larry "The Mole" Taylor: bass
Adolpho "Fito" de la Parra: drums
Set list:
I'm Her Man
Going Up the Country
A Change Is Gonna Come / Leaving This Town
Too Many Drivers at the Wheel

I Know My Baby
Woodstock Boogie
On the Road Again
Mountain
     Mountain started at 9 pm; played for 60 minutes.

Leslie West: guitar, vocals
Felix Pappalardi: bass
Steve Knight: keyboards
Norman "N.D." Smart: drums
Set list:
Blood of the Sun

Stormy Monday

Theme for an Imaginary Western

Long Red

For Yasgur's Farm

Beside the Sea

Waiting to Take You Away

Dreams of Milk and Honey

Southbound Train
Grateful Dead
Grateful Dead started at 10:30 pm; on stage for 95 minutes (with extended sound issue stretches during set).

Jerry Garcia: guitar, vocals
Bob Weir: guitar
Ron "Pig Pen" McKernan: keyboards, vocals
Tom Constanten: keyboards, vocals
Phil Lesh: bass
Bill Kreutzmann: drums
Mickey Hart: drums
Set list:
Dark Star
High Time
Turn on Your Lovelight
Creedence Clearwater Revival
Creedence Clearwater Revival started at 12:30 am; played for 50 minutes.

John Fogerty: vocals, guitar, harmonica, piano
Tom Fogerty: rhythm guitar, vocals
Stu Cook: bass
Doug "Cosmo" Clifford: drums
Set list:
Born on the Bayou
Green River
Ninty-Nine-and-a-Half (Won't Do)
Bootleg
Commotion
Bad Moon Rising

Proud Mary
I Put a Spell on You
Night Time is the Right Time
Keep on Chooglin'
Susie Q
Janis Joplin
Janis Joplin started at 2 am; played for 60 minutes.
Janis Joplin: vocals
Terry Clements: tenor saxophone
Cornelius "Snooky" Flowers: baritone saxophone
Luis Gasca: trumpet
John Till: guitar
Richard Kermode: keyboards
Brad Campbell: bass
Maury Baker: drums
Set list:
Raise Your Hand
As Good As You've Been to This World
To Love Somebody
Summertime
Try (Just a Little Bit Harder)

Cozmic Blues
I Can't Turn You Loose
Work Me Lord
Piece of My Heart
Ball and Chain
Sly and the Family Stone
Sly and the Family Stone started at 3.30 am; played for 50 minutes.
Sly Stone: vocals, keyboard
Freddie Stone: guitar, vocals
Jerry Martini: saxophone
Cynthia Robinson: trumpet
Rosie Stone: keyboard, vocals
Larry Graham: bass
Gregg Errico: drums
Set list:
M'Lady

Sing A Simple Song

You Can Make It If You Try

Everyday People

Dance To The Music

Music Lover

I Want To Take You Higher

Love City

Stand!
The Who
     The Who started at 5 am; played for 65 minutes.

Roger Daltrey: vocals
Pete Townshend: guitar
John Entwistle: bass
Keith Moon: drums
Set list:
Heaven and Hell
I Can't Explain
It's a Boy
1921
Amazing Journey
Sparks
Eyesight to the Blind
Christmas
Tommy Can You Hear Me?
Acid Queen
Pinball Wizard
Abbie Hoffman incident
Do You Think It's Alright?

Fiddle About
There's a Doctor
Go to the Mirror
Smash the Mirror
I'm Free
Tommy's Holiday Camp
We're Not Gonna Take It
See Me, Feel Me
Listening to You
Summertime Blues
Shakin' All Over
My Generation
Naked Eye
Jefferson Airplane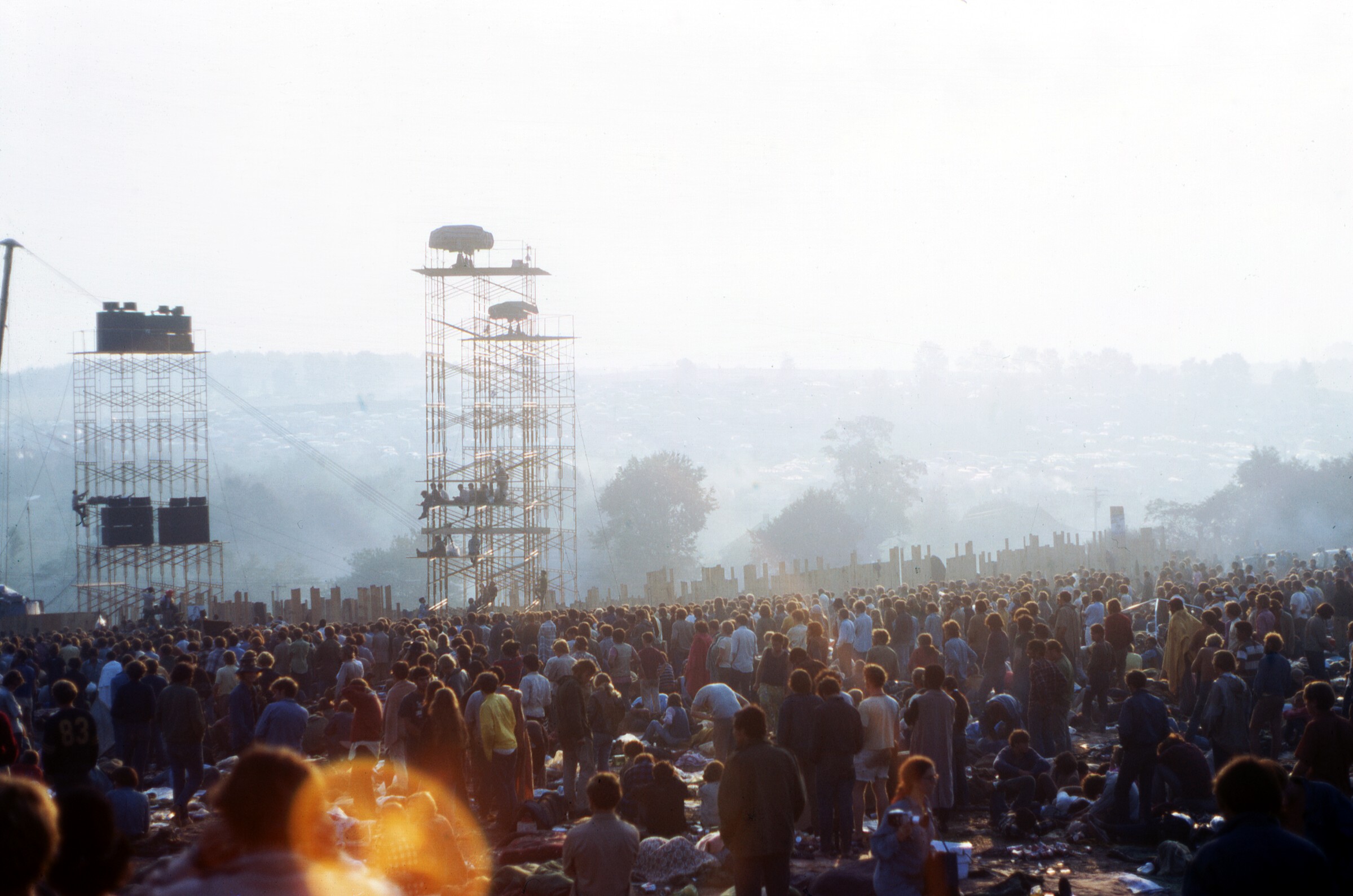 The sun rose and the Jefferson Airplane started at 8 am; played for 100 minutes.
Marty Balin: vocals
Grace Slick: vocals
Paul Kantner, guitar vocals
Jorma Kaukonen: guitar, vocals

Jack Casady: bass
Spencer Dryden: drums
Nicky Hopkins: piano
Set list:
The Other Side of This Life
Somebody to Love
3/5 of a Mile in 10 Seconds
Won't You Try/Saturday Afternoon
Eskimo Blue Day
Plastic Fantastic Lover

Wooden Ships
Uncle Sam Blues
Volunteers
The Ballad of You & Me & Pooneil
Come Back Baby
White Rabbit
The House at Pooneil Corner
Day 2 Woodstock Music and Art Fair, Day 2 Woodstock Music and Art Fair, Day 2 Woodstock Music and Art Fair, Day 2 Woodstock Music and Art Fair, Day 2 Woodstock Music and Art Fair, Day 2 Woodstock Music and Art Fair, Day 2 Woodstock Music and Art Fair, Day 2 Woodstock Music and Art Fair, Day 2 Woodstock Music and Art Fair, Day 2 Woodstock Music and Art Fair, 

Please follow and like us: