November 10 Peace Love Activism
Black History
Nat Turner
November 10, 1831: Nat Turner hung.
Underground Railroad
From 1831–1862 the Underground Railroad helped approximately 75,000 slaves escape to the North and to freedom . The so-called railroad was a system in which free African American and white "conductors," abolitionists and sympathizers helped guide and shelter the escapees. (Slave Revolts, see in July 2, 1839)
Dred Scott
In 1832 Scott's owner, Peter Blow, died. (Scott's full story)
Jeremiah Reeves
November 10, 1952: Jeremiah Reeves, a 16-year-old black high school student and jazz drummer, was arrested in Montgomery, Alabama, and interrogated about the rape of Mabel Ann Crowder the previous July. Ms. Crowder, a white woman, had claimed rape after she and was discovered in her home having sex with Jeremiah – sex many in the black community suspected was part of a consensual, ongoing affair. Within minutes of his arrest, Jeremiah was taken to Kilby Prison where, during "questioning" by police, he was strapped into the electric chair and told that he would be electrocuted unless he admitted committing all of the rapes of white women reported that summer. The fearful boy soon confessed to the charges against him. Alabama executed him on March 8, 1958. (BH, see Dec 30; JR, see December 6, 1954)
Marcus Garvey
November 10, 1964: Garvey's body was returned to Jamaica. The following day he was declared the country's first national hero. He is buried in the Marcus Garvey Memorial, National Heroes' Park, Kingston, Jamaica. (see Nov 14)
November 10 – 13, 1999: James "Doc" Caston, Charles Ernie Caston, and Hal Spivey Crimm had a joint jury trial in the Circuit Court of Humphreys County, Mississippi, the Honorable Jannie M. Lewis, presiding, for the death of Pool. Doc, Charles and Crimm were convicted of manslaughter by an unanimous jury.   All three men were sentenced to serve a term of twenty (20) years in the custody of the Mississippi Department of Corrections. (see Dec 9)
Murders of Three Civil Rights Workers
November 10, 2014: President Barack Obama announced 19 recipients of the Presidential Medal of Freedom, including James Chaney, Andrew Goodman and Michael Schwerner, the three civil rights workers killed by the KKK, on June 21, 1964 in Mississippi.

"From activists who fought for change to artists who explored the furthest reaches of our imagination; from scientists who kept America on the cutting edge to public servants who help write new chapters in our American story, these citizens have made extraordinary contributions to our country and the world," he said. (see Dec 17) 
Feminism
Voting Rights
November 10, 1917: large picket demonstration held to protest treatment of Alice Paul and other suffrage prisoners. Thirty-one pickets arrested, including Dora Lewis and just-released-from-prison Lucy Burns. Pickets sentenced to varying terms at Occoquan Workhouse; Burns receives harshest penalty of six months. (see Nov 15)
Malala Yousafzai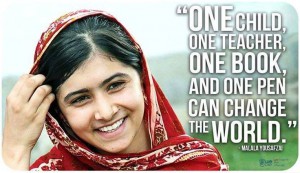 November 10, 2013: in a decision announced by All Pakistan Private Schools Federation President Mirza Kashif, Malala Yousufzai's recent book I am Malala will be banned in all schools across the country due to its 'controversial' content. In order to justify the decision, Mr. Kashif stated that the reason behind the ban is to avoid any confusion that the book may cause for students. It bears mentioning that the decision was taken by the private school owners; the government remained neutral toward the development. Furthermore, Mr. Kashif said that the book had little to do with the curriculum in schools and therefore should not be included in the syllabus. (see Nov 20)
Free Speech
November 10, 1919:  the US Supreme Court ruled in Abrams v. United States that the federal government could criminalize free speech if it was of a type tending to bring about harmful results, in this case resistance to the United States war effort. In a powerful dissenting opinion, Justice Oliver Wendell Holmes countered that even during wartime, free speech could only be curtailed when there was clear and "present danger of immediate evil or an intent to bring it about." (Abrams v. United States)(see March 23, 1920)
Vietnam
Robert McNamara
November 10, 1964: at a news conference, Secretary of Defense Robert McNamara said that the US had no plans to send combat troops into Vietnam. When asked whether the US intended to increase its activities in Vietnam, he replied, "Wait and see." (see Dec 19)
No combat fatalities
November 10, 1970: for the first time in five years, no U.S. combat fatalities in Southeast Asia were reported for the previous week. (see Nov 17)
Vietnam Veterans Memorial
November 10, 1982: the newly finished Vietnam Veterans Memorial was opened to its first visitors in Washington, D.C. (see Nov 13)
Japanese Internment Camps
November 10, 1983: the 1944 challenge that Fred Korematsu brought regarding the Japanese internment and that the Supreme Court sided with the government in Korematsu v. United States ruling that the exclusion order was constitutional, in response to a petition of error coram nobis ("error before us") by Fred Korematsu, the San Francisco Federal District Court reversed Korematsu's 1942 conviction and rules that the internment was not justified. (NYT article) (see August 10, 1988)
Kate Smith, God Bless America
November 10, 1938, Kate Smith first sang Irving Berlin's "God Bless America" on network radio.
Technological and Cultural Milestone
Direct-dial phone call
November 10, 1951: direct-dial, coast-to-coast telephone service began with a call between the mayors of Englewood, N.J., and Alameda, Calif. (coast to coast telephone service) (see Dec 20)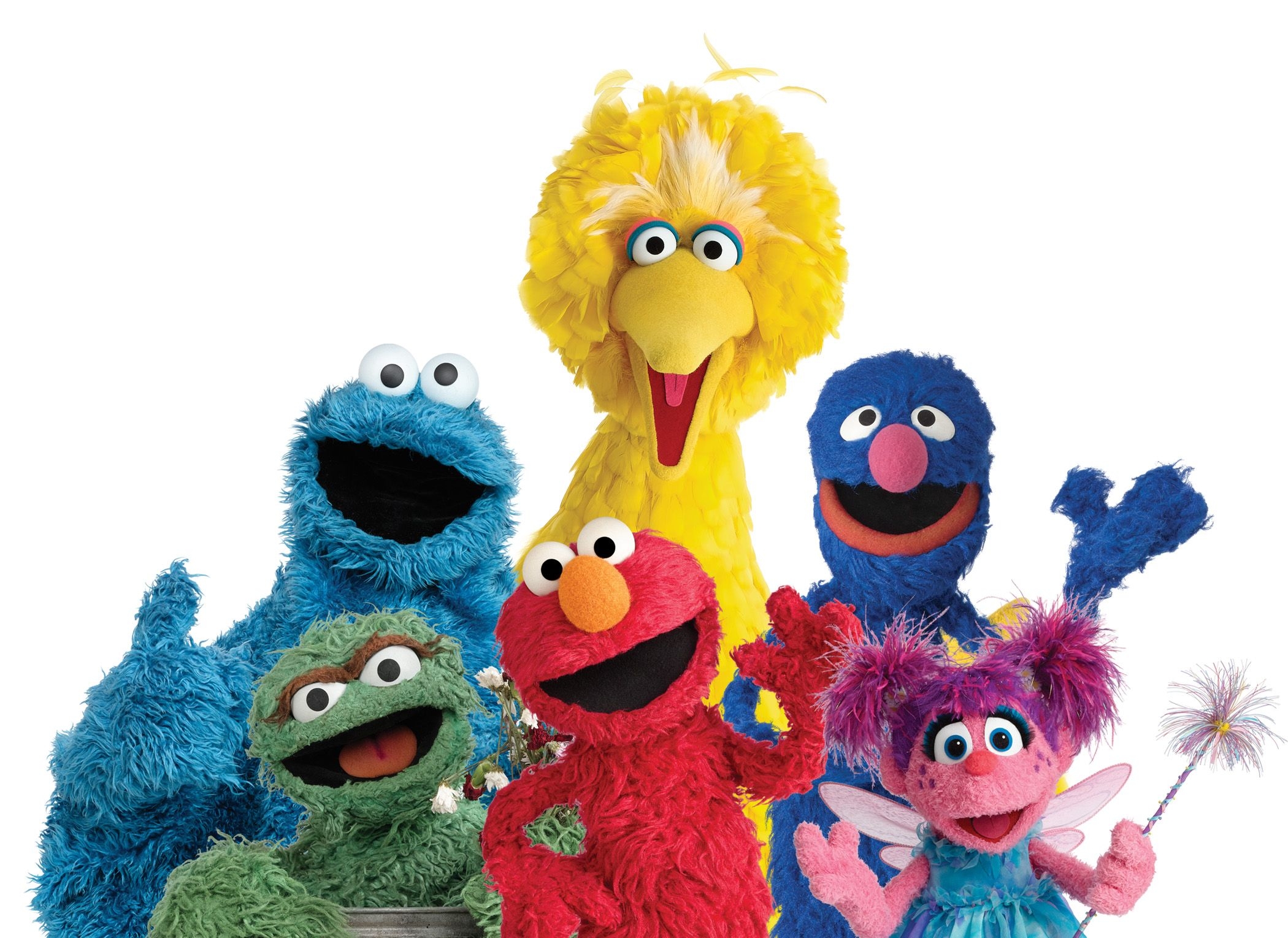 Sesame Street
November 10, 1969: "Sesame Street" made its broadcast debut. The show was the brainchild of Joan Ganz Cooney, a former documentary producer for public television. Cooney's goal was to create programming for preschoolers that was both entertaining and educational. She also wanted to use TV as a way to help underprivileged 3- to 5- year-olds prepare for kindergarten. (see January 1, 1970)
November 10 Peace Love Activism
Space Race
November 10, 1968: Zond 6 followed its predecessor's trajectory around the moon and returns with a "skip" reentry, bouncing once off the Earth's atmosphere to reduce the G-forces acting upon the contents. Two more Zond flights will follow in 1969 but they will all be unmanned. (see Dec 21 – 27)
Ken Kesey
November 10, 2001:  Ken Kesey died in a hospital in Eugene, Ore. He was 66 and lived in Pleasant Hill, Ore. The cause was complications after surgery for liver cancer late last month, said his friend and business associate, Ken Babbs. (see April 29, 2008)
Marijuana
November 10, 2009:  The American Medical Association softened its position on medical marijuana. The statement read in part: "Our AMA urges that marijuana's status as a federal Schedule I controlled substance be reviewed with the goal of facilitating the conduct of clinical research and development of cannabinoid-based medicines, and alternate delivery methods. This should not be viewed as an endorsement of state-based medical cannabis programs, the legalization of marijuana, or that scientific evidence on the therapeutic use of cannabis meets the current standards for a prescription drug product." (see January 11, 2010)
November 10 Peace Love Activism, November 10 Peace Love Activism, November 10 Peace Love Activism, November 10 Peace Love Activism, November 10 Peace Love Activism, November 10 Peace Love Activism, November 10 Peace Love Activism, November 10 Peace Love Activism, November 10 Peace Love Activism, November 10 Peace Love Activism, November 10 Peace Love Activism, November 10 Peace Love Activism, November 10 Peace Love Activism, 
Please follow and like us: