October 19, 1890, Anarchism in the US and Emma Goldman :  Goldman (age 21) spoke in Baltimore to members of the International Working People's Association in the afternoon. She later spoke in German to the Workers' Educational Society at Canmakers' Hall. Michael Cohn and William Harvey also speak. This is the first lecture by Goldman to be reported in the mainstream press.
October 1917, Feminism & Voting Rights: Lucy Burns, inspired by several Socialist Party suffrage prisoners, led a campaign in prison demanding suffragists be treated as political prisoners; she threatened a hunger strike if the demand was not met. The petition was secretly circulated among inmates, smuggled out, and presented to commissioners of District of Columbia. Every woman signing petition put in solitary confinement.
in October 1926, Anarchism in the US and Emma Goldman: after being deported to Russia in 1919 (and becoming disillusioned there) Goldman moved to Great Britain  and later marrying a British citizen, With British citizenship, Goldman sailed for Canada to lecture; its proximity to the US rekindled her hope for readmission to the U.S.
October 19, 1960, BLACK HISTORY &  MARTIN LUTHER KING, JR: King was arrested along with students, eventually numbering 280, after conducting mass sit-ins at Rich's Department Store and other Atlanta stores. The others were freed, but the judge sentenced King to four months in prison. Legal efforts secured his release after eight days. A boycott of the store followed, and by the fall of 1961, Rich's began to desegregate.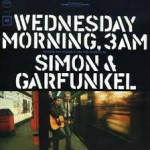 October 19, 1964: Simon & Garfunkel released Wednesday Morning, 3 A.M. Initially a flop, but after release of their second album, Sounds of Silence in 1966, it hit #30 on the Billboard charts.

October 19, 1969, Vietnam: Vice President Spiro T. Agnew referred to anti-Vietnam War protesters "an effete corps of impudent snobs."
October 19, 1973: after President Nixon requested Congress appropriate $2.2 billion in emergency aid for Israel,  Libya, Saudi Arabia and other Arab states proclaim an embargo on oil exports to the United States.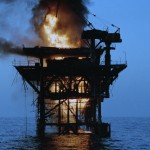 October 19, 1987, TERRORISM: two U.S. warships shelled an Iranian oil platform in the Persian Gulf in response to Iran's Silkworm missile attack on the U.S. flagged ship MV Sea Isle City. (click → NYT article)
October 19, 2009, Marijuana:  the Department of Justice issued a memo, known subsequently as the Ogden memo, to "provide clarification and guidance to federal prosecutors in States that have enacted laws authorizing the medical use of marijuana."  In an effort to make the most efficient use of limited resources, the DOJ announced that prosecutorial priorities should not target "individuals whose actions are in clear and unambiguous compliance with existing state laws providing for the medical use of marijuana." Specifically, individuals with cancer or other serious illnesses who use medical marijuana and the caregivers who provide the medical marijuana in accordance with state law should not be the focus of federal prosecution. The memo clarified that "prosecution of commercial enterprises that unlawfully market and sell marijuana for profit continues to be an enforcement priority." It is also explicitly stated that the memo "does not 'legalize' marijuana or provide a legal defense to a violation of federal law." (click → NYT article)
October 19, 2010, LGBT: US Federal Judge struck down the appeal of Don't Ask, Don't Tell by the Department of Justice. The US Military begins accepting applications for gay service members. Don't ask, don't tell temporarily ends. (click → NYT article)
Please follow and like us: