September 3 Peace Love and Activism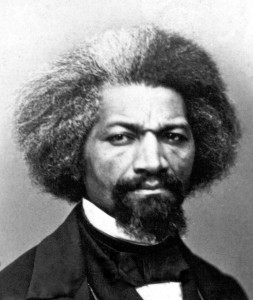 September 3, 1838, BLACK HISTORY: Frederick Douglass escaped from slavery in Baltimore. He became a leading abolitionist and later published his autobiography, Narrative of the

 Life of Frederick Douglass, An American Slave, Written by Himself.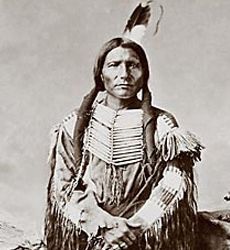 September 3, 1855, Native Americans: General William Harney and 700 soldiers took revenge for the so-called "Grattan Massacre" and attacked a Sioux village in Nebraska that left 100 Native American men, women, and children dead. For the rest of his life Harney was plagued with the nickname of "Squaw Killer Harney." One Sioux boy who witnessed the brutal massacre would never forget or forgive and would take his own revenge 21 years later at the Battle of the Little Bighorn. His name was Crazy Horse.
September 3, 1891, BLACK HISTORY & US Labor History: African-American cotton pickers organize and strike in Lee County, Texas, against miserably low wages and other injustices, including a growers' arrangement with local law enforcement to round up blacks on vagrancy charges, then force them to work off their fines on select plantations. Over the course of September a white mob put down the strike, killing 15 strikers in the process.

September 3, 1916, US Labor History: Adamson Act: The Adamson Act establishes an 8-hour workday for employees of interstate railroads, with overtime for working longer hours.

September 3, 1950, Vietnam: a U.S. Military Assistance Advisory Group (MAAG) of 35 men arrived in Saigon to screen French requests for American military aid, assist in the training of South Vietnamese troops, and advise on strategy.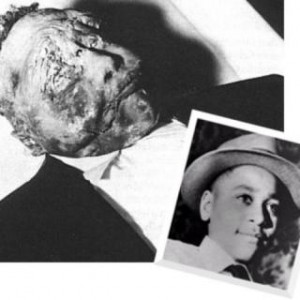 September 3, 1955, BLACK HISTORY & Emmett Till: Till's body was taken to Chicago's Roberts Temple Church of God for viewing and funeral services. Emmett's mother decided to have an open casket funeral. Thousands of Chicagoans wait in line to see Emmett's brutally beaten body.
September 3, 1964, Environmental Issues: from the UPI article: President Johnson today signed into law the wilderness conservation bill -- a gift from the present generation to the future of 9 million acres of woodland recreation areas. In a White House bill-signing ceremony, Johnson termed the event "a very happy and history occasion for all who love the out of doors, and that includes me." Under the wilderness bill, 61 million acres of woodland eventually could be preserved in the same state as when Indians roamed the land. Most of the 9 million acres immediately covered is in the Western states.
September 3, 1967, Cultural Milestone: last episode of the TV show The Adventures of Ozzie and Harriet airs on ABC. The show is still the longest running live-action (non-animated like The Simpsons) American sitcom in television history (14 Seasons, 435 Episodes).
September 3, 1968, The Beatles after live performances:  after "quitting" the Beatles on August 22, Ringo Starr rejoined the group. He later stated: I got a telegram saying, 'You're the best rock'n'roll drummer in the world. Come on home, we love you.' And so I came back. We all needed that little shake-up. When I got back to the studio I found George had had it decked out with flowers - there were flowers everywhere. I felt good about myself again, we'd got through that little crisis and it was great. And then the 'White' album really took off - we all left the studio and went to a little room so there was no separation and lots of group activity going down. Although Ringo's return from Sardinia was much celebrated, there was little for him to do in this recording session, which took place in Abbey Road's studio two from 7pm until 3.30am the following morning. George Harrison worked alone, recording a backwards guitar solo for While My Guitar Gently Weeps.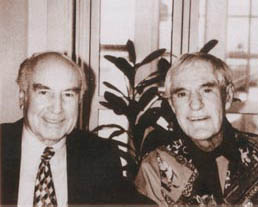 September 3, 1971, LSD : Albert Hofmann, the father of LSD  and LSD's most vocal prophet, and Timothy Leary met in Lausanne, Switzerland, while Leary was there in exile from the United States. Leary facing a possible ten year prison sentence for charges related to possession of a small amount of cannabis.
Also on this date, LSD impregnated paper ("blotter") first hit the streets. Very quickly the paper began being printed with colorful art.  Blotter paper begins to emerge as the most common form of LSD sold on the street. Previously it had been tablets and powder, but blotter and gel-tabs proved more consistent in purity and potency.
September 3, 1991, US Labor History: unable to escape a fire at the Imperial Poultry processing plant in Hamlet, N.C. twenty-five workers died. Managers had locked fire doors to prevent the theft of chicken nuggets. The plant had operated for 11 years without a single safety inspection.
September 3, 1996, IRAQ: the U.S. launches Operation Desert Strike against Iraq in reaction to the attack on Arbil.

September 3, 2014, LGBT: the organizers of the New York City St. Patrick's Day parade announced that they were lifting a ban on gay groups participating in the march, ending a policy that had prompted protests, court battles and bitter debate for decades.

The decision to allow a gay group to march under its own banner came as Mayor Bill de Blasio threatened to once again boycott the parade and the organizers faced pressure from employees of NBC Universal, which broadcasts the festivities.

One of the event's biggest sponsors, Guinness, pulled out last year and more companies threatened to follow. The Irish government also threatened not to send a delegation unless the policy changed, according to an official familiar with the negotiations.

Christine C. Quinn, the former speaker of the City Council, who is gay and has long fought to have the policy changed, said that the ban had been a personal affront. "To have the parade point a finger and say to me and others, 'You're not as good as these other Irish people,' has been very, very painful," Ms. Quinn said. "That is now coming to an end."
September 3 Peace Love Activism,  September 3 Peace Love Activism,  September 3 Peace Love Activism,  September 3 Peace Love Activism,  September 3 Peace Love Activism,  September 3 Peace Love Activism,  September 3 Peace Love Activism,  September 3 Peace Love Activism,  September 3 Peace Love Activism,  September 3 Peace Love Activism,  September 3 Peace Love Activism,  September 3 Peace Love Activism,  September 3 Peace Love Activism,  
Please follow and like us: