Stu Cook
Woodstock alum
Rock and Roll Hall of Fame inductee
April 25–Happy birthday!
Concentrate on Cook's bass in "The Night Time Is the Right Time" from Green River by Creedence Clearwater Revival.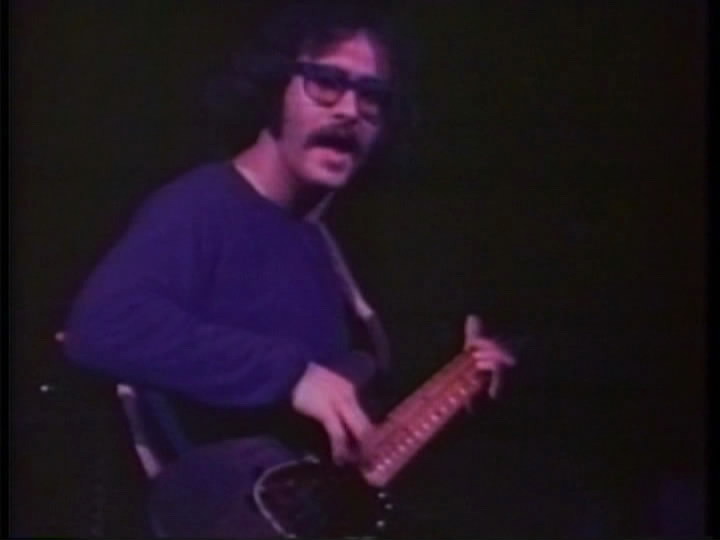 Stuart Alden Cook was born on April 25, 1945. His first instrument was the trumpet, but when he, John Fogerty, and Doug Clifford formed the Blue Velvets in high school, Cook switched to rhythm guitar.

          At a point he bought a bass and decided that was the instrument for him. In a 2014 interview in Bassplayer, Cook said, "I liked bass—you played one note at a time, and you got paid as much as everybody else!"

          Creedence Clearwater Revival's success was not an overnight one, but once it arrived the four members rode a tsunami of hits which included a performance at the Woodstock Music and Art Fair in 1969.

          Internal personnel issues arose and Creedence broke up in 1972. Stu Cook and Doug Clifford, friends since high school, formed a production company. They also joined the Don Harrison Band, which released two albums (1976, The Don Harrison Band  and Red Hot in 1977).

          The performance of Creedence's music had gone away. John Fogerty didn't perform the music until the end of the 1980s and his estranged brother Tom died in 1990. 
          Creedence Clearwater Revival was inducted into the Rock and Roll Hall of Fame in 1993
Stu Cook
          In 1995 Stu Cook and Doug Clifford formed Creedence Clearwater Revisited and after a court battle regarding the name continued as such today, a testament to the power and popularity of the music.

          From AllMusic: Suffice it to say that these guys are singularly unlikely to ever be a major creative force (or even part of one) in rock music the way they were..., and the chance of anything new or fresh issuing forth from them is practically nil. But that's also true of Chuck Berry and a lot of other names bigger than Cook or Clifford, and CCRevisited does put on a good show, and crowds looking for good-time rock & roll music enjoy them, the same way that Rob Grill & the Grass Roots or whatever version of "Herman's Hermits" Peter Noone is fronting can pull 15,000 to an outdoor venue on a decent summer night. At least CCRevisited doesn't pretend to be anything more than what it is, even if they're not too much more than a flesh-and-blood jukebox." 
Please follow and like us: