November 6
History fills every day. In 1917, suffragists finally got a foothold in New York when women there won the right to vote. Three years later, women voted nationally for the first time. The US government offered citizenship to Native American veterans.Few of us have heard of Rudolph Anderson, but he was the only US fatality during the Cuban Missile Crisis. And when the Symbionese Liberation Army first struck, we'd never heard that name, either. 
November 6
Suffragists, 

Voting Rights
November 6, 1917:  the woman suffrage referendum succeeded in New York. New York was the first eastern state to grant women the vote. (click >>> NY sufferage article)
and exactly three years later…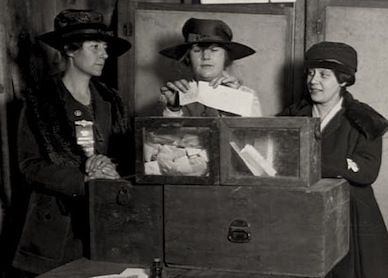 November 6, 1920:  following the ratification of the 19th amendment on August 18, 1920, women across entire United States vote for first time. In Yoncalla, Oregon, woman won every council seat. (click >>> Women vote for first time)
Native Americans
1919 American Indian Citizenship Act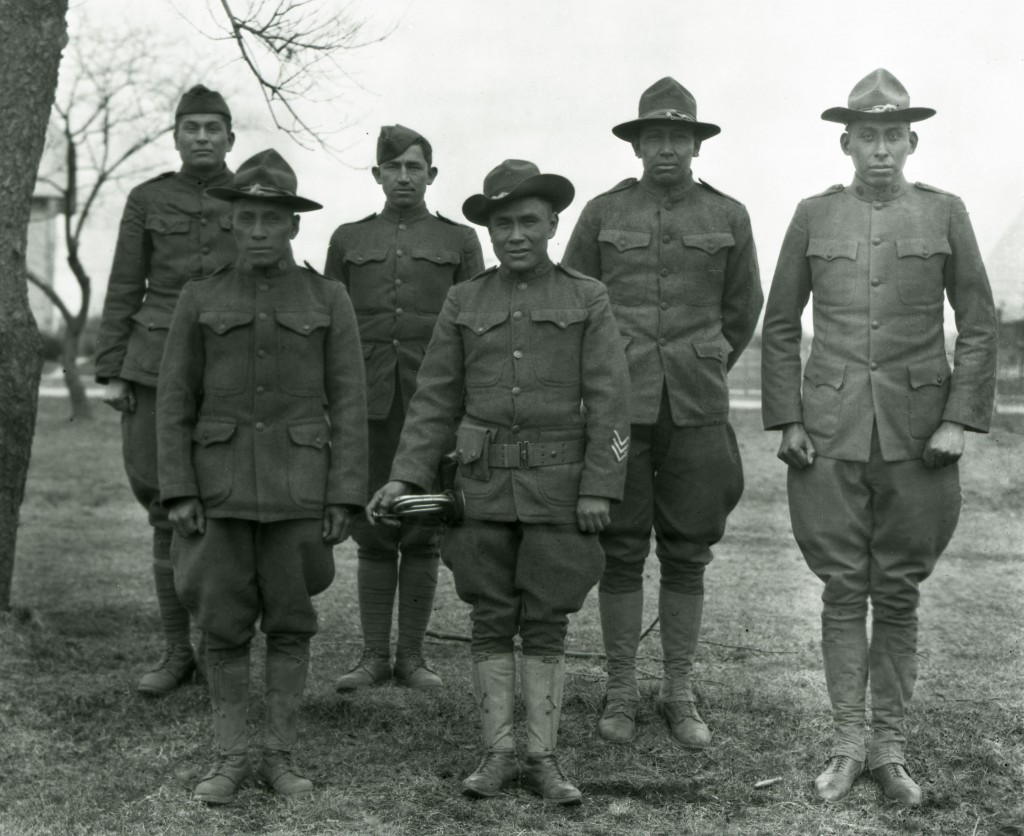 Native Americans were not considered citizens of the United States despite the obvious fact that they were born and lived here for thousands of years before there even was a United States. Native Americans fought in support of US troops in every was. On November 6, 1919, Congress enacted the 1919 American Indian Citizenship Act, but it did not grant automatic citizenship to American Indian veterans who had received an honorable discharge. The Act merely authorized those American Indian veterans who wanted to become American citizens to apply for and be granted citizenship. Few Indians actually followed through on the process.
                "BE IT ENACTED . . . that every American Indian who served in the Military or Naval Establishments of the United States during the war against the Imperial German Government, and who has received or who shall hereafter receive an honorable discharge, if not now a citizen and if he so desires, shall, on proof of such discharge and after proper identification before a court of competent jurisdiction, and without other examination except as prescribed by said court, be granted full citizenship with all the privileges pertaining thereto, without in any manner impairing or otherwise affecting the property rights, individuals or tribal, of any such Indian or his interest in tribal or other Indian property."
(click for a longer article on citizenship and Native Americans around this time >>> Daily Kos)
Cold War, 

Rudolph Anderson
November 6, 1962:  during the Cuban Missile Crisis on October 27, US Air Force pilot Rudolph Anderson took off in a U-2F (spy plane) from McCoy Air Force Base in Orlando Florida. A few hours into his mission, he was shot down by a Soviet-supplied  surface-to-air missile near Banes, Cuba.  Anderson was killed when shrapnel from the exploding proximity warhead punctured his pressure suit causing it to decompress at high altitude.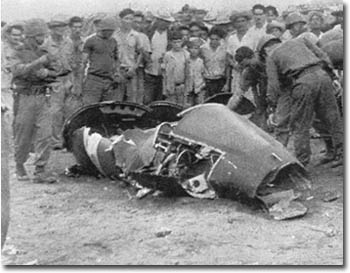 On October 31, Acting United Nations Secretary U Thant returned from a visit with Premier Fidel Castro and announced that Anderson was dead.
On this date, Rudolph Anderson's body interred in Greenville, South Carolina at Woodlawn Memorial Park.


South Africa, 

Apartheid
November 6, 1962, : the United Nations General Assembly passed Resolution 1761, which condemned Apartheid in South Africa and called on member-nations to boycott the country. The Resolution also set up a Special Committee against Apartheid.
Vietnam, 

Draft Card Burning
November 6, 1965: at a peace demonstration in Union Square, NYC, Thomas Cornell (teacher) Marc Edelman (cabinetmaker), Roy Lisker (novelist and teacher), and James Watson (on staff of Catholic Worker Pacifist Movenet) burn their draft cards 
Domestic Terrorism, 
Symbionese Liberation Army
November 6, 1973:  after several months of weapons training, the S.L.A. committed its first revolutionary act. They ambush and murder black Oakland school superintendent Marcus Foster and seriously wound his deputy, Robert Blackburn. (click >>> Marcus Foster article)
Medical Marijuana, Massachusetts
November 6, 2012: Massachusetts became the 18th state to approve medical marijuana.
LGBT,  

Same-sex marriage
November 6, 2014: in a 2-1 ruling, the U.S. Court of Appeals for the Sixth Circuit reversed lower court rulings in Ohio, Michigan, Tennessee and Kentucky that struck down same-sex marriage bans, allowing four states to prohibit same-sex unions. (click for full NYT article >>> LGBT)
Sexual abuse of children
Archdiocese of Chicago
November 6, 2014:  the Archdiocese of Chicago released thousands of internal documents showing how it hid the sexual abuse of children by 36 priests, adding to similar disclosures made earlier. (click for full article >>> NYT article)