April 16 Music et al
Bob Dylan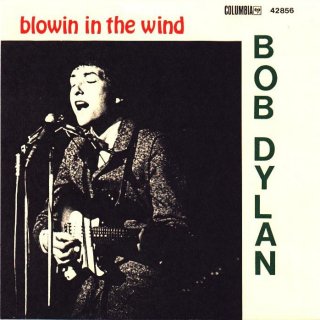 April 16, 1962: Dylan debuted his song "Blowin' in the Wind" at Gerde's Folk City in New York.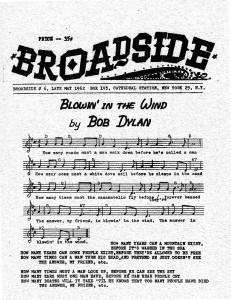 Broadside magazine published the song for the first time in May 1962 in its sixth issue.  In June 1962, Sing Out published the song. In comments there, Dylan cryptically explained:
There ain't too much I can say about this song except that the answer is blowing in the wind. It ain't in no book or movie or TV show or discussion group. Man, it's in the wind — and it's blowing in the wind. Too many of these hip people are telling me where the answer is but oh I won't believe that. I still say it's in the wind and just like a restless piece of paper it's got to come down some … But the only trouble is that no one picks up the answer when it comes down so not too many people get to see and know … and then it flies away. I still say that some of the biggest criminals are those that turn their heads away when they see wrong and know it's wrong. I'm only 21 years old and I know that there's been too many … You people over 21, you're older and smarter.
Columbia Records released the song as a single and on Dylan's first album, Bob Dylan, in 1963, but it was Peter, Paul and Mary's cover that made the song a hit. The single sold a phenomenal 300,000 copies in the first week of release and made the song world-famous. On August 17, 1963, it reached number two on Billboard, with sales exceeding one million copies. .(see Apr 25)
Rolling Stones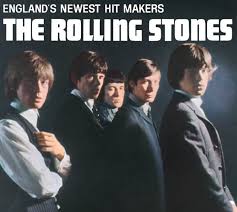 April 16, 1964: Decca Records released the Rolling Stones début album, The Rolling Stones (England's Newest Hitmakers) in the UK. The slightly different US release came on May 30 on London Records. Only one of the songs was composed by Mick Jagger and Keith Richards ("Tell Me (You're Coming Back") Nanker Phelge wrote two: Now I've Got a Witness and Little By Little. Phelge was a name invented by the band for a band composition.
Side one:

Route 66
I Just Want to Make Love to You
Honest I Do
I Need You Baby
Now I've Got a Witness"
Little By Little

Side two:

I'm a King Bee
Carol
Tell Me (You're Coming Back)
Can I Get a Witness
You Can Make It If You Try
Walking the Dog
April 16 Music et al
Herb Albert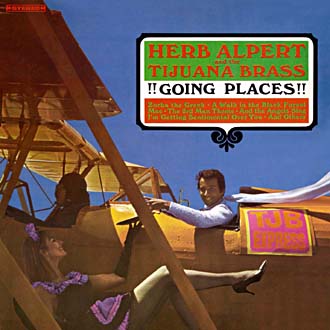 April 16 – May 20, 1966: Herb Albert and the Tijuana Brass's Going Places album returned to the Billboard #1 album. It was Albert's fifth album.  The song "Spanish Flea" was often heard on the TV show The Dating Game.
April 16 Music et al, April 16 Music et al, April 16 Music et al, April 16 Music et al, April 16 Music et al, April 16 Music et al, April 16 Music et al, April 16 Music et al, 
Please follow and like us: