August 25 Peace Love Activism
Women's Health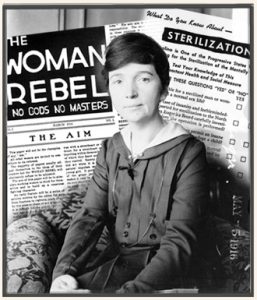 August 25, 1914: Margaret Sanger had coined the term "birth control" and used the phrase in the June 1914 issue of The Woman Rebel. On this date she was indicted for publishing three issues of her magazine. 

The Comstock Act (March 3, 1873) made it a crime to send information about birth control or abortion through the U.S. mails.

The indictment was one of a long series of events in the first half of the twentieth century involving the suppression of information about birth control. In October 1914, having obtained a postponement of her trial, Sanger fled the country, taking the train to Canada and then sailing to England. In the fall of 1915, after her husband William Sanger was convicted of violating the Comstock Act, she felt compelled to return to the US and arrived in New York that October. The charges from the 1914 indictment were dropped in early 1916. (BC, see March 1915; Sanger, see September 10, 1915)
Environmental Issues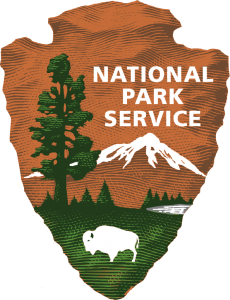 August 25, 1916: the National Park Service was established within the Department of the Interior. (see January 15, 1919)
BLACK HISTORY
Marcus Garvey
August 25, 1919: Garvey held a mass meeting at Carnegie Hall in New York to promote the sale of Black Star Line stock. (BH, see Sept 28; MG, see Oct 11)
Brotherhood of Sleeping Car Porters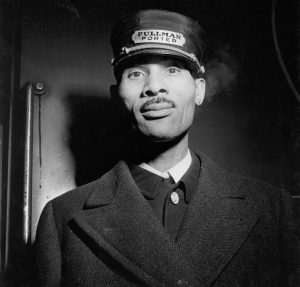 August 25, 1925: the Brotherhood of Sleeping Car Porters (BSCP) organized. It was the first labor organization led by African Americans to receive a charter in the American Federation of Labor (AFL). (BH, see Sept 9; Labor, see February 16, 1926)
Pastor Robert Graetz
August 25, 1956: several sticks of dynamite were thrown into the yard of Pastor Robert Graetz's Montgomery, Alabama, home where they exploded, breaking the home's front windows and damaging the front door. A young white minister serving the city's primarily African American Trinity Lutheran Church, Pastor Graetz was a member of the Montgomery Improvement Association, the community group that had planned and guided the city's bus boycott to protest racially discriminatory treatment toward black bus riders. Pastor Graetz had been an outspoken supporter of the ongoing bus boycott since it began on December 5, 1955, and was known to regularly provide transportation to boycott participants traveling to and from work.

At the time of the explosion, Pastor Graetz was attending an integration workshop in Tennessee. His wife and children were not at home and no one was injured in the blast. In January 1956, the Montgomery homes of local minister Reverend Dr. Martin Luther King, Jr. and E.D. Nixon, former president of the local NAACP, were bombed. Both men were active boycott leaders.

In response to the bombing of Paster Graetz's home, Montgomery Mayor W. A. Gayle called it an inside job and claimed the attack was "just a publicity stunt to build up interest of the Negroes in their campaign . . . This latest bombing follows the usual pattern. It's a strange coincidence that when interest appears to be flagging in the bus boycott something like this happens." No one was arrested, charged, or convicted for the attack. (see Aug 30)
Fannie Lou Hamer
August 25, 1964: the Democratic National Convention's credentials committee seated the all-white regular Democrats from Mississippi. The Mississippi Freedom Democratic Party rejected the offer of two at-large seats with civil rights leader Fannie Lou Hamer explaining, "We didn't come all this way for no two seats, 'cause all of us is tired." All but three of the regular Mississippi Democrats walked out of the convention. (see Aug 28 – 30)
Black Panther Party
August 25, 1967: FBI Director J Edgar Hoover authorized a COINTELPRO operation against the Black Panther Party, directing FBI agents to "expose, disrupt, misdirect [and] discredit" the militant African-American group. (see Aug 30)
Lena Baker
August 25, 2005: the State of Georgia granted Lena Baker a posthumous pardon for killing a white man she said enslaved her (see March 5, 1945). Lena Baker said she acted in self-defense, but a jury of white men convicted her after a one-day trial. Baker was the only woman to have been executed in the state's electric chair. On Aug. 30, Georgia authorities presented a proclamation to her descendants, including her grandnephew Roosevelt Curry, who led the drive to clear her name. (see Sept 9)
US Labor History
Battle of Blair Mountain
August 25 – September 2, 1921: Battle of Blair Mountain was one of the largest civil uprisings in United States history and the largest armed rebellion since the American Civil War. For five days in Logan County, West Virginia, some 10,000 armed coal miners confronted 3,000 lawmen and strikebreakers, called the Logan Defenders, who were backed by coal mine operators during an attempt by the miners to unionize the southwestern West Virginia coalfields. The battle ended after approximately one million rounds were fired and the United States Army intervened by presidential order.

Up to 30 deaths were reported by owners' side and 50–100 on the union miners' side, with hundreds more injured. 985 miners were indicted for murder, conspiracy to commit murder, accessory to murder, and treason against the State of West Virginia. Though some were acquitted by sympathetic juries, many were also imprisoned for a number of years, though they were paroled in 1925. (see Sept 21)
Sacco and Vanzetti
August 25, 1927: the Commonwealth of Massachusetts executed Nicola Sacco and Bartolomeo Vanzetti  for their alleged participation in a murderous payroll heist in 1920. The two men were anarchists and labor activists. (see Oct 6)
Cultural Milestone
August 25, 1939: "The Wizard of Oz", which will become one of the best-loved movies in history, opens in theaters around the United States. Based on the 1900 children's novel "The Wonderful Wizard of Oz", by L. Frank Baum (1856-1919), the film starred Judy Garland as the young Kansas farm girl Dorothy, who, after being knocked unconscious in a tornado, dreams about following a yellow brick road, alongside her dog Toto, to the Emerald City to meet the Wizard of Oz. Along the way, Dorothy encounters a cast of characters, including the Scarecrow, the Tin Man, the Cowardly Lion and the Wicked Witch of the West. Though the scenes in Kansas were shot in traditional black and white, Oz appears in vivid Technicolor, a relatively new film process at the time. Nominated for an Academy Award in the Best Picture category, The Wizard of Oz lost to the Civil War-era epic "Gone With the Wind.""The Wizard of Oz" won a Best Song Oscar for "Over the Rainbow," which became one of Garland's signature hits. Garland won a special award at that year's Oscar ceremony, for Best Juvenile Performer. Filmed at MGM Studios in Culver City, California, "The Wizard of Oz" was a modest box-office success when it was first released, but its popularity continued to grow after it was televised for the first time in 1956. An estimated 45 million people watched that inaugural broadcast, and since then "The Wizard of Oz" has aired on TV countless times. Today, some of the film's famous lines, including "There's no place like home" and "Toto, I've a feeling we're not in Kansas anymore" are well-known to several generations of moviegoers. (see June 19, 1941)
The Red Scare
August 25, 1948: Alger Hiss and Whittaker Chambers both testified in a televised hearing of the House Un-American Activities Committee. It is the first time any Congressional hearing was broadcast over television. (Hiss: see January 21, 1950; Red Scare, see November 1, 1948)
Loyalty Oath
August 25, 1950: the University of California Regents voted to fire 31 faculty members who refused to sign a Loyalty Oath. The Regents had adopted a final version of the oath on April 21, 1950 (after much protest and debate that began in 1949). The University of California Loyalty Oath was one of the major controversies of the Cold War era. (Red Scare, see Sept 22; U of C, see October 17, 1952)
Nuclear/Chemical News
August 25, 1962: Soviet Union above ground nuclear test. 1.5 - 10 megaton. (see Aug 27)
Clarence Earl Gideon
August 25, 1961: five days before his 51st birthday, Judge McCrary sentenced Gideon to the maximum sentence: five years in prison. (see January 5, 1962)
August 25 Music et al
The Loco-Motion
August 25 – 31, 1962: "The Loco-Motion" by Little Eva #1 Billboard Hot 100. The Carole King and Gerry Goffin song was offered to Dee Dee Sharp (Mashed Potatoes), who turned it down. The writers had their babysitter record it who took it to No.1.


The Beatles
August 25, 1965: "Help" movie released in US

August 25, 1967: left for Bangor, North Wales for mediation with the Maharishi Mahesh Yogi. (see Aug 27)
Announcements & Nominations
August 25, 1964, Robert F Kennedy announced his candidacy for the US Senate representing the State of New York.

August 25 – 28, 2008, Democratic National Convention held in Denver, CO. Barak Obama and Joe Biden nominated for President and Vice-President.
Vietnam
August 25 - 29, 1968: Democratic Convention in Chicago demonstrations & police riot 10,000 +/- demonstrators vs. 11,000 Chicago police, 6,000 National Guard, 7,500 U.S. army troops, and 1,000 FBI, CIA & other services agents. (see September 4)
August 25 Peace Love Activism
Dissolution of the USSR & INDEPENDENCE DAY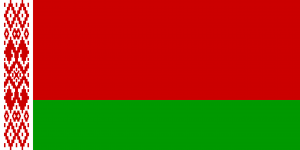 August 25, 1991: Belarus declares independence from Soviet Union. (see Aug 27)
Consumer Protection
August 25, 1997: the tobacco industry agreed to an $11.3 billion settlement with the state of Florida. (see September 1, 1998)
Hurricane Katrina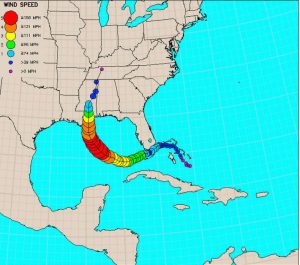 August 25, 2005: At 6:30 PM EDT Hurricane Katrina made its first landfall in Florida as a Category 1 hurricane near Hallandale Beach, Florida on the Miami-Dade/Broward county line. After landfall, instead of travelling as originally forecast, Katrina moved hard left (south/southwest) almost parallel to the coastline in densely-populated metropolitan Miami, Florida. As many as six people were killed, including three people killed by falling trees and two boaters that attempted to ride out the storm in their crafts. (see Aug 26)
August 25 Peace Love Activism, August 25 Peace Love Activism, August 25 Peace Love Activism, August 25 Peace Love Activism, August 25 Peace Love Activism, August 25 Peace Love Activism, August 25 Peace Love Activism, August 25 Peace Love Activism, August 25 Peace Love Activism, August 25 Peace Love Activism, August 25 Peace Love Activism, August 25 Peace Love Activism, August 25 Peace Love Activism, August 25 Peace Love Activism, 
Please follow and like us: