August 16 Peace Love Activism
Calvin Graham
August 16, 1942: Graham enlisted at the Naval Recruiting Station in Houston, TX. The age certification, signed by Graham's mother, showed a birth date of April 3, 1925, making Graham 17. After receiving recruit training, Graham was transferred for duty to the USS South Dakota. (see Calvin Graham for the whole sad story)
BLACK HISTORY
"SCOTTSBORO BOYS"
August 16, 1959: living in NYC Roy Wright had had a career in the US Army and the Merchant Marines. After his wife admitted to infidelities Wright shot and killed his wife and then committed suicide. (BH, see Sept 8; see Scottsboro Travesty for the whole story)
John Sinclair
August 16, 1969: White Panther Party founder, John Sinclair, convicted for selling 2 joints to an undercover agent. He was sentenced to 10 years in prison. (see Aug 19)
August 16 Music et al
Pete Best
August 16, 1960: Pete Best became The Silver Beetles' drummer. The band's current line-up included John, Paul, George, Pete and Stuart Stutcliffe. The band traveled to Hamburg, Germany. (see August 17)
Richie Havens
August 16, 1967: Richie Havens (age 26) released third, but first best known album, Mixed Bag. (see "in September")
 
Woodstock
August 16, 1969: day two of the Woodstock Music and Art Fair
Elvis
August 16, 1977, Elvis Presley died at age 42. From the August 17 NYT article: Elvis Presley, the first and greatest American rock‐and‐roll star, died yesterday at the age of 42. Mr. Presley, whose throaty baritone and blatant sexuality redefined popular music, was found unconscious in the bedroom of his home, called Graceland, in Memphis yesterday at 2:30 P.M.
August 16 Peace Love Activism
Iraq War II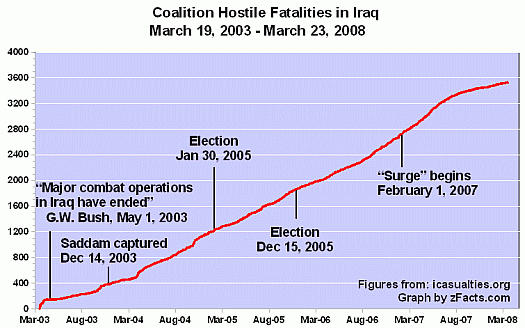 August 16, 2007:  coalition death toll in Iraq reached 4,000. [CNN, 8/16/07] (see Sept 16)
Lynette A. Fromme
August 16, 2009, Lynette A. Fromme, who had attempted to assassinate President Ford, was released from federal prison.
August 16 Peace Love Activism, August 16 Peace Love Activism, August 16 Peace Love Activism, August 16 Peace Love Activism, August 16 Peace Love Activism, AuActivism, 
Please follow and like us: