July 8 Peace Love Activism
BLACK HISTORY
Hamburg Massacre
July 8, 1876: the Hamburg Massacre took place in South Carolina after African-American members of a militia marching on the Fourth of July. Two white farmers, temporarily obstructed from traveling through town, brought a formal complaint, demanding the disbandment of the militia. Hundreds of armed white men descended on the small black community, and militia members retreated to a warehouse they used as their armory. The attackers fired a cannon at the armory, eventually killing seven, six of them African Americans. It was the beginning of the "Redemption," re-instituting white supremacist rule. The only known monument that exists honors the lone white soldier who died. (see "In July" 1881)
 
Marcus Garvey
July 8, 1917: Garvey delivered an address, "The Conspiracy of the East St. Louis Riots," at Lafayette Hall in Harlem, in which he stated that the East St Louis riot (see July 2) was "one of the bloodiest outrages against mankind." (BH, see July 28; MG, see June 3, 1918)
 
Robert Fahsenfeldt
July 8, 1963: Robert Fahsenfeldt, owner of a segregated lunchroom in the racially tense Eastern Shore community of Cambridge, Maryland, douses a white integrationist with water. The integrationist, Edward Dickerson, was among three white and eight African American protesters who knelt on the sidewalk in front of the restaurant to sing freedom songs. A raw egg, which Fahsenfeldt had broken over Dickerson's head moments earlier, still is visible on the back of Dickerson's head. The protesters were later arrested.
Medgar Evers murder trail
July 8, 1963: Byron de La Beckwith pleaded not guilty in State Circuit Court on his indictment for the murder of Medgar W. Evers. (BH, see July 9; Evers, see July 25)
Vietnam
Viet Minh
July 8, 1944: the French discovered a Viet Minh base in Cao Bang province with arms and other material and warned of an immediate need "to re-establish authority." The Viet Minh controlled much of the border areas on northern Vietnam in Cao Bang, Bac Kan, and Lang Son provinces. (see Dec 27)
Maj. Dale R. Buis and Master Sgt. Chester M. Ovnand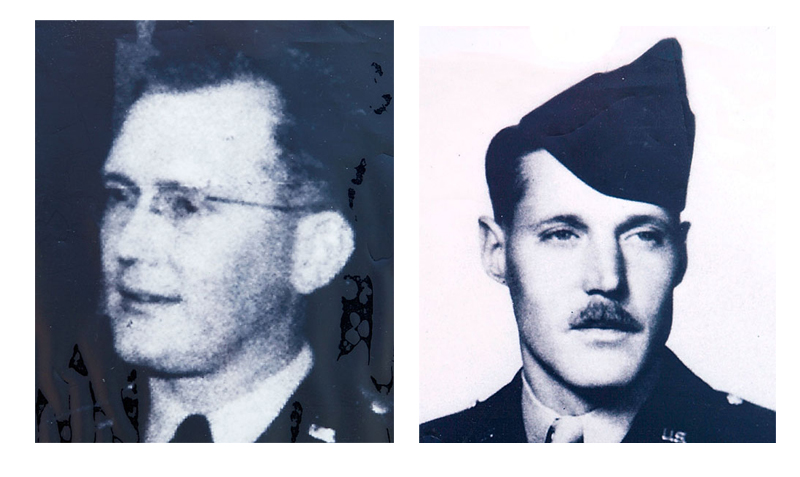 July 8, 1959: Maj. Dale R. Buis and Master Sgt. Chester M. Ovnand become the first Americans killed in the American phase of the Vietnam War when guerrillas strike a Military Assistance Advisory Group (MAAG) compound in Bien Hoa, 20 miles northeast of Saigon. The group had arrived in South Vietnam on November 1, 1955, to provide military assistance. The organization consisted of U.S. Army, Navy, Air Force, and Marine Corps personnel who provided advice and assistance to the Ministry of Defense, Joint General Staff, corps and division commanders, training centers, and province and district headquarters. (see March 6, 1960)
US troop withdrawal
July 8, 1969: the first U.S. troop withdrawals are made from Viet Nam. (see July 11)
The Cold War
July 8, 1960: the Soviet Union charged CIA pilot Francis Gary Powers with espionage. (CW, see Aug 4; Powers, see Aug 17)
The [bumpy] Road to Bethel
July 8, 1969
 the Middletown Fire Department unanimously turned down a proposal to supply personnel to run Nathan's food concessions. The fire companies' membership objected to the long hours Natahan's had required.
Wes Pomeroy and Don Ganoung  met with town fire advisory board to discuss the festival's  fire protection needs. Instead of evaluating the festival's requirements and coming to an informal arrangement, the advisory board decided not to act on the proposed plans until it was asked to do so by the town board under the new local law.
Joel Rosenman received a letter from Margaret Y Tremper, the deputy town clerk from the Town of Shawangunk in upstate NY. The letter informed the festival organizers that the festival address used on advertising was misleading as Wallkill, NY (Ulster County) was not the same as the Town of Wallkill (Orange county), where the festival was. She hoped that they would correct their advertising to avoid having thousands of attendees mistakenly arriving at her location and not theirs.
a Smoky Robinson and the Miracles concert in Boston resulted in scattered incidents of stone throwing and window breaking after the sound system had problems.
 Miles Lourie resigned as counsel for Woodstock Ventures because of the recent appointment of Peter Marshall as an additional counsel.
 Peter Goodrich continued to try to find companies for the festival's food concession stands. (see July 9)
July 8 Peace Love Activism
Native Americans
Termination policies
July 8, 1970: President Richard Nixon formally ended the termination policies established in the 1950s and announced a new policy of "self-determination without termination." The administration introduced 22 legislative proposals supporting Indian self-rule. (see "in August")
Long Walkers 3
July 8, 2011: Long Walkers 3 arrived in Washington, DC. (see July 18, 2012)
LGBTQ
Democratic Rules Committee
July 8, 1980: The Democratic Rules Committee states that it will not discriminate against homosexuals. At their National Convention on August 11-14, the Democrats become the first political party to endorse a homosexual rights platform. (see Sept 9)
DOMA's Section 3
July 8, 2010: U.S. District Court Judge Joseph Tauro ruled in Gill v. Office of Personnel Management and Commonwealth of Massachusetts v. United States Department of Health and Human Services that DOMA's Section 3, which restricts marriage to different-sex couples, was unconstitutional. (see August 2010)
Irish Troubles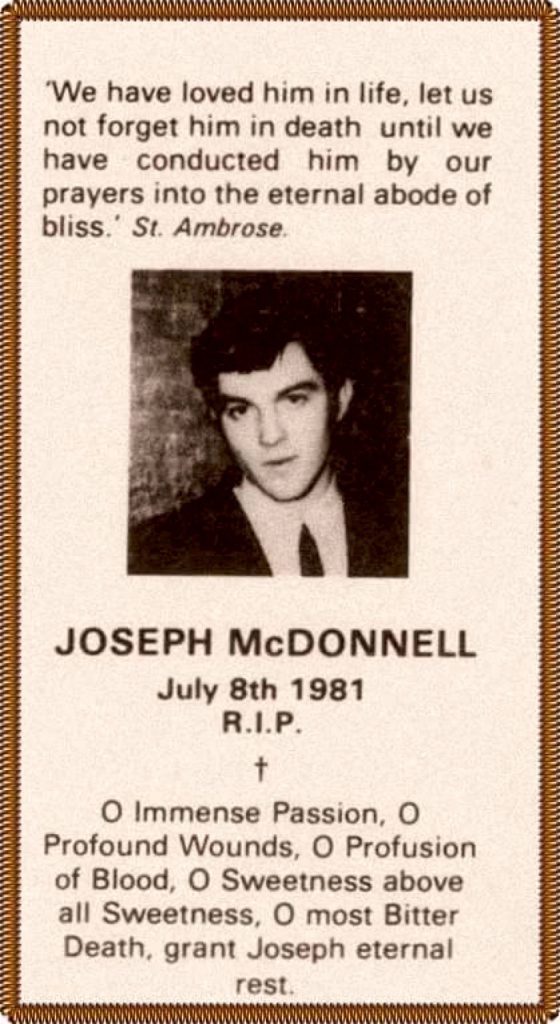 July 8, 1981:   Irish Republican Joe McDonnell died at the Long Kesh Internment Camp after a 61-day hunger strike. (see July 10)
US Labor History
July 8, 1982: W.A. Boyle, the former president of the United Mine Workers who was convicted of hiring assassins to kill union rival Joseph Yablonski, lost an appeal for a new trial when the Pennsylvania State Supreme Court ruled that the verdict was fair. (see Nov 16)
Iraq War II
Rape charges
July 8, 2006: four other soldiers charged with participating in the rape and murders; a fifth charged with dereliction of duty for failing to report the crimes (see in July 2006)
Colin Powell
July 8, 2007:  the former American secretary of state Colin Powell revealed that he'd spent 2½ hours vainly trying to persuade President George W Bush not to invade Iraq and believed the conflict could not be resolved by US forces. [The Sunday Times, 7/8/07] (see Aug 16)
Marijuana
July 8, 2011:  "The U.S. Drug Enforcement Administration (DEA) ruled that marijuana has "no accepted medical use" and should therefore remain illegal under federal law — regardless of conflicting state legislation allowing medical marijuana and despite hundreds of studies and centuries of medical practice attesting to the drug's benefits.

The judgment came in response to a 2002 petition by supporters of medical marijuana, which called on the government to reclassify cannabis, which is currently a Schedule I drug — like heroin, illegal for all uses — and to place it in Schedule III, IV or V, which would allow for common medical uses...

The government had long delayed making a judgment on the petition, but now that it has, it makes it possible for advocates to appeal it in federal court. Now, that process can be set in motion." (see November)
Women's Health
July 8, 2013: a federal U.S. District Judge William Conley temporarily blocked part of Wisconsin's new abortion law and scheduled a hearing for next week. The law includes provisions similar to those in several other states that require women to undergo an ultrasound procedure before having an abortion and require doctors who provide abortion services to have admitting privileges at a hospital. Opponents, including Planned Parenthood of Wisconsin, which is representing two doctors and an abortion clinic in challenging the law, said the measure was rushed into effect and that the provision affecting doctors would force two of the state's four clinics to close. Conley agreed that the law had been rushed onto the books, noting that it was proposed, passed, signed and enacted in just 34 days, a timeline he called "precipitous." (see Oct 28)
Fair Housing
July 8, 2015: Housing and Urban Development Secretary Julián Castro released new rules to promote integrated neighborhoods, a goal that has lagged in many cities, despite a 1960s ban on racial discrimination. The potentially far-reaching initiative would require localities receiving HUD funds to study patterns of racial bias in housing, report publicly on their findings and set goals for ending segregation that will be monitored.

Efforts to combat segregation in housing date to the 1968 Fair Housing Act, which was recalled last month when the U.S. Supreme Court (June 25) reaffirmed its authority to prohibit housing policies unfair to minorities The ruling and the new administration effort put heat on local governments to carry out the mandate of the nearly half-century-old law to "affirmatively further" the goals of nondiscrimination in housing. (see July 13)
July 8 Peace Love Activism, July 8 Peace Love Activism, July 8 Peace Love Activism, July 8 Peace Love Activism, July 8 Peace Love Activism, July 8 Peace Love Activism, July 8 Peace Love Activism, July 8 Peace Love Activism, July 8 Peace Love Activism, July 8 Peace Love Activism, July 8 Peace Love Activism, July 8 Peace Love Activism, July 8 Peace Love Activism, 
Please follow and like us: