May 29 Peace Love Activism
US Labor History
Toledo Auto-Lite strike, day 5
May 29, 1934 (Tuesday): tensions worsened again. The Toledo Central Labor Council continued to plan for a general strike. By now, 68 of the 103 unions had voted to support a general strike, and the council was seeking a vote of all its member unions on Thursday, May 31. Auto-Lite executives, too, were busy. Miniger met with Governor George White and demanded that White re-open the plant using the National Guard. White refused, but quietly began drawing up contingency plans to declare martial law. Negotiations remained deadlocked, and Taft began communicating with United States Secretary of Labor Frances Perkins to seek federal support (including personal intervention by Roosevelt). (see May 31)
Walt Disney animator strike
May 29, 1941: animators working for Walt Disney begin what was to become a successful 5-week strike for recognition of their union, the Screen Cartoonists' Guild. The animated feature Dumbo was being created at the time and, according to Wikipedia, a number of strikers are caricatured in the feature as clowns who go to "hit the big boss for a raise" (see June 20)
17 year boycott ends
May 29, 1996: the United Farm Workers of America reached an agreement with Bruce Church Inc. on a contract for 450 lettuce harvesters, ending a 17-year-long boycott. The pact raised wages, provided company-paid health benefits to workers and their families, created a seniority system to deal with seasonal layoffs and recalls, and established a pesticide monitoring system. (LH, see Aug 29; UFW, see August 18, 2000)
Ledbetter v. Goodyear Tire & Rubber Co
May 29, 2007:  the US Supreme Court decided that employers cannot be sued under Title VII of the Civil Rights Act of 1964 over race or gender pay discrimination if the claims are based on decisions made by the employer 180 days ago or more. The plaintiff, Lily Ledbetter, was a former employee of Goodyear who alleged that she was paid 15–40% less than her male counterparts, which was later found to be accurate. (see Sept 24)
Cold War
HUAC
May 29, 1947: the House Un-American Activities Committee opened public hearings into communist influence in Hollywood. (see July 26)
Hollywood 10
May 29, 1950: the Supreme Court denied new hearings for the Hollywood Ten. (RS, see June; HT, see June 29)
Cuba
May 29, 2015: Secretary of State John F. Kerry rescinded Cuba's designation as a terrorism sponsor at the end of a 45-day congressional notification period that began on April 14, when President Obama announced his intention to remove Cuba from the list.

                The move "reflects our assessment that Cuba meets the statutory criteria for rescission," Jeff Rathke, the State Department spokesman, said in a statement. "While the United States has significant concerns and disagreements with a wide range of Cuba's policies and actions, these fall outside the criteria relevant to the rescission of a State Sponsor of Terrorism designation." (CW, see July 1; Cuba, see July 1)
White Christmas in May
May 29, 1942: Bing Crosby recorded the Irving Berlin song 'White Christmas'. Crosby recorded the song with the John Scott Trotter Orchestra and the Ken Darby Singers in just 18 minutes. According to the Guinness Book of World Records, the version sung by Bing Crosby is the best-selling single of all time, with estimated sales in excess of 50 million copies worldwide. (see February 16, 1948)
Ricky Nelson
May 29 – June 4, 1961, "Travelin' Man" by Ricky Nelson #1 Billboard Hot 100.
Beach Boys
May 29 – June 11, 1965 – "Help Me Ronda" by Beach Boys #1 on the Billboard Hot 100. (see February 17, 1966)
Crosby, Stills, & Nash
May 29, 1969: Crosby, Stills, & Nash released first album.  (David Crosby age 28; Stephen Stills age 24; Graham Nash, age 27)."(see "in August")
LGBTQ
May 29, 1965: nine men and three women picketed the White House to protest what they called Government discrimination against homosexuals. (see February 19, 1966)
Judicial Milestone
Afroyim v. Rusk
May 29, 1967:  the US States Supreme Court ruled that US citizens may not be deprived of their citizenship involuntarily. The U.S. government had attempted to revoke the citizenship of Beys Afroyim, a man born in Poland, because he had cast a vote in an Israeli election after becoming a naturalized U.S. citizen. The Supreme Court decided that Afroyim's right to retain his citizenship was guaranteed by the Citizenship Clause of the Fourteenth Amendment to the Constitution. In so doing, the Court overruled one of its own precedents, Perez v. Brownell (1958), in which it had upheld loss of citizenship under similar circumstances less than a decade earlier. (see Dec 18)
BLACK HISTORY
Reitman v. Mulkey
May 29, 1967: in a 5-4 decision the U.S. Supreme Court concluded that a California state constitutional amendment allowing racial discrimination by property owners violated the 14th Amendment. (see June 2)
137 SHOTS
May 29, 2015: while acknowledging that he cannot appeal an acquittal, prosecutor Timothy J. McGinty of Cuyahoga County said that Judge John O'Donnell made serious errors before finding officer Michael Brelo not guilty in the deaths of Malissa Williams and Timothy Russell, and he wants an appeals court to order the judge to correct the record.

                McGinty said that Judge O'Donnell's reasoning in the voluntary-manslaughter trial of Officer Michael Brelo could set a legal precedent that would "endanger the public," and that that Officer Brelo's acquittal was based on the judge's mistaken analysis of laws concerning police use of deadly force and on homicide involving more than one person who fired shots. He said the judge had also considered the wrong lesser charge — felonious assault — when he should have considered attempted voluntary manslaughter or aggravated assault.

                "As it stands, the trial court's verdict will endanger the public, allow for one of multiple actors to escape culpability and lead to more unnecessary deaths by police-created crossfire situations," Mr. McGinty said in his filing with the appeals court. "This court must return the case with the corrections of law to the trial court with instructions to deliberate and reach a verdict with the correct application of the law and correct determination of lesser offense of voluntary manslaughter — attempted voluntary manslaughter or aggravated assault," he said. (see June 5)
Consumer Protection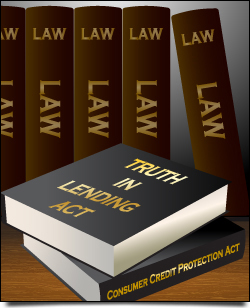 May 29, 1968: the (TILA) Truth In Lending Act passed into law with regulations designed to protect consumers in credit transactions requiring clear disclosure of key terms of the lending arrangement and all costs. It is part of the "Consumer Credit Protection Act". (see April 23, 1970)
Vietnam
Hamburger Hill
May 29, 1969: U.S. troops abandoned Ap Bia Mountain ["Hamburger Hill"]. A spokesman for the 101st Airborne Division said that the U.S. troops "have completed their search of the mountain and are now continuing their reconnaissance-in-force mission throughout the A Shau Valley."

Outrage over what appeared to be a senseless loss of American lives was exacerbated by pictures published in Life magazine of 241 U.S. soldiers killed during the week of the battle. Gen. Creighton Abrams, commander of U.S. Military Assistance Command Vietnam, was ordered to avoid such battles. Because of Hamburger Hill, and other battles like it, U.S. emphasis was placed on "Vietnamization"--turning the war over to the South Vietnamese forces rather than engage in direct combat operations.
DRAFT CARD BURNING
May 29, 1969: in NY, a Federal grand jury indicted eighteen men on draft-evasion charges. A 19th was charged with illegally wearing a military uniform during a draft card-burning demonstration. (Draft Card Burning, see June 4; Vietnam, see June 1)
May 29 Peace Love Activism
Fourth Amendment
Schneckloth v. Bustamonte
May 29, 1973: the US Supreme Court ruled that in a case involving a consent search, while knowledge of a right to refuse consent is a factor to be taken into account, the state does not need to prove that the one who is giving permission to search knows that he has a right to withhold his consent under the Fourth Amendment to the United States Constitution. (see June 20,1979)
Irish Troubles
May 29, 1981:  the names of four prisoners on hunger strike together with five other Republican prisoners, were put forward as candidates in the forthcoming general election in the Republic of Ireland. (see June 8)
ADA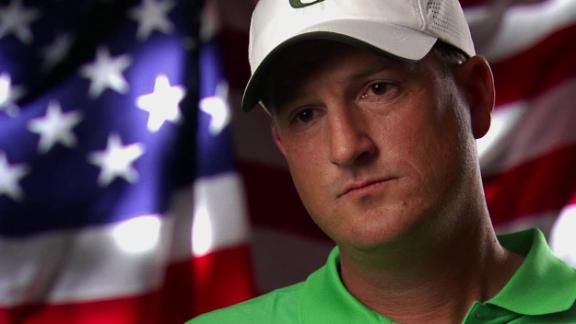 May 29, 2001: the U.S. Supreme Court ruled that disabled golfer Casey Martin could use a cart to ride in tournaments. (see May 2, 2002)
TERRORISM
May 29, 2001: four followers of Osama bin Laden were convicted in New York of a global conspiracy to murder Americans, including the 1998 bombings of two U.S. embassies in Africa that killed 224 people. (All were sentenced to life in prison.) (see Sept 11)
Iraq War II
May 29, 2003:  50 days after the fall of Baghdad, President Bush proclaimed a fresh victory for his administration in Iraq: Two small trailers captured by U.S. and Kurdish troops had turned out to be long-sought mobile "biological laboratories." He declared, "We have found the weapons of mass destruction." The claim, repeated by top administration officials for months afterward, was hailed at the time as a vindication of the decision to go to war. But even as Bush spoke, U.S. intelligence officials possessed evidence that it was not true. (see Sept 17)
Kandahar massacre
May 29, 2013: it was announced Robert Bales would plead guilty (thereby avoiding the death penalty) and describe the events of March 11, 2012 (see June 5)
Women's Health
May 29, 2015: the 9th Circuit U.S. Court of Appeals upheld U.S. District Judge Lynn Winmill's earlier decision that Idaho's "pain-capable abortion" ban was unconstitutional. In a unanimous decision, a three-judge panel of the appeals court held that banning abortions from 20 weeks on was "facially unconstitutional because it categorically bans some abortions before viability." The court also found other portions of Idaho's restrictive anti-abortion laws unconstitutional. (see June 9)
STAND YOUR GROUND LAW
May 29, 2015: Michael Lafay, the lawyer for Matthew Apperson, a 36-year-old Winter Springs man accused of firing into George Zimmerman's pickup on May 11 as they two traveled in separate vehicles down West Lake Mary Boulevard (Sanford, FL), announced that Zimmerman would use a "stand your ground" defense in an attempt to clear himself. (see November 28, 2016)
May 29 Peace Love Activism, May 29 Peace Love Activism, May 29 Peace Love Activism, May 29 Peace Love Activism, May 29 Peace Love Activism, May 29 Peace Love Activism, May 29 Peace Love Activism, May 29 Peace Love Activism, May 29 Peace Love Activism, May 29 Peace Love Activism, May 29 Peace Love Activism, May 29 Peace Love Activism, May 29 Peace Love Activism, May 29 Peace Love Activism, May 29 Peace Love Activism, 
Please follow and like us: