May 13 Peace Love Activism
Environmental Issues
President Theodore Roosevelt
May 13, 1908,: President Theodore Roosevelt delivered the opening address, "Conservation as a National Duty," at the outset of a three-day meeting billed as the Governors' Conference on the Conservation of Natural Resources. He explained to the attendees that "the occasion for the meeting lies in the fact that the natural resources of our country are in danger of exhaustion if we permit the old wasteful methods of exploiting them longer to continue." The conference propelled conservation issues into the forefront of public consciousness and stimulated a large number of private and state-level conservation initiatives. (Text of speech) (see August 25, 1916)
BLACK HISTORY
Annette Butler
Near dawn on May 13, 1956 (Mother's Day), Ernest Dillon, his brother Ollie, and their cousins Olen and Durora Duncan set out looking for "colored women." When they found the Butler home where Annette Butler was staying with her mother, Ernest claimed he was a police officer and told Ms. Butler she was under arrest. Ernest then forced her into the car, while another of the four men kept a gun trained on her mother. The men then drove Ms. Butler to the nearby Bogue Chitto swamp and took turns raping her. When the men were finished they left her alone and half-dressed in the woods. She sought help from a group of black fishermen working nearby and they notified the police.

When the men were apprehended, the district attorney charged them with "forcible ravishment and kidnap." Upon his arrest, Olen Duncan signed a statement admitting his guilt. Judge Tom Brady, a known white supremacist, presided over the trials and appointed Mississippi's best lawyers to represent the men. The defense attempted to reduce sympathy toward Ms. Butler by accusing her of being a prostitute and presented white witnesses to testify she had a poor reputation.

At that time in Mississippi, the crime of rape was punishable by death or life imprisonment. In order to avoid either of those fates, on March 26, 1957, Ernest Dillon pleaded guilty to assault and later received a sentence of twenty years imprisonment. At sentencing, Judge Brady, a staunch opponent of interracial sexual relations whether consensual or forced, expressed no concern about the crime's impact on young Ms. Butler but castigated Mr. Dillon for committing a crime that "had brought bitter condemnation on the State of Mississippi."

None of the other three attackers received prison time for the rape of Annette Butler: Ollie Dillon was permitted to plead solely to a kidnapping charge; Olen Duncan pleaded not guilty despite his confession and was acquitted by an all-white jury; and charges against Durora Duncan, who pleaded not guilty, were thrown out after his trial resulted in a hung jury. (see May 26)
Jackie Robinson
May 13, 1958: baseball great Jackie Robinson, who integrated major league baseball wrote a letter to President Dwight Eisenhower criticizing his failure to vigorously support civil rights. Robinson was a Republican, and was generally non-political in public, so his comments were widely regarded as a significant event.

Robinson to Eisenhower (excerpt):

                "I respectfully remind you sir, that we have been the most patient of all people. When you said we must have self-respect, I wondered how we could have self-respect and remain patient considering the treatment accorded us through the years.  

            "17 million Negroes cannot do as you suggest and wait for the hearts of men to change. We want to enjoy now the rights that we feel we are entitled to as Americans. This we cannot do unless we pursue aggressively goals which all other Americans achieved over 150 years ago.

            "As the chief executive of our nation, I respectfully suggest that you unwittingly crush the spirit of freedom in Negroes by constantly urging forbearance and give hope to those pro-segregation leaders like Governor Faubus who would take from us even those freedoms we now enjoy. Your own experience with Governor Faubus is proof enough that forbearance and not eventual integration is the goal the pro-segregation leaders seek." (see June 23)
Freedom Riders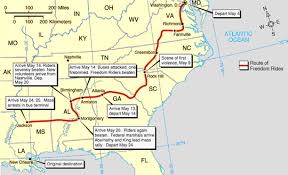 May 13, 1961: the CORE Freedom Riders arrive in Atlanta, GA, where Martin Luther King, Jr. warns them of violence ahead. (BH & FR, see May 14; MLK, see May 21)
US and ICC v the City of Jackson, Miss.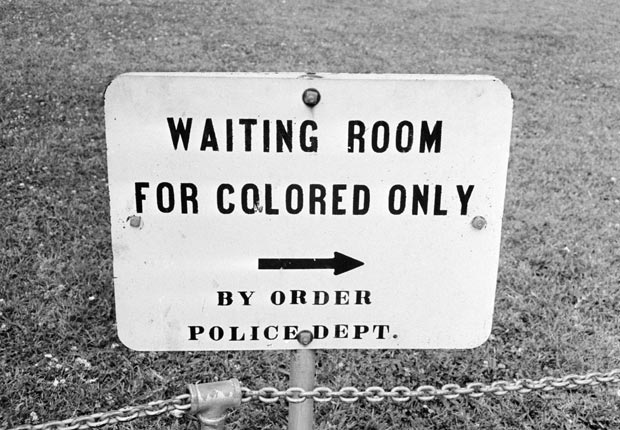 May 13, 1963: the 5th U.S. Circuit Court of Appeals ruled unlawful the city's attempt to circumvent laws desegregating interstate transportation facilities by posting sidewalk signs outside bus and railroad terminals reading "Waiting Room for White Only — By Order Police Department" and "Waiting Room for Colored Only — By Order Police Department." (see May 28)
School Desegregation
May 13, 1966: the US federal government took its first action against violators of the desegregation guidelines of the 1964 Civil Rights Act by denying federal education funding for 12 segregated Southern school districts. (BH, see May 14; SD, see Aug 31)
MOVE
May 13, 1985: MOVE was a mostly black group whose members all adopted the surname Africa, advocated a 'back-to-nature' lifestyle and preached against technology. Philadelphia Mayor Wilson Goode ordered police to storm the group's headquarters to end a stand-off regarding an attempt to enforce outstanding arrest warrants for four members. Police, after evacuating people from their Osage Avenue homes, dropped an explosive device from a helicopter onto the headquarters to blow up tactical bunkers constructed by MOVE on the roof of their residence.


The explosion started an uncontrolled fire and as a result, 53 houses burned and 240 people were left homeless Police, killed eleven MOVE members. (see January 20, 1986)
Vietnam
May 13, 1967: in New York City, 70,000 march in support of the war. (see May 20)
May 13 Music et al
Supremes
May 13 – 19, 1967: "The Happening" by the Supremes #1 on the Billboard Hot 100.
May 13 Peace Love Activism
Stop and Frisk Policy
Center for Constitutional Rights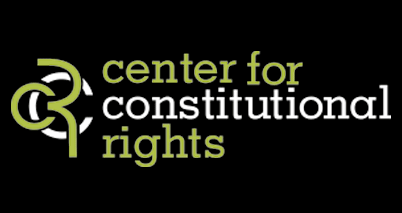 May 13, 2010: a report by The Center for Constitutional Rights finds that minorities are much more likely to be frisked by NYPD. (see May 19)
Statistics increase again
May 13, 2012: as in past years, NYPD data showed that stop-and-frisks were up in the first three months of the year. Between January and March 2012 officers made 203.500 stops. (see May 15)
Deepwater Horizon Oil Spil
May 13, 2010: BP executive Tony Hayward called the oil spill "relatively tiny" in comparison with the size of the "ocean." [BP announced on 27 July 2010 that Hayward would be replaced by Bob Dudley as the company's chief executive effective as of 1 October 2010. (see May 19)
Marijuana
May 13, 2011:  Delaware became the 16th state to legalize medical marijuana when Governor Jack Markell (D) signed SB 17 into law. The law allowed adults in Delaware with certain debilitating conditions to possess up to six ounces of marijuana with a doctor's recommendation. (see July 8)
LGBTQ
May 13, 2016: the Obama administration issued a sweeping directive telling every public school district in the country to allow transgender students to use the bathrooms that match their gender identity.

The letter to school districts— signed by Justice and Education department officials —described what schools should do to ensure that none of their students were discriminated against. (see June 7)
May 13 Peace Love Activism, May 13 Peace Love Activism, May 13 Peace Love Activism, May 13 Peace Love Activism, May 13 Peace Love Activism, May 13 Peace Love Activism, May 13 Peace Love Activism, May 13 Peace Love Activism, May 13 Peace Love Activism, May 13 Peace Love Activism, May 13 Peace Love Activism, May 13 Peace Love Activism, May 13 Peace Love Activism,

Please follow and like us: