May 11 Music et al
Canadian Beatles album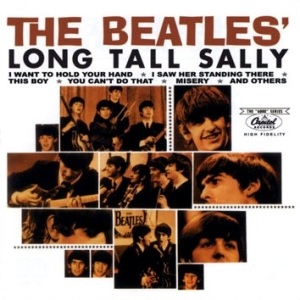 May 11, 1964: recorded in 1963, the Beatles  released The Beatles' Long Tall Sally album in Canada on the Capital Canada label. It was the last time such a type of release was done.

Capital deleted the album in 1967 but  reissued it in 1971 along with the two other unique Canadian Beatles albums in Capitol's "6000 Series". 

See Wikipedia entry for more.
The Byrds
May 11, 1965: The Byrds made their TV debut with "Mr. Tambourine Man" on NBC's "Hullabaloo." (see June 16)

 
The Road to Bethel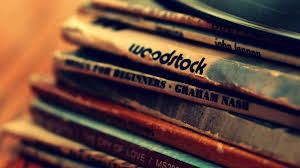 May 11, 1970:  release of the triple soundtrack album 'Woodstock' in the US, going gold within two weeks.    Eddie Kramer was the sound engineer. 

This album's version of the Crosby, Stills, Nash & Young performance of "Sea of Madness" was actually recorded a month after the festival, during a performance at the Fillmore East. The live Woodstock version can be found on the 2009 album Woodstock: 40 Years On: Back to Yasgur's Farm. (see February 9, 1973)



"Going up the Country" - Canned Heat

 
May 11 Music et al
John Lennon
May 11, 1972: John Lennon appeared on the 'Dick Cavett Show.' Lennon and Ono discussed their possible deportation that year due to Nixon's displeasure at their anti-war activities. Lennon claimed that he was under surveillance from the FBI.

Slide up to the 30 minute mark to see them or watch the great show thru. (see May 17)

 
All Those Years Ago
May 11, 1981: originally recorded by George Harrison in November 1980, after Lennon's murder Harrison, Ringo, and Paul McCartney collaborated and re-released All Those Years Ago on this date.

Harrison originally released it as as single from his 1981 album Somewhere in England. The re-recording tailored the lyrics to serve as a personal tribute to Lennon.  
Ringo played drums and McCartney overdubbed backing vocals. The song reached #2 on the Billboard Hot 100,  (see June 22)

 
 I'm shouting all about love
While they treated you like a dog
When you were the one who had made it so clear
All those years ago

I'm talking all about how to give
They don't act with much honesty
But you point the way to the truth when you say
All you need is love

Living with good and bad
I always looked up to you
Now we're left cold and sad
By someone the devil's best friend
Someone who offended all

We're living in a bad dream
They've forgotten all about mankind
And you were the one they backed up to the wall
All those years ago
You were the one who imagined it all

 All those years ago

Deep in the darkest night
I send out a prayer to you
Now in the world of light
Where the spirit free of lies
And all else that we despised

They've forgotten all about God
He's the only reason we exist
Yet you were the one that they said was so weird
All those years ago
You said it all though not many had ears
All those years ago
You had control of our smiles and our tears

All those years ago

All those years ago

All those years ago

All those years ago
May 11 Music et al, May 11 Music et al, May 11 Music et al
Please follow and like us: