April 22 Peace Love Activism
SEPARATION OF CHURCH AND STATE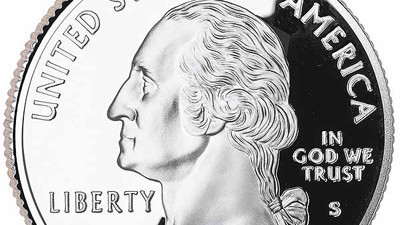 April 22, 1864: Congress authorized the use of the phrase "In God We Trust" on U.S. coins. (see "in 1890")
Native Americans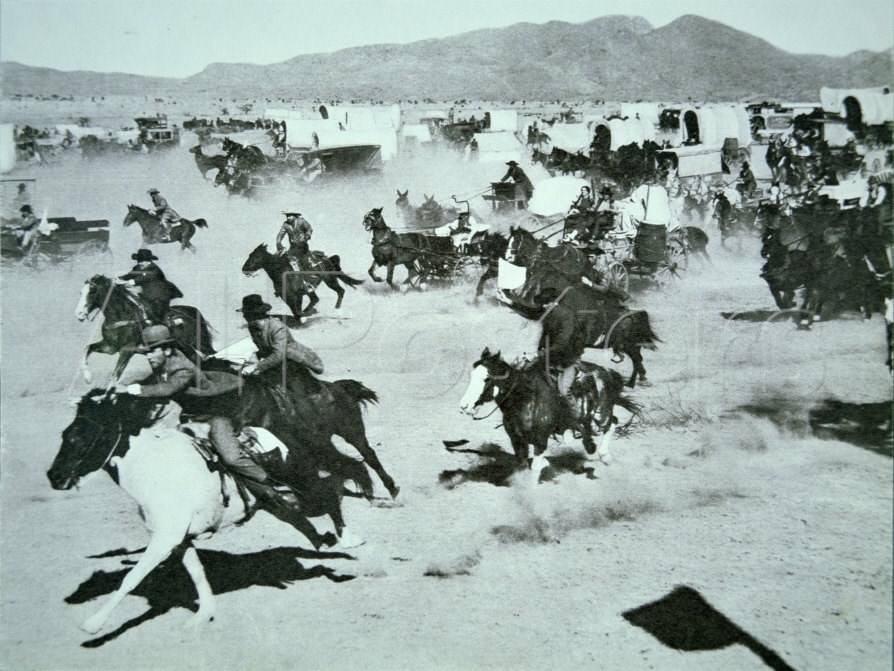 April 22, 1889: the Oklahoma Land Rush of 1889. The land run started at high noon with an estimated 50,000 people lined up for their piece of the available two million acres (see December 15, 1890)
FREE SPEECH
Alien radicals
April 22, 1935: in a telegram to ACLU Director Roger Baldwin, Rep. Hamilton Fish, (R–New York), one of the most vocal anti-communist and anti-radical members of Congress, said he did not believe alien radicals were entitled to freedom of speech. He added that radical aliens who promote "strikes, riots," and other forms of "unrest" should be deported and their jobs given to "loyal American citizens." (see Nov 26)
New York Worlds Fair
April 22, 1964: New York Worlds Fair opened. President Johnson and fair organizers were met with picketers and sit-ins, mostly civil rights organizers.  They managed to heckle Johnson through his entire speech at the Federal Pavilion and sit in at several fair venues.  In particular, protesters camped out in shrubbery outside the pavilion and had to be forcibly removed.  "It was dreadful, dreadful," said one state official.

                By the end of the day, over 300 people had been arrested by police.  The video below doesn't paint the same picture. (see June 22)

 
Anti-picketing law
April 22, 1968: in 1965 the Supreme Court had remanded the case after a federal district court refused to grant an injunction against the law, which made it unlawful for individuals engaged in picketing "to obstruct or interfere with free ingress or egress to and from any public premises" (see Apr 26) 
LSD
Ernst Rothlin
April 22, 1943: after receiving Albert Hofmann's report regarding the effects of LSD-25, professor Ernst Rothlin was the second person to try the drug. Rothlin was Sandoz's chief pharmacologist at the time. Albert Hofmann gave Rothlin a small (60 microgram) dose of LSD about 1/4 of the dose Hofmann had tried.

In a Michael Horowitz interview with Albert Hofmann in 1976, Hoffmann stated: "Professor Ernst Rothlin, head of the Sandoz pharmacological department at the time. Rothlin was dubious about LSD ; he claimed he had a strong will and could suppress the effects of drugs. But after he took 60 micrograms, one quarter of the dose I had taken earlier, he was convinced. I had to laugh as he described his fantastic visions."  (see June 12, 1943)
First International Conference on LSD
April 22 – 24, 1959: the Josiah Macy, Jr. Foundation held the First International Conference on LSD Therapy 9 in Princeton, NJ. (see  "in 1960")
BLACK HISTORY
Sit-in
April 22, 1944: a sit-in on this day, challenging racial discrimination at Thompson's Restaurant in Washington, D.C., was one of several sit-ins during the mid-1940s and the late 1950s, which have been overshadowed by the famous sit-ins that began February 1, 1960. The sit-in was led by African-American students at Howard University, who had staged an earlier one the year before, on April 17, 1943.

                The sit-ins were eventually quashed by Southerners in Congress who had power of the budget for Washington, D.C. and Howard University. (see June 16)
Nuclear/Chemical News
Yucca Flat
April 22, 1952: for the first time viewers witnessed live the detonation of an atomic bomb at the U.S. testing site in Yucca Flat, Nevada on television, The atomic bomb tested was larger than those dropped on Hiroshima and Nagasaki in World War II. (see "in June")

 
McCarthyism
Investigating Military
April 22, 1954: Senator Joseph McCarthy began hearings investigating the Army, which he charged with being "soft" on communism. The televised hearings gave the American public their first view of McCarthy in action, and his recklessness, indignant bluster, and bullying tactics quickly resulted in his fall from prominence. (see June 2)
April 22 Music et al
Tommy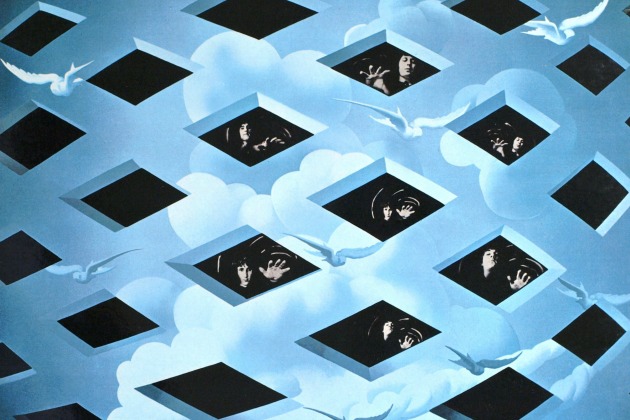 April 22, 1969: the  first complete performance of The Who's rock opera Tommy during a performance in Dolton, England.
Vietnam
Clark Clifford
April 22, 1968: in a news conference, Defense Secretary Clark Clifford declared that the South Vietnamese have "acquired the capacity to begin to insure their own security [and] they are going to take over more and more of the fighting." (see April 23)
Antiwar demonstrations
April 22, 1972:  antiwar demonstrations prompted by the accelerated U.S. bombing in Southeast Asia draw somewhere between 30,000 to 60,000 marchers in New York; 30,000 to 40,000 in San Francisco; 10,000 to 12,000 in Los Angeles; and smaller gatherings in Chicago and other cities throughout the country. The new bombing campaign was in response to the North Vietnam's massive invasion of South Vietnam in March. As the demonstrations were happening, bitter fighting continued all over South Vietnam. In the Mekong Delta, for example, the fighting was the heaviest it had been in 18 months. (see April 25)
Richard M. Nixon
April 22, 1994, Richard M. Nixon (81), died at New York Hospital-Cornell Medical Center, four days after suffering a stroke.
April 22 Peace Love Activism
Environmental Issues
Earth Day
April 22, 1970: an estimated 20 million people worldwide observed the first Earth Day.  Senator Gaylord Nelson promoted Earth Day, calling upon students to fight for environmental causes and oppose environmental degradation with the same energy that they displayed in opposing the Vietnam War. (see Sept 15)
 
Pegasus Pipeline oil spill
April 22, 2013: the Environmental Protection Agency and the U.S,. Department of Justice announced that Exxon Mobil Pipeline Co. and Mobil Pipe Line Co. agreed to pay a $5.07 million civil penalty to settle alleged violations of the Clean Water Act and Arkansas state environmental laws in connection with the 2013 crude oil spill from the Pegasus Pipeline in Mayflower, Arkansas. (see Apr 23)
Feminism
Barbara Walters
April 22, 1976: Barbara Walters accepted a five-year contract as anchorwoman for the evening news with the ABC network. She is the first woman newscaster on U.S. network television.  (see June 28)

 
Iran–Contra Affair
April 22, 1986: US arrested 10 officials involved in Iran arms sales. (see Oct 5)
TERRORISM
David Ritcheson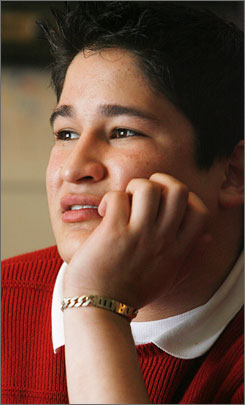 April 22, 2006: two white teenagers, David Tuck and Keith Turner, attacked David Ritcheson, a 16-year-old Latino boy at a house party in Spring, Texas. Ritcheson allegedly tried to kiss a white girl at the party. Tuck and Turner knocked Ritcheson unconscious, dragged him outside, and beat him for approximately fifteen minutes while calling him a "beaner" and shouting "white power" and "Aryan nation." The white teens then stripped Ritcheson naked, and Tuck cut Ritcheson's chest with a knife and burned his stomach and chest 17 times with a cigarette. Next, Turner placed a pole in Ritcheson's rectum and held it in place while Tuck kicked the end of the pole into Ritcheson's rectum. The two teens then poured bleach over Ritcheson's body.

                At least two other white teenagers witnessed the beating but did nothing to help and later went to sleep in the house. The mother of one of the witnesses was home, but claimed she slept through the incident. Medical help was not summoned until hours after the attack, when a witness awoke and found Ritcheson still laying in the backyard.

                After three months in the hospital and more than thirty surgeries, Ritcheson was able to return to school confined to a wheelchair and wearing a colostomy bag. 

Tuck and Keith Turner, 18, eventually were convicted of aggravated sexual assault. Tuck was given a life sentence, Turner 90 years.

Ritcheson jumped to his death from a cruise ship on July 1, 2007. (Terrorism, see May 4; Richeson, see April 7, 2007)
STAND YOUR GROUND LAW
Trayvon Martin Shooting
April 22, 2012: George Zimmerman released on $150,000 bail. (see June 1)
Voting Rights
Crime and Punishment
April 22, 2016: Gov. Terry McAuliffe of Virginia used his executive power to restore voting rights to more than 200,000 convicted felons, circumventing the Republican-run legislature. The action overturned a Civil War-era provision in the state's Constitution aimed, he said, at disenfranchising African-Americans.

                The sweeping order would enable all felons who have served their prison time and finished parole or probation to register to vote. Most are African-Americans. (VR, see Apr 25, C&P, see Aug 3)
April 22 Peace Love Activism, April 22 Peace Love Activism, April 22 Peace Love Activism, April 22 Peace Love Activism, April 22 Peace Love Activism, April 22 Peace Love Activism, April 22 Peace Love Activism, April 22 Peace Love Activism, April 22 Peace Love Activism, April 22 Peace Love Activism, April 22 Peace Love Activism, April 22 Peace Love Activism, April 22 Peace Love Activism, April 22 Peace Love Activism, 
Please follow and like us: