March 31 Peace Love Activism
US Labor History
10-hour day
March 31, 1840: President Martin Van Buren issued a broadly-applicable executive order granting the 10-hour day to all government employees engaged in manual labor. (see February 21, 1848)
César E. Chávez
March 31 1927: César Chávez born in Yuma, Arizona. (see 1929 - 1939)
Civilian Conservation Corps
March 31, 1933: President Franklin D. Roosevelt signed legislation establishing the Civilian Conservation Corps to help alleviate suffering during the Depression. By the time the program ended after the start of World War II it had provided jobs for more than six million men and boys. The average enrollee gained 11 pounds in his first three months (see Apr 10)
César E. Chávez &  Dolores Huerta
March 31, 1962: Chavez and Huerta resigned from the Community Service Organization. Chavez moved with his wife and eight small children the farm town of Delano, CA and dedicated himself full-time to organizing farm workers. Dolores Huerta and others later join him. (see September 30, 1962)
FREE SPEECH
Movie code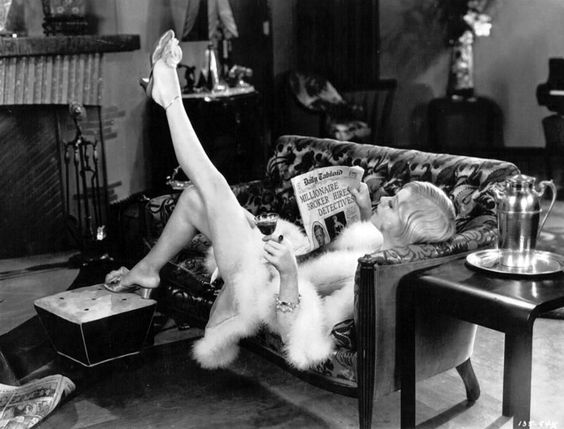 March 31, 1930: the board of directors of the Motion Picture Producers and Distributors Association formally adopted the Code that was published on February 19. (see Nov 25)
Illinois v Allen
March 31, 1970: Illinois v. Allen. Police had charged William Allen with armed robbery. Before his trial, he obtained permission to conduct his own defense, as long as he allowed court-appointed counsel to sit in. During voir dire, Allen started to argue with the judge, and continued to be insubordinate throughout the opening of the trial. After that, the judge ordered Allen removed from the court room and only allowed him in for identification and for portions of his defense. The US Supreme Courte held that  when a defendant refuses to conduct himself in an orderly manner, he can lose his Sixth Amendment right to be present at his own trial. Justice Brennan concurred, only adding that when a defendant is excluded from trial it should be incumbent upon the court to insure that the defendant has full communication with his attorney. (see Mar 31)
Grayned v Rockford
March 31, 1970: Grayned v. Rockford,the Supreme Court found that "The nature of a place, 'the pattern of its normal activities, dictate the kinds of regulations of time, place, and manner that are reasonable.'" In determining what is reasonable, the Court stated that "[the] crucial question is whether the manner of expression is basically incompatible with the normal activity of a particular place at a particular time." Thus, protesters have the right to march in support of a cause, but not on a public place during the middle of the day with bullhorns.

The Court held that the anti-picketing law was contrary to First Amendment rights as it created a per se ban on the free exercise of speech and was therefore unconstitutional. The anti-noise ordinance, however, had a compelling justification behind it and therefore it was constitutional. The demonstration was incompatible with the normal use of the facility; the noise was a disruptive to the functioning of the school as it was distracting for students and faculty members alike. Therefore, the state in this instance had a right to regulate it.

The Supreme Court held that the anti-picketing ordinance was unconstitutional on its face, but held that the anti-noise ordinance was constitutional. (see Apr 1)
Recording police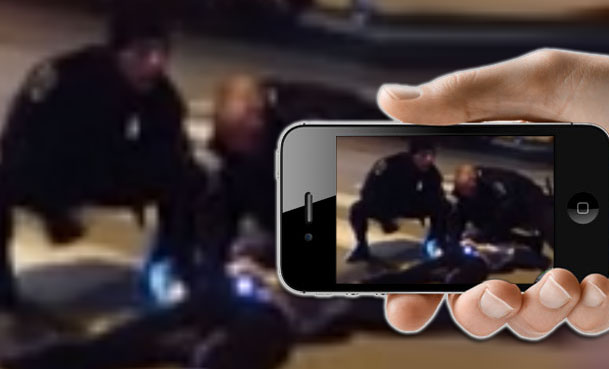 March 31, 2015, : the city of Portland, Maine and the American Civil Liberties Union announced that a U.S. District Court ordered the city to pay $72,000 in damages and court costs to a Jill Walker and Sabatino Scattoloni who sued after they were arrested in May, 2014 while video recording police making another arrest.

The settlement also required city police "to utiliz(e) this incident as a training tool to ensure the rights of citizens, including First Amendment rights, will be respected by its police officers in such interactions," City Hall spokeswoman Jessica Grodin said in a press release.

Sgt. Benjamin Noyes arrested Walker and Scattoloni   early in the morning on May 24, 2014, on Spring Street after they saw a traffic stop and then began recording the incident with a cell phone, according to the lawsuit filed against Noyes in September 2014 in Hancock County Superior Court.

"They watched silently, they did not approach or address the officers, and they did not in any way interfere with the officers' work: they simply stood bearing witness," the complaint said.

The suit alleged Noyes, a 17-year veteran of the Police Department, approached the couple, who were vacationing in Portland, and said "You have two seconds to get off this sidewalk or you will be under arrest."

After being warned to leave twice, Walker and Scattoloni were charged with Class D obstruction of government administration and taken to Cumberland County Jail. They were freed after several hours on $60 bail; the charges were eventually dismissed.

The arrest report referred to in the suit quotes Noyes saying Walker and Scattoloni were arrested because of "their proximity to the combative female (involved in the traffic stop) and their refusal to follow my commands."

The alleged violations of the couple's First and Fourth Amendment rights included failure to advise them of their rights, and illegal searches at the scene and jail. (4th, see Apr 21; FS, see Apr 6)
Technological Milestone
Roots of Rock
March 31, 1949: RCA introduced the modern '45 RPM as the "New System,"  It was designed to be a replacement for the bulky 78-RPM record and was touted to be 1/10th the weight of its 12 inch counterpart and having a playtime of up to 5.3 minutes per side. It featured a lightweight record design and small 7-inch diameter with improved fidelity in terms of noise levels and frequency response. (Roots, see Dec 10; TM, see January 12, 1950)
Johnny B. Goode
March 31, 1958: Chuck Berry released the "Johnny B. Goode". Written by Berry in 1955, the song is about a poor country boy who plays a guitar "just like ringing a bell," and who might one day have his "name in lights." Berry has acknowledged that the song is partly autobiographical, and originally had "colored boy" in the lyrics, but he changed it to "country boy" to ensure radio play. The title is suggestive that the guitar player is good, and hints at autobiographic elements because Berry was born at 2520 Goode Avenue in St. Louis. Chuck has said that he wrote it as a Rock and Roll version of the American dream. (see May 9)
Connie Francis
March 31 – April 6, 1962: "Don't Break the Heart that Loves You" by Connie Francis #1 Billboard Hot 100.
Jimi Hendrix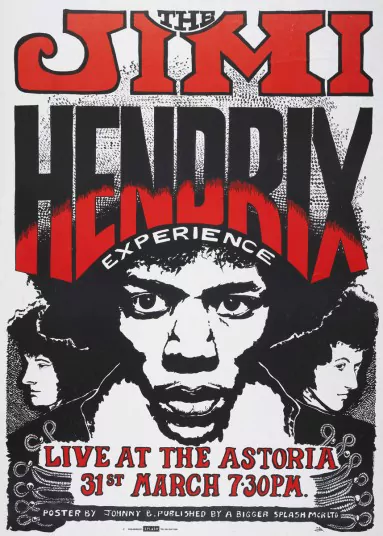 March 31, 1967: The Jimi Hendrix Experience played at the London Astoria. While waiting to perform, Hendrix and his manager Chas Chandler were discussing ways in which they could increase the band's media exposure. When Chandler asked journalist Keith Altham for advice, Altham suggested that they needed to do something more dramatic than the stage show of The Who, which involved the smashing of instruments. Hendrix joked: "Maybe I can smash up an elephant", to which Altham replied: "Well, it's a pity you can't set fire to your guitar".

Chandler then asked road manager Gerry Stickells to find some lighter fluid. During the show, Hendrix gave an especially dynamic performance before setting his Fender Stratocaster on fire at the end of a 45-minute set. In the wake of the stunt, members of London's press labeled Hendrix the "Black Elvis" and the "Wild Man of Borneo"

Tony Garland, Hendrix's press agent scooped up the remains of the Strat, took them home and placed them in the garage of his parents southern U.K. home. About 30 years later, Garland's nephew found the remains of the guitar, did a little research, and the burnt guitar was auctioned off in 2007 for $575,000.(see May 12)
The Beatles
George Harrison and Patty Boyd
March 31, 1969:  George Harrison and Patty Boyd's drug trial took place. They pleaded guilty to possessing the cannabis, which was likely to have been planted in the house by police officers and were each fined £250 plus 10 guineas each in court costs, and were put on probation for a year. (Apr 14)
McCartney v Let It Be
March 31, 1970: Paul McCartney solo album and the Beatles Let It Be were scheduled for release within two weeks of each other. John and George composed a letter saying that they'd decided that it'd make much better business sense to delay Paul's album so as not to compete with the Beatles. Ringo delivered the letters.

Paul blew up at Ringo.

As an attempt at reconciliation, John and George allowed the McCartney album to be issued in the UK on 17 April 1970, while Let It Be was eventually released on 8 May, but further damage to the already fragmenting relationships between the four had occurred. (see Apr 1)
Beatles Official Fan Club
March 31, 1972: The Beatles Official Fan Club closed. The Beatles Monthly magazine had ceased three years previously. (see, Apr 29)
BACK HISTORY and Feminism
Gwendolyn Brooks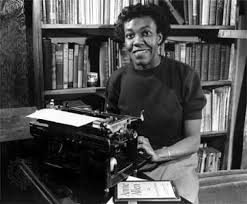 March 31, 1950: Gwendolyn Brooks becomes the first African American to win the Pulitzer Prize for her book of poetry Annie Allen. (BH, June 5; see Feminism  Sept 18, 1950)
School Desegregation
March 31, 1992: in Freeman v. Pitts the US Supreme Court further delayed the end of school desegregation, ruling that school systems can fulfill their obligations in an incremental fashion. (BH, see April 29; SD, see June 12, 1995)
Amadou Diallo
March 31, 1999: four New York City police officers were charged with murder for killing Amadou Diallo, an unarmed African immigrant, in a hail of bullets. (see Dec 16)
Crime and Punishment
Trop v. Dulles
March 31, 1958: in the case of Trop v. Dulles, the Supreme Court ruled that it was unconstitutional for the government to revoke the citizenship of a U.S. citizen as a form of punishment. While serving in the Army in 1944, Albert Trop escaped from the stockade where he was being held for misbehavior. The next day, he and a companion were walking along the road near Casablanca, Morroco, and were stopped by an Army truck. Trop willingly got into the truck and was returned to the Army base. (Thus, his "desertion" lasted for only some hours.) He was then court martialed and given a dishonorable discharge. In 1952 he applied for a passport and was then informed that, under a 1940 law, he had lost his citizenship because of his dishonorable discharge. (see May 22, 1964)
March 31 Peace Love Activism
Space Race
Luna 10
March 31, 1966: Luna 10 launched from the Soviet Union. The unmanned probe will achieve lunar orbit — the first object to do so — and send information about the moon back to earth. (see June 2)
Vietnam
DRAFT CARD BURNING
March 31, 1966: high school boys punched and kicked seven anti-Vietnam demonstrators on the steps of the South Boston District Court House after four of the protesters had burned their Selective Service cards. With shouts of "Kill them, shoot them," about 50 to 75 high school boys charged the steps and knocked the demonstrators to the ground as a crowd of 200 watched. David O'Brien, 19, was one of the card burners. (Draft Card Burning, see July 1, 1966; Vietnam, see April 12; O'Brien, see May 27, 1968)
President Johnson
March 31, 1968: President Johnson announced his decision not to run again and offered partial Vietnam bombing halt. (see April 8)
Fair Housing
March 31, 1980: Depository Institutions' Deregulation and Monetary Control Act of 1980 changed rules governing thrift institutions, expands alternative mortgages. It gave the Federal Reserve greater control over non-member banks.
It forced all banks to abide by Federal rules.

It removed the power of the Federal Reserve Board of Governors under the Glass–Steagall Act to use Regulation Q to set maximum interest rates for any deposit accounts other than demand deposit accounts.

It raised the deposit insurance of US banks and credit unions from $40,000 to $100,000.

It allowed credit unions and savings and loans to offer checkable deposits.

It allowed institutions to charge any loan interest rates they choose. (see July 22, 1987)
Environmental Issues
Joseph Hazelwood
March 31, 1989: the National Transportation Safety Board reported that Joseph Hazelwood, the captain of the Exxon Valdez, was legally drunk when he was tested some 10 hours after his tanker hit a reef, causing the worst oil spill in U.S. history.

After the NTSB's announcement, Exxon officials confirmed that they had fired the 42-year0old captain,  although investigators could not determine whether he had been drinking on the job.

Coast Guard Commandant Paul Yost called it "almost unbelievable" that the Exxon Valdez had strayed from a 10-mile-wide shipping channel to crash into Bligh Reef. "This was not a treacherous area," he said. " . . . your children could drive a tanker through it." (see February 27, 1990)
LGBTQ
Gov. Mike Pence of Indiana
March 31, 2015: facing a national uproar over a religious freedom law, Gov. Mike Pence of Indiana said that he wanted the measure changed by week's end, even as he stepped up a vigorous defense of the law, rejecting claims that it would allow business to deny services to gays and lesbians.

"I've come to the conclusion that it would be helpful to move legislation this week that makes it clear that this law does not give businesses the right to discriminate against anyone," Mr. Pence, a Republican, said at a news conference in Indianapolis.

He acknowledged that the law, called the Religious Freedom Restoration Act, had become a threat to the state's reputation and economy, with companies and organizations signaling that they would avoid Indiana in response to it. Mr. Pence said he had been on the phone with business leaders from around the country, adding, "We want to make it clear that Indiana's open for business." (see Apr 20)
Please follow and like us: